ATS SG 2018 Talks up Role of Data in Customer Engagement & Transparency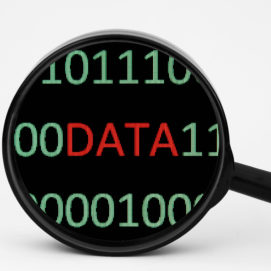 The need for data – specifically, quality data – remains a key theme amongst Asian marketers and the region's ad-tech community, who underscore its role in driving deeper customer engagement and transparency in the industry.
Data, for instance, is a key enabler of almost every function within Carousell, a Singapore-based consumer-to-consumer (C2C) online marketplace. It offers valuable insights on who are likely buyers and sellers on the site and what the company needs to focus on when it launches in a new market, said Arun Kumar, Carousell's head of digital marketing.
Hyperlocal data, in particular, is critical in helping the company build up density within a specific location, said Kumar, during a panel discussion at ExchangeWire's annual ATS Singapore conference this week. The marketer spends most of his budget acquiring buyers and sellers for the site.
Data also plays a major role for fellow panellist Sandeep Agarwala, Cisco Systems' Asia-Pacific Japan lead for paid search and audiences, who uses insights not only to better understand the networking equipment vendor's existing customers, but also to drive its marketing initiatives.
For example, through analysing search results from a specific Asia-Pacific market, they were able to identify high interest in dual-band gigabit WiFi routers. Such insights offered an idea on the kinds of products to promote and market in certain markets, Agarwala said.
In another panel discussion, the conversation focused also on the need for quality data – driven partly by efforts to be compliant with the European Union's General Data Protection Regulation (GDPR), noted Alex Sibois, Lotame's Asia-Pacific managing director.
"Before [that], it was an arms race [where] whoever had the most data was considered the most powerful. What that has transitioned to is, what kind of qualitative data is available and how to optimise this […] so [there are] no overlaps [in targeting audiences]", Sibois said.
As part of its own process to ensure it was GDPR-compliant, the DMP vendor revamped how it managed its partners and removed several from its exchange, he said.
MiQ's vice president of international expansion, Kevin Clapson, added that it should urge all organisations to put more thought about the data they were collecting and using, and to carry out a thorough "data cleansing".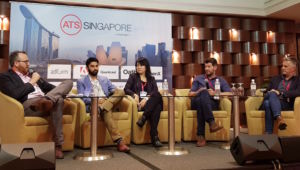 Josephine Tan, McDonalds' global media director for digital acceleration and activation, said GDPR had pushed the F&B chain to assess the quality of its data and the kinds of data it collected.
But, while it had heightened awareness of data privacy, such legislation would impact a brand's ability to offer personalised customer experience, Tan said.
She noted that there has been much discussion about the importance of providing services that are tailored to consumers' personal interests and preferences, but that this is dependent on their willingness to share their data with businesses.
Customers who chose not to share their data with McDonalds, for instance, then would receive generic marketing material rather than customised promotions on their favourite burger or food item.
Brands themselves are demanding more data to gain transparency in their media buys, said The Trade Desk's ANZ general manager, Mitch Waters.
Significant efforts in the past couple of years have gone towards "cleaning up the supply chain", Waters said, pointing to the need for "objectivity" in the industry to ensure decisions being made for advertisers or publishers are indeed the best decisions for them.
Rohan Kamra, Intel's Asia-Pacific Japan regional digital marketing manager, noted that brands sought more data transparency so they could determine if their media buy had yielded the results they wanted.
In addition, the data would determine if they paid the right price for the media, Kamra said, adding that this did not necessarily mean they wanted the cheapest inventory. Rather, this data would help ascertain if they should invest in inventory that might have cost more, but yielded more valuable leads than one that offered the cheapest CPM, he explained.
Yean Cheong, Cadreon's Asia-Pacific head of programmatic, also noted that brands are sitting on rich data fields, but might not know how to monetise the huge amounts of data they have. Responding to questions about how businesses could operate within the confines of walled gardens, she said the conversation needed to move beyond this and focus instead on helping brands better tap their own data.
Cheong noted: "For advertisers and agencies, we do have the negotiation muscle. At some point, we need to band together and effect some influence on how we want to engage with these partners. No one likes to be held at ransom."
"Dominance isn't as important as relevance", she said, adding that what still mattered most was the advertiser's key business objectives. This, then, would guide agencies on how they should support their clients in evaluating the solutions to implement and help them understand the inventory and data to meet their objectives.
TagsAd TechAdvertiserAgencyAnalyticsAPACATS SingaporeAudienceDataMeasurementMedia Spend