Singapore Startup Wants to Help 'Bricks' Target Audience via Location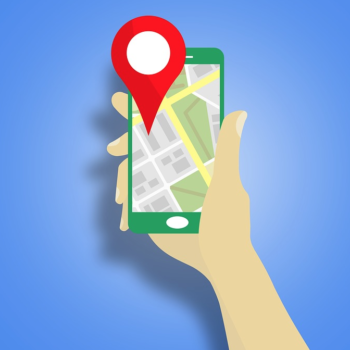 Despite the rise of e-commerce marketplaces, traditional retail players still can compete successfully if they have the right tools to better target consumers in the physical realm.
This is where Singapore startup WhereIsWhere hopes to step in and offer location-based services, which it says will plug a critical hole in the industry and arm brick-and-mortar retailers with the ability to engage potential customers.
CEO and founder Terence Mak said: "We want to be the game-changer for bricks."
Noting that these businesses never really had an online platform they could tap to compete against e-commerce marketplaces and drive in-store traffic, he said: "We want to provide an easy and affordable way to help them target consumers."
Mak explained that the idea for the startup popped up when he was on holiday in Phuket and, unfamiliar with the Thai tourist city, had no idea where to go even though he was surrounded by rows of shops.
He noted that every merchant was eager to tell potential customers the promotions it offered, but the information business owners could provide was limited to what could be displayed on the storefront.
This form of marketing to capture passerby traffic was no longer effective, he said, adding instead that mobile now was the new consumer interface.
Mak said: "I thought, how cool would it be if there were a self-service platform for merchants to upload their sales and promotions, and consumers can retrieve these via their mobile phone."
He founded the company in December 2015, initially targeting the travel industry with the goal to help tourists navigate countries they visited. He reached out to shopping malls overseas and the various stakeholders in the travel market, including hotel operators.
The business model, however, was not scalable. "You're talking about mapping the world – that's impossible", Mak said, adding that the startup also had to compete against the likes of TripAdvisor.
A year and a half later, he decided to focus instead on his own turf and turned his attention to the Singapore market. He began signing up malls, such as I12 Katong and Millennia Walk, and retail chains including F&B chains Old Chang Kee and Sushi Express, and Diary Farm, which operate supermart chains Cold Storage and Giant.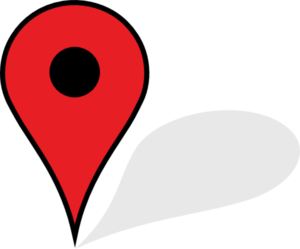 To date, there are 1,500 locations across Singapore on the WhereIsWhere platform.
Touted as a self-service marketing tool, the offering allows merchants to input details about their location and in-store promotions. Registration and basic listing information are offered for free, but merchants would have to pay additional fees to upload store promotions on the platform.
At SGD$100 (£55.98) per outlet per month or, an annual subscription of SGD$1,000 (£559.82) per location, Mak said he wanted to keep fees affordable so small businesses would be enticed to take up the service.
Asked how WhereIsWhere compared to other location-based service (LBS) offerings that already had been introduced to the market, Mak said previous apps would flood consumers with messages from all merchants within the targeted location.
"That's old technology. We designed our platform to provide simple a search interface for consumers, enabling them to find something within three steps. It shows the number of merchants in the location and categorises the information. Consumers then click on the merchant [to get more information]."
He added that users also could choose their favourite merchants or follow these stores. The latest promotions would be shown on the top, which he said encouraged merchants to provide updated and new promotions.
He noted that his team developed an algorithm to track and monitor updates, and ensure merchants were not trying to game the system, for example, by deleting and re-entering the same promotion to pass it off as a new offering.
Mak said: "Because of e-commerce and online shopping, bricks now must evolve their business. They still have their core value-add, which is providing consumers instant gratification; but they can't depend on this alone, as there will be consumers who are willing to wait if they can get the same product at a lower price online.
"The bricks that failed died because they never evolved to better tap their true value-add. If you're providing a service that I can't get from my home, that I need to consume right now, and online alternatives may not offer the same experience, then that's your value-add."
WhereIsWhere this week unveiled its location-based mobile app, which can be downloaded for free on both Apple and Android app stores. It is touted to allow consumers to discover flash promotions, products, and services within one kilometre from where they search, as well as time-based offers when they search.
When they have identified a merchant on the app, they can highlight the brand as a 'favourite' to receive the merchant's latest promotions and offerings. This also will trigger curated push notifications and live updates from merchants based on the consumer's chosen parameters.
Mak said: "Think of us as Google Maps, but for finding and connecting with deals and activities nearby."
The CEO said there were plans to expand beyond the Singapore market and offer the marketing platform in other Asian markets, with Thailand targeted as the next launch location. He added that the WhereIsWhere platform also already was built to support multiple languages.This content was originally published in RetailTechNews.
E-CommerceIn-storeLocationMobile