PreBid by OpenX; Adjust Expands to India
by Sonja Kroll on 10th Aug 2018 in News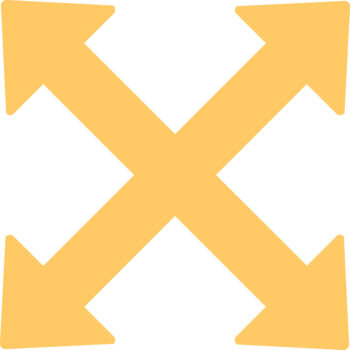 ExchangeWire rounds up some of the biggest stories in the European digital advertising space. In this week's edition: Prebid by OpenX Now Generally Available; Adjust Expands to India; Further Expansion for adsquare in U.S.; Triton Digital Integrates with Tru Optik; and U.S.: 75% of Brands Buy Ads Programmatically.
Prebid by OpenX Now Generally Available
OpenX has just announced the general availability its pre-bid video header bidding solution, providing another monetisation option to publishers. Prebid offers direct access to OpenX's video exchange within the free and open-source Prebid.org management solution.
OpenX will also take a Prebid board seat, the company announced. As part of their involvement with Prebid, OpenX will chair the organisation's new Video Task Force, focusing on making video fully supported across Prebid.js, Prebid Mobile, and Prebid Server.
"At OpenX we pride ourselves on providing an open and well-lit environment for publishers and advertisers, and our approach as a business aligns with the foundation on which Prebid was built", comments Roy Firestone, senior director of video product, OpenX.  "As the original innovators of header bidding, and a global leader in video solutions, we're excited to deepen our relationship with Prebid, and work to make sure that the focus of the organisation continues to meet the needs of publishers."
Adjust Expands to India
Berlin-based mobile measurement provider Adjust is expanding its operations. With previous expansion to China, Japan, and South Korea under its belt, the company has just opened a new office in Mumbai, India, reacting to the enthusiastic growth of India's mobile advertising industry, which is forecast to grow to a USD$1.2bn (£930m) market by 2020.
"With the Indian advertising industry experiencing explosive growth, India was a natural fit for our next geographic expansion", explains Christian Henschel, co-founder and CEO, Adjust. "Opening our office at such a dynamic time, we are thrilled to help our local clients succeed by offering best-in-class support and ongoing education."
At the helm of Adjust's Indian operations is Ashwiny Thapliyal, tasked with leading further growth for Adjust, managing operations, and leading the regional team. Ashwiny will continue to work closely with existing clients, while expanding Adjust's customer base in India. The Mumbai team is to initially focus on supporting customers in gaming, e-commerce, and travel before expanding to other vertical segments.
Launching into the Indian market, Adjust is also planning to provide education on ad fraud prevention to marketers, tackling issues such as click injections, SDK spoofing, and click spam.
Further Expansion for adsquare in U.S.
German mobile-first data exchange adsquare is continuing its U.S. expansion. The Berlin-based data specialists are opening a new office in Chicago, marking the company's first midwest location. After opening a New York office a year and a half ago, adsquare is now investing in ongoing expansion in the U.S., focusing in particular on providing solutions to retail and CPG advertisers.
"Chicago is a critical market for growth in the U.S., as an epicentre for advertising and sophisticated programmatic marketers. What's more, the central region represents a large territory of independent agencies and brands that have brought programmatic in-house, where adsquare's platform is ideally suited to bring value", says Ted Smith, vice president sales U.S., adsquare.
The Chicago office will be headed up by new sales director Allyson White, who is joining adsqaure from a previous role at Tapad.
Triton Digital Integrates with Tru Optik
Digital audio tech provider Triton Digital is integrating its ad server Tap with Tru Optik's audience intelligence and data-management platform for OTT and Connected TV. The integration is to add new audience targeting, measurement, and attribution options to radio streaming and podcast advertising.
The integration allows audio publishers to use Triton Digital's Tap ad server for custom streaming audio data, targeting audiences across more than 75 million households in the U.S. The segments on offer reach from demographic and behavioural data to purchase data from third-party vendors.
"We are pleased to be integrated with Tru Optik, and to expose their audiences in Tap for the benefit of our streaming and podcast publishers, as well as their advertisers", says John Rosso, president, market development, Triton Digital. "With the rise of smart speakers and other connected devices, advertisers cannot rely on device IDs or cookies alone to ensure they are connecting with the right audiences", adds Andre Swanston, CEO and co-founder, Tru Optik.  "We look forward to partnering with Triton Digital to empower brands and publishers with the precise audience insights needed to more effectively reach millions of streaming audio and podcast listeners."
U.S.: 75% of Brands Buy Ads Programmatically
According to a new study by MediaRadar, 75% of all brands buy ads programmatically, underlining the importance of programmatic in the advertising ecosystem. "Despite concerns over transparency, advertisers continue to invest in programmatic. It is the preferred method for transacting media for many advertisers and it doesn't appear to be changing", says Todd Krizelman, CEO and co-founder, MediaRadar.
Analysing the average spend on programmatic buys, MediaRadar finds Amazon as the top spender, accounting for 10% of the spend of the top-50 programmatic advertisers in Q1 2018, ahead of big brands such as Microsoft and Wayfair.
With programmatic becoming the preferred way of transacting ad buys, native buying is also becoming increasingly automated, the study concludes: 42% of the brands that bought native ads in Q1 2018 placed all of their native ads programmatically. "Continued use of programmatic is being enabled, in part, by native's popularity, and the streamlining of buying native programmatically", comments Krizelman. "Scale, and an intensive sales process, used to be native's biggest challenge. But programmatic has solved those issues."
Ad ServerAudioDataEMEAHeader BiddingMeasurementNativeProgrammaticStreaming