Shaping the Future of Local TV Advertising in 2019
by Lindsay Rowntree on 23rd Jan 2019 in News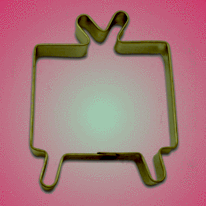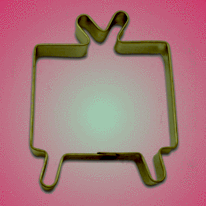 With a new year comes new media opportunities in local markets: certainly, data will continue to dominate local TV advertising this year, as marketers use tech and analytics to target consumers with content that aligns with their needs and interests. And station groups will also take an omnichannel approach to marketing in parallel to streamlining industry operations. But what else is on the horizon? In this piece exclusively for ExchangeWire, Shereta Williams (pictured below), president, Videa, shares four predictions that will shape the future of the TV industry this year.
Data will be used to refine campaigns
As TVs get smarter, the information they contain only becomes more valuable. Marketers can now target specific audience attributes to determine who's buying products from TV campaigns. Knowing how users engage with ads in real time is where the real power lies.
The makers of said ads will fully realise the value of this data in the coming year. Firms will utilise tech like artificial intelligence and machine learning to show which campaigns work best for which audiences and ensure messages reach the right people.
No matter how eye-catching a TV ad is, consumers will still ignore it if it's not relevant to their interests. Broadcasters must use all the tools at their disposal to create compelling and pertinent content for users in 2019. This leads me to my second prediction: the rise of programmatic/automation.
Advertisers will get with the program(matic)
The best of these tools is programmatic advertising, which utilises predictive and real-time analytics. In an era when digital ad spend is outpacing TV ad spend, no network can reach its full potential without a programmatic/automation plan.
Marketers should integrate their entire inventory with both an automated platform and an ad tracking or demand-side service this year. As brands discover which ads in their stable perform best, they can jettison unsuccessful campaigns, test new messaging, and efficiently change or scale budgets with controlled pricing.
That means the media strategists behind ad campaigns also need to become data strategists. They must use programmatic data to unearth insights and optimise campaigns.
Local TV networks may face a slight learning curve in this effort, but they'll adjust quickly because programmatic ads will be a great revenue driver for them. This leads me to my third forecast for this year: the growth in omnichannel marketing.
Omnichannel marketing will begin
Automation and data-driven targeting will allow planners and buyers to execute campaigns through a unified omnichannel strategy. This optimised approach to marketing will become a hallmark of the TV ad landscape this year.
Unlike classic multichannel methods, which showed consumers the same ad across multiple platforms (i.e. as a TV commercial and then an online banner), the omnichannel approach is customer-focused. Rather than repeating the same message over and over again, omnichannel ads give new information in every spot for a holistic view of the product. They're more personal and less repetitive, making it more likely the consumer will buy.
Of course, following a customer from device to device online and offline, while determining where they are in the purchase process, presents many complications for both technology and privacy. Most legacy marketing programs aren't equipped for such broad information gathering, at this point. Working with customer data is also a risky proposition in the age of GDPR. The industry will evolve in the coming year, however, to work through these issues and find the right omnichannel approach. This brings me to my final prediction for the year ahead that will come with this evolution and transformation: consolidation.
Ad consolidation will continue
Large broadcast companies will continue to snatch up TV stations in 2019. It's smarter for broadcasters to integrate these assets themselves before a private equity firm eyes them.
The same principle applies to TV advertising, where top tech firms are dominating the market. AT&T acquired ad-tech firm AppNexus and is betting on addressable TV with advertising company Xandr. Google is also helping clients measure campaign success in real time by determining if viewers watched, skipped, or paused ads – and, most importantly, whether they bought the product after viewing the spot.
As such, broadcasters must step up their game to ensure they don't get left behind. Industry leaders in the TV Interface Practices (TIP) group are presenting a united front against outside firms that want to infiltrate TV advertising. They are streamlining transactions by increasing automation, accelerating workflows, and paying greater attention to supply and demand in order to create a winning ad strategy for this year and beyond.
Even in a digital world, local TV advertising is still a very effective way to get eyes on products. In 2019, marketers need to use all available data to refine campaigns. Programmatic/automated ads will be a very useful tool in this endeavour, as will omnichannel marketing. Broadcasters must also work with industry partners to consolidate ad resources as Big Tech closes in. Marketers will face plenty of challenges this year, but if they prioritise these areas of the business they will prevail.