dataxu Debuts TotalTV Marketplace; BurdaForward Switches to AppNexus
by Romany Reagan on 8th Mar 2019 in News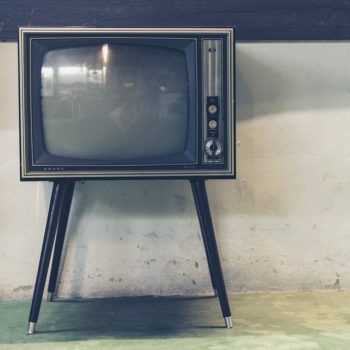 In this weekly segment, ExchangeWire sums up key industry updates on ad tech from around the European region – and in this edition: dataxu Debuts TotalTV Marketplace; Yext Reveals New Oxford Circus London Headquarters; BurdaForward Switches to AppNexus Publisher Adserver; Flashtalking Debuts Universal Frequency Signaling; and Rubicon Project Implements Standardised Common ID with The Trade Desk.
dataxu Debuts TotalTV Marketplace
dataxu, a leading provider of programmatic marketing software for marketing and media professionals, has announced its TotalTV™ Marketplace, the largest curated advanced TV (ATV) inventory marketplace available. With the TotalTV Marketplace, agencies and marketers can now reach any strategic audience at scale and identify key viewers on a one-to-one basis across channels and platforms on dataxu's self-service DSP TouchPoint™. As part of the TotalTV Marketplace, dataxu sees more than 40 million unique connected TV (CTV) households in North America a month.
dataxu saw a 1,250% increase in CTV inventory supply from Q4 2017 to Q4 2018, along with a 641% increase in advertisers running CTV campaigns. This spans tentpole events, live action sports, and traditional broadcast and cable inventory, from the widely viewed to the niche. As part of dataxu's TotalTV offering, the Marketplace provides access to more than 50 publishers, hundreds of deals, and 700 apps. It is currently used by dataxu's global customers across linear, connected and addressable TV buys to find new and existing customers wherever they consume TV content.
Aaron Kechley, president, platform, dataxu, comments: "With the industry's concerns around declining viewership, it often gets lost in the shuffle that people are still watching as much TV as ever – they're just not watching it on traditional linear platforms. The value of targeting strategic audiences on OTT devices at scale is paying off for marketers looking to augment their linear TV buys, and provides a safe haven from the uncertainty of buying against user-generated content on social media."
An established leader in advanced TV buying, planning, and optimising, dataxu has carefully curated the TotalTV Marketplace to ensure marketing messages show in desired OTT environments. Like any dataxu offering, all campaigns are quality assured and protected from fraud by dataxu's fraud prevention tech and fraud-free guarantee.  
BurdaForward Switches to AppNexus Publisher Adserver
BurdaForward, one of the largest publishing houses in Germany, and AppNexus, a Xandr company, announced that BurdaForward will adopt the AppNexus Publisher Adserver, as well as the AppNexus SSP and Yieldex Analytics. The change of ad server is part of BurdaForward's redesign of its ad architecture in order to gain greater flexibility to build new technology offerings.

Martin Lütgenau, managing director, BurdaForward Advertising, comments: "AppNexus' solution gives us significantly more technological freedom and, above all, room for innovations that we can implement even faster and more efficiently in the future. The innovative co-operation already gives us an outlook on how we will jointly develop completely new approaches for advertising delivery this year."
AppNexus' advertising technology encompasses all digital channels (desktop, mobile, connected TV), formats (display, video, native), and its technology platform is open and programmable, which affords customers the ability to build and innovate on top of its Application Programming Interfaces (APIs). AppNexus enables BurdaForward to connect all available demand sources on the market and – whether programmatically or directly booked advertising – to meet the needs of both advertisers and consumers.
Nigel Gilbert, chief market strategist, EMEA, AppNexus, adds: "AppNexus provides both cutting-edge technology and an open platform on which Europe's major publishers can innovate and thrive. AppNexus is very proud of, and excited for, the opportunity to work with BurdaForward, one of the oldest and most important German publishing houses."
Flashtalking Debuts Universal 'Frequency Signaling' to Drive Ad Marketing Performance
Flashtalking, a leading global independent ad server for people-based marketing, announced the debut of a new feature to manage frequency simultaneously across all buying endpoints, with several major partners already on board, including Adobe Advertising Cloud, who are helping beta test the offering, as well as MediaMath and Amobee as inaugural partners. Despite today's advanced media-buying technology, it remains the case that a small portion of exposed users consumes a large share of total impressions. The new feature, Frequency Signaling, helps marketers to reduce wasted impressions and to reallocate their budgets more efficiently.

Sahil Gupta, director of global partnerships, Adobe Advertising Cloud, comments: "Managing frequency across your programmatic and direct buys is such a fundamental of effective advertising, but it's often neglected as marketers inadvertently bombard some people while underexposing others. As we continue to deepen our integration and partnership with Flashtalking, this new signaling capability will allow joint clients to effectively manage frequency across all of their buys and, ultimately, give consumers a better experience with advertising."
The frequency signal intervenes at a time when the broader industry is taking steps to improve the overall quality and contextual relevance of advertising. While Flashtalking's Frequency Signalling capability helps to address the diminishing returns associated with excessive frequency, the tool also empowers marketers, and their agencies, to ensure messages arrive at an appropriate juncture in the overall path to purchase.
Jackie Vanover, vice president, DSP, MediaMath, adds: "Enabling frequency management across multiple platforms enhances the quality and contextual relevance of advertising, which greatly improves the user experience, while mitigating the diminishing returns often associated with excessive frequency. MediaMath's partnership with Flashtalking furthers our commitment to delivering technology that supports a mature and accountable environment that aligns the interests of our clients, their partners, and the ecosystem we connect to them to."
Frequency Signaling is available as an option within Flashtalking's recently rebuilt and re-launched Campaign Manager, its proprietary ad server workflow tool used by global brands and agencies for over a decade to carry out business-critical tasks required for cross-channel digital advertising.
John Nardone, CEO of Flashtalking, concludes: "Frequency is one of the most important variables to overall advertising effectiveness. Creative matters. Context matters. But too much – or not enough – of the right message can still lead to the wrong outcome. This capability evolves the practice of frequency management a few steps further."
Rubicon Project Implements Standardised Common ID with The Trade Desk
Rubicon Project, the global exchange for advertising, announced on Monday (5 March) that it has implemented The Trade Desk's unified ID solution onto their digital advertising exchange. The unified ID solution allows for increased coverage, more relevant advertising and faster load times, which benefit all parties from advertisers to consumers. This joint effort and implementation aim to improve match rates and identity resolution outside of walled gardens.

Adoption of the free unified ID solution allows all parties across the supply chain (SSPs, DSPs, DMPs, and data providers) to utilise The Trade Desk's cookie footprint to increase their own cookie coverage across the global independent internet.
Garrett McGrath, vice president of product management, data services, Rubicon Project, comments: "Enhanced identity resolution results in more relevant advertising. All players who participate in the digital buying and selling ecosystem benefit from reading from the same playbook. The Trade Desk's unified ID solution is a well-known and trusted solution, making it a natural fit for us as we continue to enhance our platform. Advertising Exchanges need standards that ultimately create a better experience for all platforms and consumers; this is another important milestone for our industry."
Tim Sims, SVP inventory partnerships, The Trade Desk, concludes: "We are ecstatic that Rubicon Project has adopted the unified ID solution into their marketplace and look forward to seeing the benefits for everyone in the digital supply chain, both advertisers and publishers alike. The widespread integration of the unified ID solution validates our collective mission to improve the effectiveness of digital advertising."