Facebook & Google: The Duopoly's Dominance Increases
by Mathew Broughton on 28th Mar 2019 in News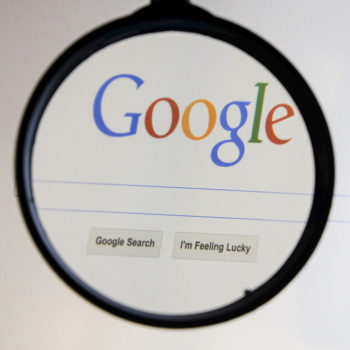 A report from eMarketer published this week suggests that Facebook and Google's dominance of the UK digital advertising market has continued to increase, with a forecasted share of 63.4% compared to 62.7% last year. This equates to £9.3bn, out of an estimated £14.7bn. The two firms' stranglehold on the UK market continues to be greater than that observed in the U.S., which is estimated to reach 59.3% this year.
ExchangeWire has spoken to Liz Rutgersson, SVP, Head of Media Planning at Merkle EMEA; Florian Gramshammer, MD EMEA, Impact; Jenny Stanley, MD, Appetite Creative Solutions; Benoit Cacheux, Global Head of Digital & Innovation, Zenith; Anna Forbes, General Manager UK, The Trade Desk; and Dallas Lawrence, Chief Brand Officer, OpenX to get their views on whether the duopoly can continue to increase their market share, what their dominance means for independent advertisers, and whether the duopoly's dominance can be sustained.
Content & advertiser experience drives growth for the duopoly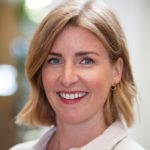 "The UK dominance of the duopoly is largely due to increased investment in their content and advertiser experience. By expanding their content strategies, they have created more enticing ad space, particularly for brand-focused marketers. Indeed, the launch of IGTV by Facebook, and further investment into YouTube by Google, are notable expansions that have led marketers to depend less on traditionally direct response mediums and move to high-impact, brand-awareness channels.
"With the impending impact of Brexit, overall market uncertainty in digital advertising has made justifying these measurable channels much easier. Even with the hurdle of GDPR and tighter data regulations, the appetite for addressable advertising in the UK is ripe and growing. It's significant to note that Google and Facebook's growth is partly down to a lack of other addressable, people-based inventory available outside these two publishers in the UK.
"However, because of this, we have seen a shift in the way marketers are now planning and buying media. A data-first approach to media decisions is market-leading and is being increasingly adopted by the UK's savviest marketers for their media planning. As such, we will no doubt see increased growth in investment in other publishers that adopt data-focused decisioning, bringing about alternatives to Google and Facebook."
Liz Rutgersson, SVP, Head of Media and Planning, Merkle EMEA
Partnerships are the light at the end of a cluttered and expensive tunnel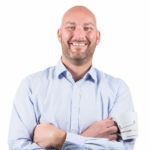 "With the latest news that Google will take a 38.8% share of the UK digital ad market and Facebook will take 24.5%, their dominance is assured; but it has come at a cost. The world that Google and Facebook have created is cluttered, expensive, disruptive, and has made it increasingly hard for a brand to burst through. The problem, from a consumer's perspective, isn't that Google and Facebook dominate, it's that the advertising world spawned by the duopoly has led to a poor and ineffective advertising experience.
"There is light at the end of the tunnel, however, in the shape of ParTech. Partnerships have become an untapped channel that doesn't suffer from any of those issues. The partnership channel also provides an alternative and more effective way for enterprises to break through to their audiences. What we now need is an inspirational vision of what partnerships can solve for the massive gap in the old advertising paradigm."
Florian Gramshammer, MD EMEA, Impact
Questions on why independents are not clawing back, and whether copyright laws will curb Google's & Facebook's power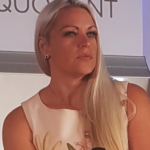 "It is no surprise that Google and Facebook are taking the lion (market) share of advertising spend. What is surprising is that as an industry, with all the innovation, quality content, and leading technology around, why have there not been more inroads made into clawing back some of the market share? More worrying perhaps is that little has been done to really stop the duopoly from expanding and growing their businesses to such an extent that they have become so unrivalled. Questions continue to be asked on how these businesses haven't broken every competition law stipulated by the EU.
"Big changes are coming in the form of online copyright across the EU; making Facebook et al more responsible for copyrighted material being shared illegally on their platforms. All eyes will now be on the 'digital gangsters' to see if they sustain these levels of market share when they are unable to constrain market power and abuse their powerful market position."
Jenny Stanley, MD, Appetite Creative Solutions
Landscape fluidity and local players in alternative regions suggest Facebook and Google may soon face sterner competition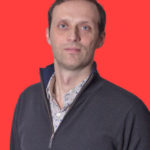 "Google and Facebook continue to solidify their stronghold as illustrated by eMarketer. Their respective annual growth (93% and 22%) is well beyond Zenith's forecast on digital spend at 11% globally and 7% for the UK in 2019.
"They relentlessly push ahead with product innovation and sophistication of their marketing stack. Their focus on commerce has also helped strengthen this dominant position and increase their attractiveness to advertisers who can see the direct impact of media on sales.
"However, at a regional level, their dominance is not consistent; especially in APAC, where we see local players building dominant shares of the digital media landscape. Alibaba or Tencent are perfect illustrations of this.
"Finally, the digital media landscape remains very fluid with new entrants and regulations challenging this status quo. For example, Snapchat continues to grow much faster than the digital media landscape. As the dust settles on GDPR, large media owners can build attractive and sophisticated data offerings to compete with Google and Facebook. Stronger calls for transparency could also create more pressure on these global players as the walled garden nature of their ecosystems is not always conducive to an advertiser being able to attribute performance in a rigorous way. The growth of marketing cloud platforms (e.g. Salesforce) could also be a sign of changes to come as advertisers leverage better insights from these platforms and re-evaluate their media mix."
Benoit Cacheux, Global Head of Digital & Innovation, Zenith
Only outside the walled garden of the duopoly can true performance be measured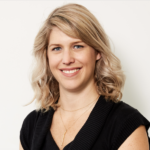 "I can understand why brands choose to spend within the walled gardens, as they currently make it very simple to execute advertising. And the digital duopoly's growing dominance shouldn't be underestimated – just look at the regulatory initiatives ramping up across the world. But there are equally easy and potentially much more exciting, brand-safe opportunities for advertisers to engage with consumers on the open web – this is where we find more sophisticated advertisers capitalising and building competitive advantage."
"After all, brands' audiences, consumers, do not live exclusively within a walled garden. Too many are being fooled into thinking that the only way to engage at scale is by operating within the walled gardens, when in fact the reach in the open ecosystem is so much bigger. Not only can marketers reach more consumers, they also have the opportunity to do so in the places they spend more time – whether that's news sites, Spotify or connected TV."
"And it's impossible for marketers to truly know how well their campaigns are working within the walled gardens. Only in the open ecosystem can brands have full clarity and confidence over how campaign performance is measured – and the freedom to choose which partners they use for attribution."
"The duopoly's dominance isn't sustainable in its current form. Contrary to the data, we're seeing increasing appetite from smart advertisers to diversify beyond the walled gardens and it's only a matter of time until these companies are encouraged to operate in a more transparent and co-operative way."
Anna Forbes, General Manager UK, The Trade Desk
Solving the ad spend asymmetry may crack the duopoly's dominance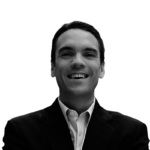 "The reason for the duopoly's growing dominance in ad spend is quite simple – it is both easy and effective to advertise inside their walled gardens where they enable one-to-one marketing campaigns."
"To date, programmatic advertising has failed to keep up with the capabilities of the walled gardens, and this has led to the asymmetry we now see in ad spend. Just 34% of consumers' online time is spent inside Facebook and Google properties, and yet advertisers are over indexing on ad spend in those same arenas nearly two fold. Addressing this misalignment in spend has become the #1 concern for marketers in 2019. Currently, they are unable to move away from opaque walled environments that don't necessarily reach the biggest and best audiences available, simply because it's the only place where true people-based marketing is possible."
"We are hearing loud and clear that marketers want partners to help crack open the dominance of the duopoly, and bring the capabilities of privacy-compliant, people-based marketing to the open web. Delivering this kind of innovation to the broader market is a core focus for a number of companies in 2019, including OpenX. Once available, it will ultimately result in greater revenues for publishers, better ROI for brands and agencies, and, importantly, a more enjoyable and relevant online advertising experience for consumers."
Dallas Lawrence, Chief Brand Officer, OpenX