Publicis Group Acquires Epsilon: Data Implications & Reaction
by Mathew Broughton on 1st May 2019 in News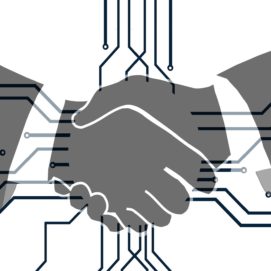 Earlier in April, Publicis Groupe announced an agreement with Alliance Data Systems Corporation to purchase their marketing unit Epsilon, for a price of USD$4.4bn (£3.4bn), making it the largest ever acquisition by the French advertising group, and one of the most substantial purchases of all time within the marketing industry.
Taming the unwieldy beast
Data and digital transformation are clearly at the forefront of the group's rationale for making such a substantial purchase, with the intended aim of becoming the "preferred transformation partner" for its clients. Access to 160-250 million clients in North America, a welcome market for diversification, and revenues of USD$2.2bn (£1.7bn), surely helped to incentivise the deal.
Though whilst the idea of "company B has access to a plethora of data, company A buys company B, company A now has vast first-party data handling arm in the purported twilight era of third-party data" may have left Publicis executives with visions of sunbeams and happiness, the reality is not quite as simple as that. Epsilon itself is an unwieldy beast comprising of a services-arm, affiliate marketing platform, ad-tech unit, data marketplace, and email marketing service. Incorporating this all into their existing offering will prove a major undertaking.
Blurring the lines of first-party data
The announcement of the acquisition waxes lyrical about Epsilon's expertise with handling first-party data and the subsequent use of these details in marketing campaigns. This data comes from their aforementioned email marketing tools as well as loyalty programmes, giving them information on location, transactions, etc. The acquisition by Publicis raises some interesting implications on this data, though.
Firstly, Epsilon does not actually generate the data it processes, meaning it may not be accurately defined as 'first-party data' in the first place, depending on how strict your definition of the term is. Even if you fall on the more lenient side of the argument, if the communications giant does not fully integrate Epsilon – which as discussed above would be a massive organisational challenge – then would Epsilon data utilised by Publicis truly be first-party, or would it fall under the definition of second-party data? What's more is that a significant chunk of Epsilon's revenues are gained from selling their aggregated data assets to third parties, so what makes Publicis different in this scenario?
This becomes even more complex when factoring in Epsilon's aforementioned abilities to enrich client data with their own assets, then subsequently running these details through their AI platform to build unique customer ID profiles. Were Publicis then to use these profiles for their own purposes, that would then mean that second-party data is used by another party on a confused first-/second-/third-party basis, which again raises questions on data ownership and usage.
Perhaps this is over-complicating the issue, and Publicis is certainly not the first ad agency to buy companies with vast data assets, following the purchases of Acxiom by IPG and Merkle by Dentsu. However, given the legislative attention given to user privacy and continued consolidation within the industry, what constitutes first-party data, as well as regulations governing its status once acquired by a separate entity, need to be properly defined.
From processor to controller: upping privacy risks
Should data managed by Publicis be treated as first-party, as their intention is, the acquisition moves their status from data processor to controller, due to Epsilon's in-built data-gathering arm Conversant. This has great significance on how strict Publicis must be in managing customer data and how they can use Epsilon to enrich customer profiles, particularly in European markets.
Though the press release announcing the purchase heralds Epsilon's ability to "build unique ID customer profiles based on enriched data", if accounting for GDPR and the upcoming ePrivacy regulation, will the user IDs created by Publicis through Epsilon actually be as useful as touted? On the flip side of this argument, acquiring a firm skilled in data enrichment, at a time when regulatory forces dictate that firms are unable to use information which directly identifies a customer, may prove to be a shrewd move.
A corporate gamble too far?
Major acquisitions in the ad-tech ecosystem have a chequered history, for instance the intake of RocketFuel being a contributory factor in the downfall of Sizmek. Regardless of whether this comparison will prove apt, Publicis have already experienced strife in the realm of acquisitions, having bought Sapient for USD$3.7bn (£2.86bn), which was subsequently written down by USD$1.49bn (£1.15bn). So, will the investment pay off or will this be another case of a major player rolling the dice one too many times? ExchangeWire speaks to Victor Wong, CEO of Thunder Experience Cloud; Matthew Fanelli, Senior Vice President of Digital at MNI Targeted Media; Ben Rudman, CEO of MMT Digital; and Martin Kelly, CEO & Co-founder of Infectious Media for their opinions into the purchase and whether or not it will prove to be the correct decision from the French advertising behemoth.
Data services: the new dimension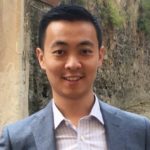 "While Epsilon has data assets that are largely available to everyone, it's undeniable that Epsilon has given to Publicis a large team of technologists and data scientists. That is the real key asset in this deal and it demonstrates the seriousness that agencies have taken on towards building competency in analytics, modelings, and productising services. Every agency can no longer compete on just great creative or media bargaining power. Data services are clearly the new dimension to compete on."
Victor Wong, CEO, Thunder Experience Cloud
Acquisition motivated by need for data-driven personalisation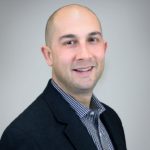 "Publicis Groupe's recent acquisition of Epsilon speaks volumes about the futuristic impact data will have across the entire advertising ecosystem. As media and services become more and more commoditised, the value of understanding the consumer journey rises to the top. The way to not only understand but impact that journey is through data, analytics, and understanding.
"When we think about the trifecta that consumers are faced with: more choices in products and services than ever before, the lowest attention spans ever, and a record number of connected devices, personalisation through data breaks through the clutter. Publicis Groupe clearly sees this and understands that the key to success is having these assets in-house, to drive performance and results for their clients with a clear differentiator in the marketplace."
Matthew Fanelli, Senior Vice President of Digital, MNI Targeted Media
Client's desire to outsource to massive marketing service networks questioned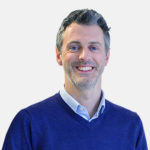 "In buying Epsilon, PublicisSapient are aiming to go toe to toe with the likes of IBM, Deloitte, and Accenture to compete alongside the other networks for enterprise-level corporate transformation briefs. It's a bold statement of intent. But this is a large growth market and there's a not a brand on the planet that doesn't need to innovate, or can do everything in-house cost-effectively.
"What's less clear, is how the two differ in practice, and how much appetite clients have for entirely outsourcing major business transformation programmes to marketing services networks, or how their offer may differ in practice to the monolithic management consultancies.
"We see a big gap in the middle for innovation specialists that combine thinking with doing – an alternative to the larger entities that may lack the technical or operational skills to get things done at pace."
Ben Rudman, CEO, MMT Digital
Data scale is the new game in town

"In a media-buying world that is increasingly dominated by walled gardens and moving towards addressable buying methods at pace, the old holding company model of aggregating media buying scale for cheap pricing is becoming redundant.
"For these businesses to survive in their current guise, this needs to be addressed quickly. But changing the direction of these supertankers would be too slow, so it now needs to be done 'inorganically'.
"Dentsu were first to market buying up Merkle, followed by IPG and Axciom. So Publicis buying Epsilon is no real surprise, although I can't comment on the price tag.
"Data scale is the new game in town, but not in the way that the holding companies first envisaged as they aggregated the first-party data of their client base. The reasons for the importance of data are twofold.
"Firstly, in an auction environment, the more data that you hold and can execute on, the larger your advantage over competitors.
"Secondly, in the looming ID wars, holding companies are theoretically well placed to have their own identity graph at scale. This can afford them better targeting, measurement, and integration with supply.
"All the holding companies are taking defensive measures against commoditisation. They are aggressively buying up businesses that have a large offline data asset and trying to translate that to an addressable digital asset to be prepared for challenges to their position."
Martin Kelly, CEO & Co-founder, Infectious Media
TagsData