Stack Makes Its Ad Exchange, BidMachine, Available as Open-Source; Firefox Makes Enhanced Tracking Protection Available By Default
by Mathew Broughton on 7th Jun 2019 in News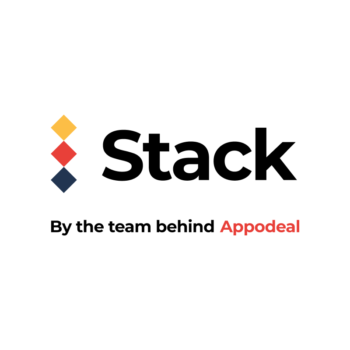 In this weekly segment, ExchangeWire sums up key industry updates on ad tech from around the European region – in this edition: Stack makes its ad exchange, BidMachine, available as open-source; Firefox makes Enhanced Tracking Protection available by default; FreeWheel's Blockgraph outlines new path for building the future of data-driven TV; Sublime announces acquisition of global measurement company Adledge; and IAS builds first-ever connected TV verification solution directly with leading video publishers including NBCUniversal and CBS Interactive.
Stack makes its ad exchange, BidMachine, available as open-source
Stack, a global SaaS ad tech company by the team behind Appodeal, is making its programmatic ad exchange, BidMachine, available as open-source. Powered by in-app header bidding, BidMachine now enables mobile app publishers to connect directly with ad demand sources with unprecedented access, efficiency and transparency.
"By going open-sourced with our BidMachine ad exchange, we are looking forward to contributing to the ExchangeWire community and the ad tech industry at large by setting a new standard of transparency and removing another barrier that holds mobile app publishers and advertisers back from partnering at a deeper level," said Pavel Golubev, CEO of Stack.
BidMachine (formerly AppodealX) currently has a reach of over 25 million daily average users (DAU) through over 10,000 mobile apps, serving over 1.2 billion impressions monthly.
BidMachine supports both traditional bidding with DSPs and in-app header bidding compatible ad networks and comes readily available with over 70 active DSPs and 14 in-app header bidding powered ad networks. All major ad formats, including rewarded videos, as well as integration via SDK, API, S2S/JS tags and OpenRTB are all supported.
Following years of extensive research and development, the release of in-app header bidding technology in 2018 immediately showed optimistic results for the ad tech industry. However, as in-app header bidding technology is typically embedded within third-party ad mediation solutions, publishers were unable to access this technology directly. With BidMachine going open-source, publishers now have this direct access, which grants them even more control over their monetisation strategy and saves them from spending valuable time and money building their own in-house ad exchange.
Mobile app businesses can now conveniently take this unique in-app header bidding technology in-house with the option to have it on either client- or server-side. They can also start benefiting from real-time bidding data and getting the best impression prices immediately through BidMachine.
Firefox makes Enhanced Tracking Protection available by default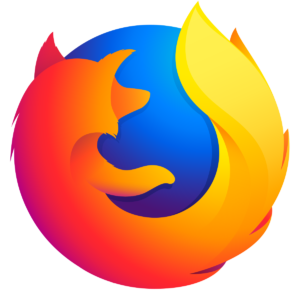 Mozilla, the company behind Firefox, today announces new privacy and security features to its web browser. The new product features demonstrate Firefox's ongoing commitment to creating stronger online protections for everyone by upgrading the privacy, security and functionality of its core offering.
Firefox will now be available with Enhanced Tracking Protection on by default, keeping people safe from known third party trackers -- without causing websites to break. For new users who install and download Firefox for the first time, Enhanced Tracking Protection will automatically be set on by default as part of the 'Standard' setting in the browser and will block known "third-party tracking cookies" according to the Disconnect list. Enhanced Tracking Protection will be practically invisible to users who will only notice that it's operating when they visit a site and see a shield icon in the address bar next to the URL address and the small "i" icon.
The new feature will stop thousands of companies that are known for tracking people's every movement from accessing users personal data, and builds upon the standard Firefox has set by baking in privacy into its products with Tracking Protection in Private Browsing (launched in 2015).
For existing users, Enhanced Tracking Protection by default will be rolled out automatically in the coming months. In the meantime, users can turn this feature on by selecting Block Third Party Trackers in their privacy settings.
The new update also includes an upgrade for Firefox's Facebook Container, an add-on/web extension which has two million downloads to date and helps users isolate their web activity from Facebook. As of today, the Facebook Container will also prevent sites that have embedded Facebook capabilities on their site (such as the Share and Like buttons) from tracking users. These buttons and all connection to Facebook's servers will be blocked, so Facebook won't be able to track user visits. It will also be much harder for Facebook to build shadow profiles of non-Facebook users.
Speaking exclusively to ExchangeWire, Jascha Kaykas-Wolff, CMO at Mozilla stated "big tech companies talking big about privacy makes news, but even with regulation like GDPR, it seems more like they are 'mitigating a business risk' than actually meaning it, because their business success is so dependent on collecting, storing and selling your data and information.
"Not true for us at Firefox. Privacy is our default.
"Our focus on people makes it easy for us to ship features like tracking protection set as default for Firefox. Now, with Firefox you don't have to worry about third parties following you across the web. And we've made finding all we offer to enhance your safety and security in the browser, and beyond, even easier. From checking your email addresses to see if they've been part of a data breach, to managing your passwords safely, and containing Facebook's reach."
FreeWheel's Blockgraph outlines new path for building the future of data-driven TV

Blockgraph, an initiative spearheaded by FreeWheel, a Comcast Company, and its industry partners, has released a new whitepaper entitled 'Building the Future of Data Driven TV: The Quest to Create a Safe Identity Layer for the Industry', exploring the current approaches for data sharing in the TV industry.
The paper offers practical advice for companies moving towards a data-driven future. It also presents the findings from a new research survey of over 150 advertisers and agencies, commissioned from Advertiser Perceptions, on the challenges, opportunities and importance of bringing advanced data to television advertising.
According to the survey, the mean percentage of advertisers' total TV spend that is data-enabled (using data to improve planning, targeting and/or analyse attribution) has grown at a 42% three-year compound annual growth rate. Moreover, it appears that data-enabled TV growth is about to accelerate in 2020, as evidenced by these key figures from the whitepaper below:
- 2018: 20% TV spend data-enabled
- 2019: 29% TV spend data-enabled
- 2020: 40% TV spend expected to be data-enabled
Yet historically, the TV advertising ecosystem has faced a number of challenges, as substantiated by the survey:
- Identity resolution (low match rates) in the new TV ecosystem: An increase in content options and distribution channels makes it difficult to build a 360-degree view of an advertiser's targeted audience. Among advertisers, over one-third (36%) said identity resolution was one of the top three barriers preventing them from using data to build audience profiles; only 20% said that they could "easily develop a 360-degree view" of their audience.
- Industry dynamics in the media supply chain: Audience relationships and advertising rights are split between a number of distributors and content owners, creating a complex ecosystem of data ownership and sharing. Our survey indicated that 54% of advertisers were concerned about competitive leaks when sharing information with media partners (even via a trusted third party provider), and only 5% had no concerns about sharing data with media partners.
- Privacy, compliance and data security: This supply chain complexity places greater demands on companies to ensure consumer privacy and data security. Among advertisers, 79% said protecting consumer privacy was a top concern in 2019, up 10% over 2018.
- Data matching and operational inefficiencies: As mentioned above, data matching is facilitated by trusted third-party providers outside of the supply chain; however, operational and coordination challenges can make this process inefficient in terms of turnaround time and expenses. In fact, 38% of advertisers cited this as a top-three barrier preventing them from using data to build audience segments for TV.
Sublime announces acquisition of global measurement company Adledge

Sublime, a global high-impact advertising marketplace that creates and delivers premium ad experiences, today announced the acquisition of Adledge to build on Sublime's existing technology.
The acquisition of Adledge will enable Sublime to offer new advertising performance measurement capabilities, which will further support the company's strategic development and global growth. Adledge is a global independent measurement company, committed to driving transparency and brand safety by ensuring ads are displayed and viewed in brand safe and contextual environments, across desktop, mobile, and connected TVs. In a continued effort to improve the ad environment within the industry standards, the company submits its solutions to regular audits, and as a result was accredited by the Media Rating Council (MRC) in April 2018.
Adledge will remain legally independent, but will be incorporated into the Sublime Group, with all employees moving to Sublime's Paris headquarters. Combining the companies' assets will enable both parties to complement their expertise, including viewability measurement, brand safety, and fraud management. Using Adledge's enhanced algorithms, Sublime will also develop new algorithms based on ad quality and brand safety to select the best inventory for each brand.
Speaking exclusively to ExchangeWire, Marc Rouanet, CEO and Co-Founder of Sublime said: "The integration of Adledge's technology and algorithms will enable us to further strengthen our offering and ensure the proper execution of our campaigns in brand-safe environments, while fostering our partnerships with premium publishers for higher quality inventory. We are delighted to have Adledge join the Sublime Group, and support our strategic plans to establish Sublime as the leading digital branding platform."
IAS builds first-ever connected TV verification solution directly with leading video publishers including NBCUniversal and CBS Interactive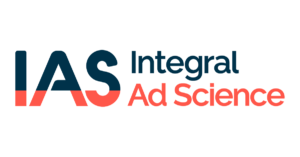 Over half of the UK's TVs connect to the internet and the connected television (CTV) space is growing at a rapid pace, driven in no small part by services like Netflix and Amazon Prime (Ofcom). This shift in consumer behaviour has made over-the-top (OTT) content on connected TVs the first choice in order to make meaningful connections with customers. Today, Integral Ad Science (IAS) announced the first-ever CTV verification solution that directly integrates with video publishers to validate that video ads are played to completion on fraud-free CTVs. During this pilot, IAS was able to integrate with eight leading US video publishers including NBCUniversal and CBS Interactive.
Digital video accounted for 44% of the total display market at £2.31bn in 2018 and was responsible for an overall increase in digital ad spend. In the past, such advertising investments into emerging media have typically been quickly accompanied by an increased effort from fraudsters looking to profit from unprotected new advertising environments. The development of IAS's OTT fraud technology now protects advertisers looking to connect with audiences in CTV environments.
Nick Morley, Managing Director, EMEA, IAS, told ExchangeWire: "Integral Ad Science is one of the most established businesses in verification, so we are thrilled to now bring our expertise to connected TV. Our work with NBCUniversal and CBS Interactive is a real testament to what's possible when the industry collaborates towards a common goal. It is really exciting to be on the forefront of new technology and part of the team that has developed the world's first verification solution for OTT – we're establishing essential industry standards and innovating for the future."
ExchangeMeasurementTargetingTV