Automation, its Impact on People & our Collective Responsibility
by Lindsay Rowntree on 13th Jun 2019 in News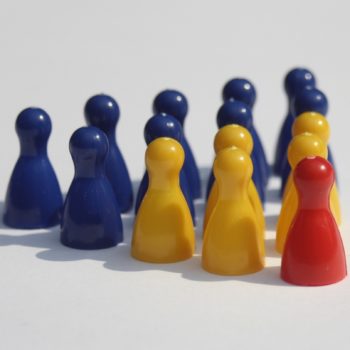 Automation in advertising has scaled so quickly over the past decade, that in many cases, it has caused a disconnnect between the automation specialists and their leaders. In this exclusive piece for ExchangeWire, Jonas Jaanimagi (pictured below), technology lead, IAB Australia explains why this can cause significant strain, and how the launch of their new Mentorship Program aims to address this.
Advertising businesses of all types have been experiencing rampant change over the past decade or so, much of it operationally driven by automation in the form of programmatic advertising. Embracing programmatic and scaling its related mechanisms has enabled many to embrace the opportunities it offers in the form of effectiveness and improved efficiencies.
Indeed, the impact of programmatic on seemingly every aspect of our industry, as well as everyone involved, has been significant.  As an industry we've done fairly well at least attempting to measure the impacts of programmatic from a commercial benefits perspective, however many businesses still struggle (or don't even try) to assess the true impact of automation in advertising on its people.
Last year, a McKinsey Global Institute article on the impact of automation very eloquently argued that all too-often, businesses attempting to 'digitally transform' underestimate the related complexities, attempt to automate too many inefficient and complex processes and under-invest in the associated change management efforts.  This seems accurate to me.
As an industry we're very happy to leverage technological benefits to advance our commercial needs and routinely espouse how this will free people from assumed administrative drudgery. Corporate bean-counters in larger businesses demand that we keep achieving more for less – relentlessly quarter after quarter. Often the smaller, more nimble businesses will pitch innovative technology roadmaps that aren't even in beta yet and a huge number of companies that are launched as disruptive vehicles by entrepreneurs are often run commercially at heroic losses.
All of these scenarios put an enormous strain on the specialist operational, technical and sales people directly responsible for delivering product miracles on a regular basis, often with very little empathy or understanding from those managerially accountable for their output but also (and more importantly), their well-being.  These managers are usually much older than the staff they are responsible for and while they have extensive commercial experience, they routinely have very little true understanding, technical experience or awareness of what their specialist staff are doing day-to-day and what pressures they routinely face.
Unfortunately, the resulting impact of these pressures on our most talented, committed and scarce people is very rarely measurable and often the most meaningful approach is that of the community within a particular industry coming together to provide the empathy, support and share their experiences.
For these reasons we are launching our Mentorship Program to proactively help support the younger talented staff employed by our members. We want to be able to collaboratively support the people within our industry in the same manner that we support them with technical standards and best practices, because while we can all agree that best-in-class technology is critical in our industry, perhaps even more important are our people.
The Mentorship Program which is being championed by the IAB Australia's Executive Technology Council will provide a framework for the industry to provide collaborative support.  The Council members hold senior roles in technology businesses of all types and have the relevant experience in specialist technical, operational, product and commercial leadership - so they will be able to support and enable the next generation of talent in our industry in a practical and meaningful manner.  Most importantly they'll do this in a way which we believe can result in directly supporting greater diversity and ensuring more equal opportunities.
Operations in digital advertising often feels like an 'always on' responsibility.  Part of the attraction is that it moves so quickly and is so fluid that only a few are really across all the moving parts. For those that are on top of everything, the relentless pressure to keep abreast as a practitioner often requires one to be constantly plugged-in, with at times little true understanding from colleagues of all the critical details and requirements.  This can result in isolation, frustration and a dangerous strain on mental well-being and many young talented passionate people either leave the industry or burn out, becoming cynical well beyond their years.  They ultimately face issues such as anxiety, depression and emotional stress.
I know from personal experience how important building awareness of such stress-related issues can be, following (an assumed) 'healthy obsession' in various in-platform roles for the earlier majority of my 20-year digital career.  In hindsight my obsessive working commitment was merely an outlet for my anxiety-related issues, rather than any meaningful convalescence.  I've recently made it a personal priority to try to achieve better balance and one way of achieving this is through the positive benefit of helping others, who are younger and far more talented than myself, to navigate their course through the critical formative stages of their careers in AdOps, TechOps, Programmatic and/or Product roles.  I'm honoured to have the opportunity to help create meaningful change for the next generation of our industry.
We are all lucky to work within this amazing, dynamic industry and I'm heartened by the willingness of our community to collaborate across organisations and functions.  I'd also encourage you all to reflect on your own organisations and consider how you might be able to support your younger specialist staff.
The IAB Australia Mentorship (IAM) Program will be launched on 20 June at our AdOps event in Melbourne and is aimed at supporting those employed at members companies with 5 years or less experience working in digital advertising. More information can be found at www.iabaustralia.com.au