Global Specialists Datatech Services Group Launches as SBDS and Iotec Join Forces
by ExchangeWire PressBox on 16th Jul 2019 in News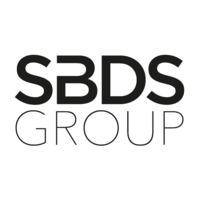 SBDS has announced the expansion of its DataTech services business, joining forces with iotec Global to create the newly formed SBDS Group.
SBDS Group combines its existing best in class data advisory and implementation services, with proven activation tools to enable businesses to maximise the value of their marketing data assets.
The new company has established offices in London, Milan and Melbourne, and is set to open a Munich office this month. SBDS Group celebrates its global expansion with an impressive client and partner portfolio including Channel 4, Fiat Chrysler Automobiles, Dolce&Gabbana, Salesforce, Adobe, Oracle and Beeswax.
The group launches with a raft of new products in the areas of martech and programmatic in-housing, data science, machine learning and AI (including the development of custom algorithms), audience activation, native as well as brand safety and ROI measurement tools.
This announcement comes at a critical time: never before has data been so vital to marketing effectiveness. Indeed, marketers and media owners understand the importance of data-driven marketing, yet many are unsure how to best respond and use their data.
In fact, 76% of marketers state they could have missed opportunities because data has not been managed effectively.
SBDS Group helps its customers navigate these issues. Its team of over 40 hand-picked data analysts, engineers and DataTech implementation specialists create data strategies for businesses on a global and national level. Instead of focusing on in-house or out-of-house services, SBDS Group is set up to advise and implement for clients in any way they want.
Ian James, CEO, SBDS Group said, "Now more than ever there is an opportunity for brands to create personalised services for consumers using their data. However, the challenges remain the same; many organisations don't fully understand the opportunities available to them. Our team of experts help brands, agencies and media owners navigate these challenges, unlocking the value of their marketing assets in a relevant and respectful way."
SBDS Group has appointed top executive talent to lead its team. The co-founding group, which includes Ian James, Umberto Torrielli as chief strategy officer, and Simon Theakston as SVP Partnerships, will be joined by new hire, Sandy Ghuman as SVP, Data Strategy (ex Sky).

Silver Bullet
Silverbullet is the new breed of data-smart marketing services, designed to empower businesses to achieve through a unique hybrid of data services, insight-informed content and programmatic. Our blend of artificial intelligence and human experience …
TagsData