IPA Bellwether Report Q2 2019: Growth In Digital, But Confidence Continues to Slide
by Mathew Broughton on 17th Jul 2019 in News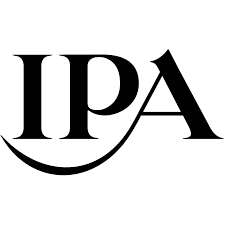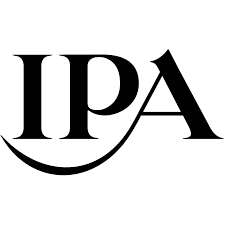 The IPA Bellwether Report of Q2 2019, released today Wednesday 17th July, has revealed overall marketing budgets in the United Kingdom have flatlined, with 0% growth observed over the next three months. Confidence in own-company financial prospects has also plummeted to the lowest levels observed since 2011, largely attributed to political uncertainty. However, internet marketing budgets are set to increase by 11.5%, driven by continued technological innovation.
Report highlights
- Net UK marketing budgets flatline, with 0% growth/decline forecast following +8.7% increase in Q1 2019. The decline has largely been attributed to rising political uncertainty the UK, with the ongoing uncertainty surrounding Brexit and leadership, along with the ongoing US-China trade war.
- Optimism for own company finances are at lowest levels since Q4 2011, with a net optimism/pessimism balance of -9.8%.
- Internet marketing budgets belie the negative trend, with a total of 11.5% of companies reporting an increase in digital and social spending in the quarter.
- Modest increases in budget are forecast over the remainder of the year, with more substantial improvements set to take effect in 2020.
New digital technologies were again identified as significant opportunities across several markets, including financial services, automotive and industrial. As mentioned, the most prominent threat across UK industries was the uncertainty surrounding Brexit, which has worsened over the last few months with uncertainty over leadership direction and murmurings of an upcoming snap election.
2019: the year of marketing consolidation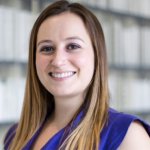 "The latest IPA Bellwether Report clearly shows that this is the year of marketing consolidation. Budgets are remaining static as marketers are expected to deliver results across a fragmented number of channels.
"However, while spend may not be increasing this year, savvy marketers have the opportunity to ensure that performance improves ahead of wider investment in 2020.
"The key lies in unlocking the value of data. For example, individual-level personalisation will allow marketers to get the most from the data they have and the budgets that do exist. Leveraging machine learning models optimised against key business objectives will ensure that the 2019's marketing activities are designed to get the most value from available spend.
"What's more, with artificial intelligence (AI), it's becoming possible to achieve hyper-relevant ads for true one-to-one offers, content, and ads. Investing in predictive learning models now will help in the long term when it comes to showing shoppers the new products they most likely want to see as AI-powered product recommendation ads improve over time.
"Marketers work day in, day out to get the right products in front of consumers at the moment they're most likely to buy. The advancement of technologies like artificial intelligence will enable marketers to do more with the budgets they have and ensure that while spend might not be increasing this year, they can ensure that performance does!"
Elizabeth Brennan, Commercial Director, UK, Criteo
Social media, DTCs, and innovative technology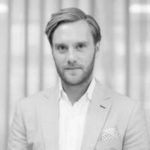 "Despite concerns on Brexit and other economic factors, advertising spend in the UK is still strong and expected to grow by 11.2% in 2019. There's no doubt that digital is driving it: mobile now accounts for the majority of digital ad spend, and social media is a big part of it.
"The UK counts at the moment 45m social media users (67% of the population), and 87% of those users are not surprisingly on mobile. No wonder advertisers are spending large parts of their budgets on these channels. Facebook is still the clear dominant player in this arena, but Youtube and Instagram are close behind.
"The buzzword for the year, 'DTC' (or Direct-To-Consumer brands), largely contributes to the dominance of social media, and it will continue to do so in the foreseeable future. After all, DTC brands largely rely on social media channels since it's the easiest way to get directly in front of consumers, cutting the middlemen in between.
"Without forgetting mobile and social media, advertisers should start looking at new advertising innovations through up and coming technology such as smart homes, cars, or even 5G, and expand their horizons."
Alex Mcilvenny, country manager, Zeotap UK
A bigger picture view is needed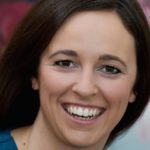 "Despite the negative outlook of the latest Bellwether report, there are still a number of positives. For example, spend in internet marketing remains strong and main media, digital and social have also been given another boost. The upward trend in these areas indicates a move towards longer-term thinking from marketers as they look to invest in channels and tactics that will support steady brand growth over time.
"While we're in an uncertain political climate, it is often tempting to focus on immediate performance metrics to measure success and allocate spend, but a bigger picture view is needed. It's important for marketers not to neglect branding activities that will drive continued recognition, and focus their budget on the channels (like digital, social and events) where consumer audiences remain engaged and receptive."
Kirsty Giordani, Executive Director, International Advertising Association (UK Chapter)
Marketers still seeing value in mobile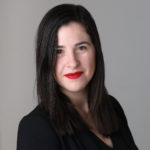 "With the ongoing economic uncertainty in the UK and Brexit edging ever so closer, it is unsurprising that marketing budgets have remained stagnant for this quarter. However, despite this set-back, it is a positive sign that advertising budgets, and in particular, internet spend, are showing modest growth (+11%), despite this growth being slower than the previous quarter (+17.2%).
"With so many consumers now browsing, shopping and interacting via mobile devices, marketers are still seeing the value in the various opportunities available to target consumers on these devices, and in many creative ways, including the growing influence of video advertising."
Ruth Manielevitch, VP Global Business Development, Taptica
Leveraging media, data and creative will give the competitive advantage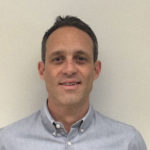 "Naturally the current political and economic uncertainty in the UK is generating a degree of caution across businesses trading. Consequently, marketers are having to scrutinise spend and activity more than usual and this inevitably means that digital channels are central to many plans. From targeting 'intent' to produce real-time revenues or reaping the rewards of targeted awareness; the smarter and more selective businesses leveraging media, data and creative will inevitably have the competitive advantage."
Nick Beck, Founder and CEO at Tug
Marry advertising and e-commerce for a holistic view on marketing activity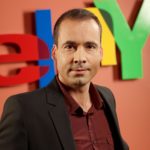 "The ever rocky political landscape in the UK means it's no surprise that marketers are being more protective over their marketing budgets.
"It's encouraging to see internet advertising still going strong. However, it is well documented that this growth is going to just a few publishers, with the vast majority experiencing little or no growth at best, with factors such as GDPR only making things harder for them to differentiate themselves.
"Indeed, many marketers are under a huge amount of pressure to make sure – and prove to their board – that every pound counts. This requires a shift from the status quo.
"Rather than simply tightening their purse strings, many brands are redirecting spend to e-commerce. Here, they can create a more direct connection with consumers, while gathering rich insights that can be fed back into the business to guide future plans – whether that's marketing or product development.
"Meanwhile, by marrying advertising and e-commerce, marketers can track performance from start to finish. By focusing on sales rather than clicks, they're able to appreciate a much more holistic view of the tangible impact marketing activity is having on their business' bottom line."
Mike Klinkhammer, Director of Advertising Sales EU at eBay
Opportunity lies ahead for OOH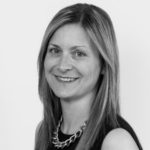 "Clearly, an opportunity lies ahead for OOH as part of the growth in main media advertising budgets - the world's oldest advertising medium now offers brands the flexibility of digital, with the accountability, mass reach and brand safety of traditional broadcast channels. As the medium continues to innovate with its ongoing technological transformation, the continued rise of digital out-of-home (DOOH) is providing brands with ever increasing dynamic and contextual creative opportunities."
Nicole Lonsdale, chief planning officer, Kinetic UK