Mobile Ad Fraud Cost USD$2.3bn (£1.89bn) in H1 2019; Sizmek Finalises Peer39 Sale
by Mathew Broughton on 2nd Aug 2019 in News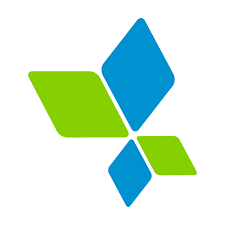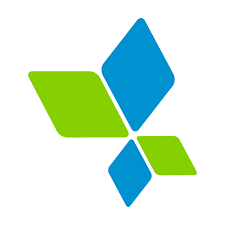 In this weekly segment, ExchangeWire sums up key industry updates on ad tech from around the European region – in this edition: Mobile ad fraud cost marketers over USD$2.3bn (£1.89bn) in H1 2019; 79% of UK marketers acknowledge cross-channel video advertising wave; Centro enforces app-ads.txt to automatically target authorised and validated sellers; Teads offers 100% viewability on VCPM and CPCV buys; and Merkle launches data-driven planning methodology, Pando Planning, in the UK.
Mobile ad fraud cost marketers over USD$2.3bn (£1.89bn) in H1 2019
AppsFlyer has released the 2019 edition of the State of Mobile Fraud, which finds USD$2.3bn (£1.89bn) in ad spend was exposed to app install fraud in the first half of 2019. In conjunction with the release of the report, which finds that a significant portion of fraud is not blocked as it occurs, AppsFlyer announced the rollout of a new feature and protection layer: Post-Attribution. The technology is the first attribution solution to uncover fraud that wasn't caught in real time, after app installs have been attributed, potentially saving brands millions of dollars per day.
"We often refer to fraud as a game of cat and mouse, and after massive bot attacks in the summer of 2018, protection solutions found ways to counter the attacks," said Reshef Mann, Co-founder and CTO at AppsFlyer. "But in April 2019, the wave surged again as app install fraud evolved from device farms with physical devices to device emulators and other sophisticated bots and schemes capable of unlimited scale. The speed at which fraudsters adapt is also accelerating, from one to two months in 2018 to as little as two to three days today."
AppsFlyer's State of Mobile Fraud provides marketers with the most up to date 'watch outs' for mobile app install fraud in 2019. The report lays out several noteworthy trends:
- 22.6% of non-organic app installs globally are currently identified as fraudulent.
- 2.1% of in-app purchase "events" were fraudulent in Q2 2019, a 10x increase vs. Q1.
- Across platforms, more than 1 in 4 apps have a serious fraud problem with a rate that exceeds 20%.
- When comparing app install fraud by OS, Apple's iOS is far less vulnerable. Not only is fraud on Android more than 6 times higher, but its upward trend is far more pronounced. On Android, 80% of fraudulent installs are the result of bots. On iOS, 85% of bad installs are due to click flooding, wherein networks send large numbers of fraudulent click reports in the hopes of delivering the last-click prior to installs.
Sizmek finalises Peer39 sale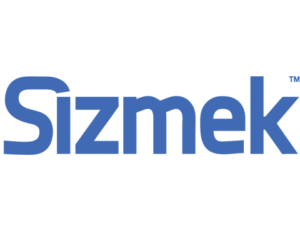 Peer39, the contextual data company, has been sold by Sizmek to a group of advertising industry veterans and will now operate as an independent company.
Mario Diez, most recently the CEO of PointRoll, oversaw the acquisition and will serve as the standalone company's new CEO. Alex White, who led Peer39's product and account teams for several years, will serve as COO.
The Peer39 acquisition has been in negotiations alongside and completely separate from Amazon's purchase of Sizmek's ad server and DCO product, which was announced on May 31. The companies did not disclose deal terms.
Amid regulatory and technology shifts in the industry, contextual data is perhaps more important than ever for advertisers and agencies leveraging programmatic media buying. This segment of the data market is likely to grow steadily in coming years, and companies like Peer39 are well positioned to capitalise on that increased interest.
"For years, those of us who have been selling different kinds of targeting and creative, especially in programmatic, have regarded Peer39 as an underutilised asset with a ton of potential," said Diez. "Contextual targeting is what advertising media has always been designed around, capitalising on users' self-selected, contextual interest, and less on their profile or behaviour."
Centro enforces app-ads.txt to automatically target authorised and validated sellers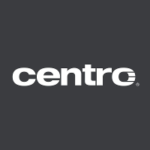 Centro, a global provider of advertising technology, announced the enforcement of app-ads.txt in Centro's programmatic ad platform, Basis. Basis now automatically targets app ads from authorized and validated sellers. This prevents advertisers from buying ads from fraudulent and questionable sellers representing mobile applications. The IAB Tech Lab (www.iab.com) created the app-ads.txt standard for publishers to list and authorise sellers of ads in their apps. Centro began the testing of app-ads.txt enforcement in Basis in Q2 2019.
"Authorisation and validation of sellers is an important step in creating brand safe environments for marketers," said Ian Trider, director of RTB platform operations, Centro. "Centro is ensuring that our users access app inventory solely from sellers authenticated by app publishers. As app-ads.txt gains wider adoption and as other DSPs follow our lead, there will be fewer and fewer opportunities for fraudulent entities in the digital media ecosystem."
Teads offers 100% viewability on VCPM and CPCV buys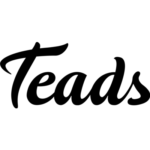 Teads, a global media platform, announces the ability for advertisers to measure the total viewable exposure time of each ad impression, and offers 100% viewability for all VCPM (viewable CPM) and CPCV (cost per completed view) buys. This empowers advertisers to seamlessly transact on any custom duration as well as obtain KPI insights on billed impressions. The integration is in collaboration with Oracle Data Cloud's Moat services.
The new integration coupled with Teads' unique viewability pricing models (CPCV/vCPM) empowers buyers to select any custom billing point of viewability and transact on any viewability requirement, as verified by Moat. By leveraging Teads' predictive AI technology, buyers can seamlessly transact on the selected billing event in order to achieve the lowest cost per viewable impression. Teads will report all KPIs at the billing event providing clients with a much clearer understanding of the performance of their campaign at that given duration.
Through this advancement, Teads will auction off 100% viewable impressions at any viewability requirement set by an advertiser, while the rest of impressions not achieving the selected viewability benchmark will be offered as free media. Teads developed this solution to service a growing industry need for a new currency that can transact on viewability. The industry currently optimises towards viewability on total impressions (CPM) which is a very manual process and leaves the buyer to rely on a viewability score. Teads is removing this friction by moving away from the viewability score across total impressions and to a more important metric which is the cost per viewable impression.
"Advertisers need innovative pricing models to transact on viewability. We are taking the lead on this front because it doesn't make sense for buyers to have to pay for non-viewable impressions," says Bertrand Quesada, CEO at Teads. "With the combination of our unique pricing models, Teads AI, and our new Moat integration, we are empowering advertisers with information on exactly what they are paying for, in a cost-effective manner."
Merkle launches data-driven planning methodology, Pando Planning, in the UK
Merkle, a leading technology-enabled, data-driven performance marketing agency, today announces the launch of its new planning methodology, Pando Planning.
The launch of Pando Planning comes at a time when brands are demanding media strategies informed by robust first-party data insights, enabling them to reach audiences where they actually consume media. This planning approach delivers greater efficiency and value for clients and provides consumers with the truly personal brand experiences they have come to expect.
By using a single, interconnected customer data source across all workstreams, multi-disciplinary planning teams can work towards a common vision with ease. Each data source is unique to the client and consists of the brand's owned first-party customer data, bolstered with insights from Merkle's proprietary data solution DataSource, the most comprehensive source of consumer identity and insight in the UK.
Alice Hatch, VP strategy and planning, Merkle EMEA said: "Using data-driven planning methods for market assessment alone is no longer fit for purpose at a time when customers are demanding integrated experiences and increased personalisation.
"The Pando Planning methodology enables multi-disciplinary planning teams to work from a unified data source for even the most granular of planning and buying decisions. By eliminating the existence of data siloes, clients are better placed to add value for consumers no matter where they appear in the marketing ecosystem."
Bidstack announces acquisition of ad fraud prevention company Pubguard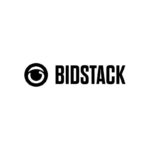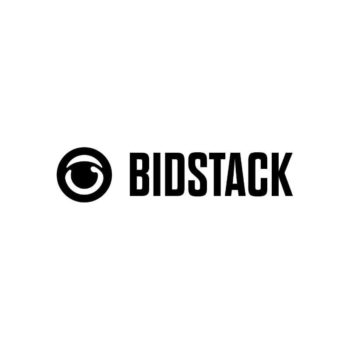 Bidstack Group (LSE:BIDS), the in-game advertising group, has announced the acquisition of ad fraud prevention platform Pubguard. The move is designed to protect all of Bidstack's gaming inventory by removing fraudulent ads and will help guarantee advertisers a brand safe environment to run their campaigns.
Pubguard has built proprietary technology that automatically reviews creatives served in-app and on mobile web and desktop web to identify offensive, malicious, illegal ad content, and malware which can be blocked at a client's discretion. The company reviews billions of ads every month using advanced image and code recognition technologies.
Brand safety and ad fraud have been hot topics in the advertising industry in recent years – it is estimated that ad fraud could cost the industry as much as USD$23bn (£19bn) in 2019. A recent Brand Safety report also found that 65% of advertisers are present in non-brand safe environments and there have been numerous calls to tackle these challenges from industry leaders.
Bidstack's comprehensive brand safety policies have always been tailored to ensure that advertisers, brands and game publishers are protected from illegal, malicious and offensive content. However, Pubguard's machine learning tech will provide another robust layer of safety and security to Bidstack's offerings as the group expands.
Pubguard's team will join Bidstack at the London gaming and esports hub, Here East. The teams will combine to develop ad fraud prevention tech, define in-game viewability and refine data processes. Combining assets will enable Pubguard to continue their growth in the gaming space and scale their product, whilst also strengthening Bidstack's position as the leading native in-game advertising platform.
James Draper, CEO of Bidstack, commented: "As custodians of studio directors' artwork the prevention of fraudulent advertising is a priority for us. Pubguard brings a number of technical and commercial upsides to Bidstack. First, we are protecting gamers against fake adverts that, for example, could redirect them to adult content. Second, Pubguard brings the group technology and a brand that is respected in the gaming and digital media space.
Ad FraudAds.txtAgencyContextDataGamingMobileTransparencyViewability