Sixty-Two Percent of Consumers Report Better Online Ad Experience; 4C Launches Source-of-Truth Attribution
by Mathew Broughton on 14th Aug 2019 in News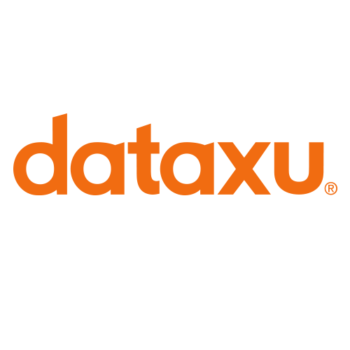 In this weekly segment, ExchangeWire sums up key industry updates on ad tech from around the Asia Pacific region – in this edition: 62 percent of consumers report a better experience with online ads than a year ago; 4C launches solution to optimise ad campaigns and measure business outcomes more effectively; Equifax DDM expands partnership with audience tech platform into US.
62 percent of consumers report a better experience with online ads than a year ago
dataxu, a leading global software provider for marketing professionals, has announced research showing that the majority of consumers in Singapore believe that their overall experience with advertising has improved in the last year.
The research commissioned by dataxu in partnership with Sapio, presents the current perceptions of media agencies, brands, and consumers around the current and future state of TV advertising.
A total of 1003 consumers and 106 businesses in Singapore were invited to complete the online survey, with 56 from media agencies and 50 from brands/advertisers.
Following the wake of GDPR, the results show a growing awareness amongst consumers of how their data is used and its increasing value to advertisers, with 78% believing their data has become more valuable to advertisers over time.
61% of consumers are happy to share their data in an anonymous way in order to see personalised ads and offers, whereas 65% would willingly share their data in exchange for free content.
Alvin Wong, General Manager, Asia at dataxu commented on the stark shift the research shows. "More than ever, television lies at the heart of an important intersection between personalised advertising and media consumption. Whilst traditional TV still holds great importance, we can see a clear shift in which advertisers and agencies deepen their investment into Connected TV, following suit with the growing millennial audiences on this medium."
4C launches solution to optimise ad campaigns and measure business outcomes more effectively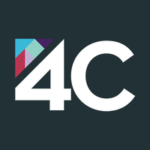 4C, a global data science and marketing technology company, has announced the launch of its Bring Your Own Data (BYOD) solution. Advertisers can onboard their internal reporting and analytics metrics, including sales and conversion data, and match the data to media channels in the Scope by 4C™ platform. 4C's BYOD solution makes it possible to combine disparate reporting sources into reporting, pacing, and optimisation tools across linear TV, over-the-top (OTT), and social media such as Facebook, Pinterest, Snapchat, and Twitter. The capability within Scope represents an industry-first for business outcome attribution between walled garden platforms in the era of ubiquitous video.
"Leading brands, agencies, and media buyers trust Scope by 4CTM to identify their most valuable consumers and reach them across disparate channels and devices," said Anupam Gupta, Chief Product Officer at 4C. "This BYOD capability enhances our ability to prove the value of marketing and drive better business outcomes for brands.
Scope by 4CTM empowers marketers to discover audience insights, execute campaigns across screens, and analyze performance in a single, self-service tool. The platform is designed to help marketers achieve cross-channel video success with real-time optimization and measurement against business outcomes. According to a commissioned study by Forrester Consulting on behalf of 4C, 71 percent of marketers believe video is evolving from a brand awareness format and should be used to impact specific business outcomes.
Equifax DDM expands partnership with audience tech platform into US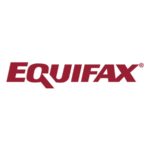 Equifax Data-driven Marketing, the marketing data, analytics and technology solutions capability of Equifax Inc., has announced a collaborative relationship with audience technology platform Eyeota. This expanded relationship makes Equifax DDM's digital consumer segments now available through the Eyeota Audience Marketplace under the IXI Digital label.
Eyeota provides an extensive database of more than four billion consumer audience profiles, and the company's onboarding capabilities let marketers link offline and online data to create audience segments for insights and activation. Now, with the addition of Equifax DDM's relevant, estimated data on household economics—wealth, income, spending, credit, plus lifestyles and preferences—marketers can enhance audience segmentation to target the best online audiences with scale and find consumers with strong affinities for particular brands, products or services.
Equifax DDM segments will be available for digital targeting as standalone audiences, allowing clients to take intelligent actions from the valuable data-based insights. Eyeota will also explore utilising the Equifax DDM data in myriad other ways to help empower clients in optimising their marketing spend.
"Marketers need help harnessing the power of data so they can build a clear understanding of their customers and prospects," said Jeff Sporn, chief digital officer at Equifax Data-driven Marketing. "Equifax DDM's unique and diverse data assets will produce more robust audiences and provide marketers on the Eyeota platform the ability to act on critical insights they need to drive marketing decisions and weave them into the fabric of the optimal omnichannel customer experiences."