Making Programmatic Work in the Privacy-First World
by Mathew Broughton on 5th Sep 2019 in News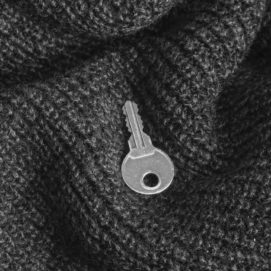 In this preview to their panel discussion at ATS London 2019, 'How Can we Make Programmatic Work in the Privacy First Era', Mathieu Roche, CEO and co-founder at ID5; Richard Lloyd, chief data officer at GroupM; and Matt Prohaska, CEO and principal at Prohaska Consulting, join ExchangeWire to share their thoughts on how the challenges facing programmatic today can be overcome.
Preventing access to user-level data a death sentence for media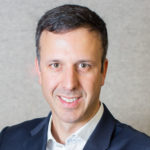 Advertising technology, the foundation of most premium publishers' business model, is under attack. Unilateral decisions from browser manufacturers (Apple and Mozilla in particular) to deny access to third-party cookies are putting the main revenue source of most media companies at risk. In order to (supposedly) protect their users, these organisations decided that they should prevent all forms of behavioural tracking, irrespective of who operates it and why it operates, even when users are actually ready to accept it.
Like it or not, user-level information is at the heart of today's digital advertising world and core to the trade-off that allows consumers to access content and services for free in exchange for advertising. Preventing access to and usage of user-level data is a death sentence for media and news organisations as we know them. Apple accepted that the media industry might be a "collateral damage" of its decision but chose to press forward anyway. We, as an industry, don't have to accept that situation.
There are several things publishers can do to fight back. They can educate their audience about the importance of advertising to maintain free and independent access to quality information as well as encourage them to log-in to access content and services.
They can adopt a privacy-first approach when it comes to the collection of usage of personal data and hold their technology partners accountable to that standard as well. They can also collaborate on initiatives such as shared logins and shared advertising ID solutions, which will provide a viable technical framework for data-driven advertising when third party cookies won't be available anymore. Brands and agencies must also realise the risks of a future where online identification is impossible. Together, we can push back against these organisations and save a business model that guarantees access to quality information to the public.
Mathieu Roche, co-founder and CEO, ID5
Fragmentation & uncertainty are the greatest threats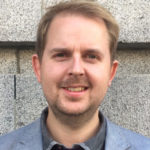 With all the major browsers either having taken, or planning to take action to curtail access to the user identification mechanisms (not just third-party cookies but also fingerprinting techniques), and the ICO in the UK firing a regulatory shot across the bow with respect to GDPR compliance, we're facing something of a perfect storm.
My biggest worry is not, however, that we'll be unable to find a technical solution to preserve appropriate consumer identification, nor that we'll be unable to find a means of obtaining and recognising consent from consumers – these are both tractable problems. I believe the greatest threat to the 'open' digital ecosystem is predominantly the level of fragmentation and uncertainty in our collective approach.
It's a safe assumption to make that programmatic advertising will be harder in the days to come – if we're not careful though, it will become exponentially harder, as buyers and sellers attempt to navigate a dizzying array of prospective identity management solutions, many of which are likely not to be interoperable by design, fragmenting our ability to execute campaigns seamlessly and likely increasingly both the technical and operational cost significantly.
Experience tells me that this will lead to only one thing – a further increase in budgets flowing out of programmatic and into walled gardens; they have a much more straightforward approach to consent management (by virtue of their direct relationship with consumers, and their ability to apply consent to the entire supply chain) which will be attractive to buyers from the perspective of risk mitigation, and they can translate that vertically integrated consent into much greater simplicity in the buying process. If we don't accelerate our efforts to converge on a common approach, there's a real risk we could see the end of the programmatic era, but not for the reasons we think.
Richard Lloyd, chief data officer, GroupM
Time to empower publishers and marketers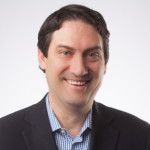 The challenging combination of privacy regulation, ad blocking, Safari/Chrome cookie handling, and current lack of complete graph and mobile tracking tech, is fundamentally changing how advertising is delivered, perceived, and viewed from this day forward. Too much of our global advertising and media industry, and too many people that work in it, are still cookie-focused and blind to this reality.
We first predicted a year ago that all content and marketing targeting and personalisation in every major media channel in every developed country will be fully-deterministic and opt-in by the end of 2023. Seems like an eternity from now, but not when we go through the difficult transitions and pendulum swings of regulations with transitioning consumer behaviours and permissions. Why do we have a handful of publishers operating on fully deterministic, with all but about ten other publishers still relying on stitching together probabilistic data?
It is way past time to empower every publisher to know more about their audience and for marketers to be able to access and leverage that data across an entire consumer's journey, without fewer than ten companies blocking that ability and causing worse audience experience and publisher/marketer performance.
Matt Prohaska, CEO and principal, Prohaska Consulting
Tickets for ATS London 2019, held on 9th September at BFI Southbank, have now sold out. A limited waitlist is open, with applications being accepted here.