Digital Growth Amid Uncertainty: The IAB Ad Spend and IPA Bellwether Reports
by Mathew Broughton on 17th Oct 2019 in News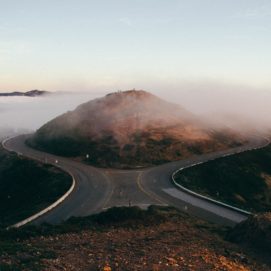 This week saw the release of two key industry reports, the Q3 2019 IPA Bellwether and the IAB & PwC Adspend Update H1 2019. Here ExchangeWire details the key findings of the studies, and receives expert insight from across the advertising industry.
Key findings – IPA Bellwether Q3 2019
– UK companies revise total marketing budgets downwards for the fist time since 2012, with a net balance of 0.5% registering negative forecasts for marketing budget.
– "Wait and see" approach brought about by low consumer confidence and Brexit-related uncertainty driving hesitancy to increase budgets.
– 11.1% of firms reporting budget increases in digital marketing budgets.
– Total ad spend predicted to grow marginally in 2019, but improvements forecast for 2020.
Key findings – IAB & PwC Adspend Update H1 2019
– Digital ad spend in the UK increases 13% year-on-year during the first six months of 2019, reaching £7.3bn.
– Video ad spend increased by 27% to £1.32bn, with search also driving growth (13% increase to £3.7bn).
Creating a flow of intelligence through business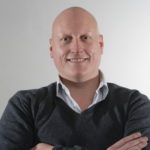 "It's encouraging to see such strong growth in digital advertising spend despite such uncertainty across the market, and if we want to see tangible return on investment moving forward, it's vital marketers think carefully about how budget is being spent. As fast-growing digital formats open up further opportunities for data-driven marketing, there's a growing need for technical expertise, true transparency and trusted skills – which is hard to find."
"The large majority of the increased digital advertising spend this year has been invested in creativity. The key as we move into 2020 is in how brands now join the dots between data insight and creativity to create a flow of intelligence throughout the business; finding the smart blend of expertise, data strategies and powerful activation methods, to ensure they don't get left behind."
Ian James, CEO, Silver Bullet
Brands needing to be smarter and more resourceful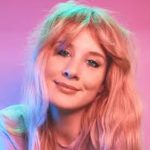 It's disappointing to see that the reasons behind the growth in on-line and social-media campaigns are simply 'in the interest of cost efficiency' and a 'reallocation of budget' and not an acknowledgement of the power or impact they have on brand awareness.
This is especially true for those looking to attract the attention of the youth audience – specifically Generation Z. It seems that not all UK businesses have got to grips with the true value of on-line and social-media based campaigns. The idea with the new generation is that you speak with them not at them, and any approach must be authentic. This is where these channels truly come into play where impact and value are concerned.
Brands need to be smarter and more resourceful when it comes to adspend. There doesn't need to be a 'cut' just simply a shift in where/how they're spending money in order to get results and have a bigger impact on brand awareness, market share and ultimately the bottom line. As adspend regains momentum and grows in 2020, then we would hope that the 'reallocated budgets' to on-line and social-media based campaigns would become 'permanent budgets'. And these channels receive the full recognition they deserve.
But let's also not forget that there is also a need for an awareness that consumer hesitancy and this indecisiveness – in particular with this new generation of consumer – is not a short-term change that's only caused by Brexit. The increasing awareness of issues such as global warming is having a huge effect on consumerism and brand competition, and this is going to have a longer-term impact on adspend and marketing budgets.
Eve Lee, founder and CEO, The Digital Fairy
Harnessing first-party data and contextual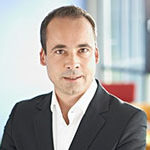 "It's unsurprising – and yet still positive – to see the latest ad spend figures from the IAB report continued confidence in both display and search, the cornerstones of digital advertising.
"Looking ahead, aside from the political climate, many digital marketers are concerned about the looming threat of cookie-less advertising, and how this will impact the way we deliver relevant ads in the future. Wherever possible, brands and publishers should be looking to harness the first party data at their finger-tips, and explore how they can cut and slice it in smarter ways – in order to deliver relevant, intelligent advertising, without the need for cookies.
"Marketers don't need to look very far to find cookie-less targeting methods either. Contextual targeting – combined with search and display advertising – is still an incredibly valuable way to reach audiences. At eBay, as part of our cookie-less targeting offer, we're turbo-charging contextual targeting by tying it in with new shopper intent capabilities: blending real-time contextual segments with key shopper intent signals – and powered by search algorithms. Contextual may have been simple in the past, but it's getting increasingly intelligent – and offers a brilliant opportunity for marketers to get closer to their customers."
Mike Klinkhammer, director of advertising sales EU at eBay
Strengthening consumer awareness and fueling interactive experiences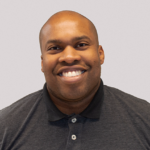 "We're pleased to see that the IAB's latest ad spend findings confirm and support our own experience across search, video and display. Despite murmurings of a decline in search spend due to an increasingly costly market, search now accounts for £3.7 billion of H1 digital spend. Moving forward, we expect to see more of the same, as advertisers flock to search thanks to its value as a pull marketing tool and its ability to strengthen consumer awareness and foster demand.
"It's also not surprising to see video formats up 27% to £1.32 billion. Looking ahead, the rise of video will continue to surge as big players like Facebook and Google try to innovate with formats with the aim of augmenting the traditional video viewing experience, driving more views and user engagement opportunities. We saw this recently with Facebook's latest Portal TV, set to launch soon, as well as Workplace's video chat development.
We're also seeing the shift in the platforms audiences use, with viewers switching from mobile devices to smart TV screens – fuelling the rising display ad spend and driving companies like YouTube to take steps into capturing traditional TV audiences. That search for more interactive experiences is also likely to feed into the world of display, and we'll no doubt continue to see digital advertisers move into TV and the Digital-Out-Of-Home space too."
Asher Gordon, Head of Biddable Media at Tug
Contextual understanding to become increasingly important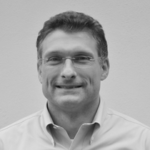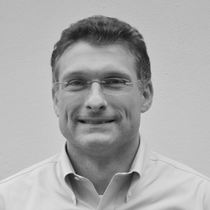 "As expected from the beginning of the year, Brexit uncertainties has created a cautious approach for brands towards marketing spending. The good news however is that spend within digital is on the rise, demonstrating its position as the core component of any marketing strategy.
"But moving forward, there will be some changes in digital spending following GDPR and browsers' new policies on 3rd party cookies. There is also a growing trend and attention to Brand Care and Brand Suitability – protecting each brand with personalised Brand Safety at industry / product level as a minimum without impacting publishers' inventory with irrelevant excessive filter-based keywords.
"As a result, contextual advertising in its most intelligent form, that is based on NLU (Natural Language Understanding) and the activation of 1st party data from publishers will be increasingly important for brands."
Giovanni Strocchi, CEO, ADmantX
Uncertainty reflective of turbulent landscape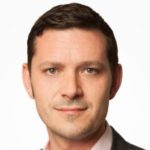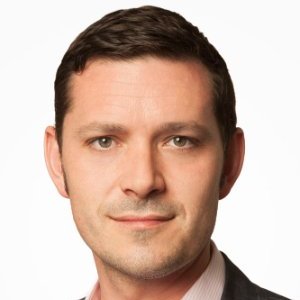 "The latest IPA Bellwether Report is reflective of a turbulent year where the UK has been in a constant state of uncertainty.
"With 31st October deadline looming the industry now needs a firm resolution and direction from the Government to empower brands and marketers with the directional confidence to keep spending.
"That said, it's positive to see that there is a continued shift towards digital marketing as well as data driven campaigns. This was also reflected in the IAB's report out earlier this week, revealing that UK digital ad spend grew by over £7bn during the first half of the year with video formats increasing by 27%. Indeed, research we recently carried out cited that 73% of CMOs interviewed believed digital advertising was important in contributing to their overall company revenues.
"There is still work to be done, of course, especially, as the industry faces challenges over the coming months. We will need to address regulatory and browser changes which will continue to bite around the use of third-party data and privacy concerns.
"Quality publishers, screen specific solutions and guaranteed outcomes will grow in importance as advertisers look to the value of context over scale at any price, whilst media owners are increasingly wanting ways to leverage their first-party audience data effectively.
"At the heart of 2020 change must be the consumer. For digital to continue to grow we have to ensure the user experience matches the technological capabilities we all have in our hands."
Justin Taylor, UK MD, Teads
New techniques having a positive impact on budgets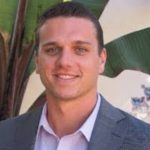 The report from IPA Bellwether shows a shift towards digital marketing remaining the top performer in the third quarter, with an increase of +11.1% of firms seeing budget growth. This reinforces how new tools, techniques and platforms that enable us to garner insights from the use of AI, are having a positive impact on boosting budgets. Data-driven campaigns also played their part in this move to cost efficient, high performing marketing spend and these combined with partnerships are the areas of growth this quarter
Alex Springer, VP, Sales and Solutions Architects, Impact
Need to embrace advanced analytical tools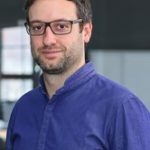 "Overall the IPA Bellwether report may appear negative, however we shouldn't overlook the small nugget of positivity, which suggests there is budget growth (+11.1%) in online marketing spend. It is great to see an advantageous shift towards digital marketing, with organisations redirecting their marketing budgets towards new data tools and investing in data driven marketing.
To drive successful and engaging marketing campaigns, marketers need to embrace advanced analytical tools, as well as artificial intelligence, to derive the best results from their data. The increased use of augmented analytics and intelligence platforms is helping marketers enhance their campaign success by using data to obtain real-time marketing insights, allowing for in-flight optimisation. Moving into the final quarter of the year I would expect to see increased investment in the online and digital marketing sectors, as marketers continue to comprehend data's true value and power. "
Alexander Igelsböck, CEO, Adverity
Budgets shifting towards directly measurable activities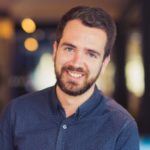 Whilst there is a feeling of uncertainty on the countdown to 31st October, this hasn't directly translated to a contraction of spend in digital marketing this year, and in particular our space of performance marketing. Brands have been keen to revalidate the performance of their digital spend, rather than remove it. Budgets have been tweaked and tailored towards activities that are directly measurable in the short-term.
More granular audience targeting is being further prioritised over market penetration. For many clients this has been taken a step further with an increased focus, not just on discussing the theory of data-driven marketing, but on creating tangible positive use cases before the end of the year.
Tom Wigley, Managing Partner, Performics UK
Engaging the connected consumer becoming evermore relevant for brands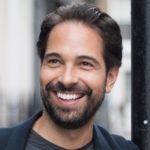 "Whilst total marketing budgets reduced slightly in Q3, almost two-thirds (64.1%) of marketers reported no change in overall advertising investment and budgets continued to shift from traditional to digital. Couple these findings with the IAB UK's half year Adspend update, which reports that total UK digital ad spend was up 13% year on year in the first six months of 2019, driven by display (video) and search and you have a more positive outlook for digital advertising."
"While the current economic and political climate may impact ad spend, brands understanding that mobile is now more than simply a device will be key to continued digital advertising growth. With increasing touchpoints, joining the dots between all digital platforms to engage the connected consumer will become evermore relevant for brands. Addressing the connected attribution issue will be key to sustaining consumer growth and the associated digital ad spend."
Christian Gladwell, Global CEO, M&C Saatchi Performance
Refocus strategies to audience targeting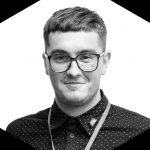 "Flatlining marketing spends due to the obvious political and economic uncertainty in the UK are certainly disappointing but not unexpected. This demonstrates that advertisers should focus their efforts on efficient ad formats, such as native, which help to produce better user engagement, results in less adblocking, and provides a valuable return on investment.
"Ahead of the predicted increase in growth for 2020, marketers should refocus their current advertising strategies to target audiences better through personalisation and monetisation. This will help to rebuild trust and confidence in consumer spending to achieve the best result possible for brands."
Nickolas Rekeda, CMO, MGID
More investment being driven to digital channels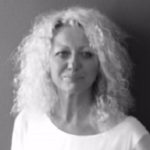 "The uncertainty around Brexit has understandably had a detrimental impact on the UK economy, with consumers delaying the purchase of bigger ticket items as a result. This is having an impact on some marketing budgets but if you take a closer look at the trend data, digital advertising continues to show growth.
Marketeers are also continuing to diversify budgets and are driving more investment into digital channels – this is because they are able to have a more personal one-to-one dialogue with the consumer at a much lower price point, so brands get more for less."
Lisa Menaldo, The Advisory Collective
Go where you will have the most impact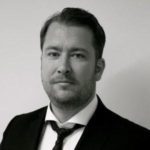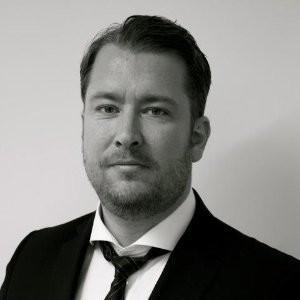 Not only has the economic and political uncertainty led to indecisiveness and hesitancy among UK businesses, we can expect to see disruption in operating models as trust and transparency issues have led to a lack of faith in our industry. GDPR and transparency is a massive influencer for marketers, and this has clearly had an impact as there has been a contraction in expenditure in total marketing budgets in Q3 as firms tighten the reins. It is imperative that brands stand adjacent to content that reflects their brand identity and is never damaging in any way to their brand. With this in mind, the message to marketers is clear – don't go everywhere; go where you will have the most impact.
Mattias Spetz, MD EMEA, Channel Factory
Rethink approaches to enable stronger business support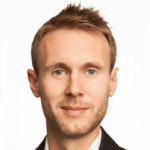 It may be disappointing to see that industry-wide financial prospects remain negative this quarter, but it's an expected, and totally understandable bi-product of an unformed post-Brexit future. Advertisers are living in a challenging environment of 'now and not yet' – toughing out the existing and continuously changing political and economic uncertainties.
However, as confidence in the UK economy is regained there's a somewhat brighter future for adspend prospects on the horizon – which is also a reflection of its value and importance to all UK businesses.
Rash budget cuts can often cause long-term damage, we need to remember that sales are overnight, but brands are built over time. So, it's important for companies to maintain momentum and spend money where it counts – both outcomes should be optimised to ensure they lead to the best chance of sustainable growth.
It's all about creating the biggest impact – and that means using customer insights and the data available to make smart choices when it comes to adspend. Not simply pouring all investment into one channel – i.e. digital – but thinking about the broader spectrum of media assets available and the audience they reach, from TV, to social, to Out-of-Home.
In addition, the continuing decline in forecast investment in market research is also understandable: it's just too difficult to articulate clearly enough what the question is. However, it should also be a wake-up call for market research practitioners to rethink approaches to enable stronger and more directional support to businesses in times of uncertainty.
Paul Hutchison, CEO, Wavemaker UK
Strong opportunity for collaboration and industry-wide innovation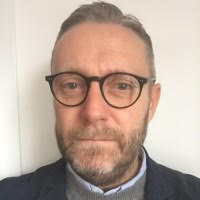 "The IPA Bellwether results reflect a natural element of uncertainty stemming from the current political and economic tensions at play in the UK. We actually see a strong opportunity for the market to focus on greater collaboration, and to use that as a springboard for industry-wide innovation. The past year has definitely seen a heavy increase in focus on transparency among budget holders which has had a knock-on effect impacting when and where those budgets are allocated."
"The digital advertising industry must provide both brands and publishers with integrated advertising solutions that ensure accountability throughout the purchase chain. This includes adoption of new neutral standards that support the handling of sensitive data whilst striking a healthy balance between delivering value and a better experience for the end consumer. Let's not forget that programmatic and digital offer great ROI so it's always a great place to invest during any downturn."
"If we build our approach like this, marketers will have added confidence to invest their budgets, safe in the knowledge that it is fully accountable to those above them while the market waits to see how the current mixed signals and uncertainty play out."
Philip Acton, UK Country Manager, Adform
TagsAdvertisingDisplayMarketerVideo