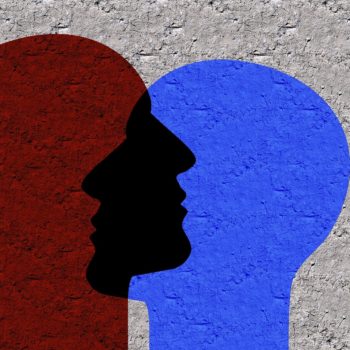 In this exclusive article for ExchangeWire, Mathieu Roche (pictured below), CEO and co-founder at ID5, writes on the importance of identity, the consolidation in cross-device solutions, and the importance of a persistent ID currency managed by a specialist provider.
Identity is the foundation of digital advertising: the ability to individualise consumers (or their devices), rather than treat them as a group, is what enables audience qualification and targeting, frequency capping, and performance attribution - all fundamental to the success of digital advertising over the past twenty years. It is much more than the latest industry buzzword, it's the infrastructure on top of which digital advertising works. But identity is far from being a uniform concept. As a matter of fact, there are three key dimensions to a strong digital advertising "identity graph": it must connect users' offline identity (i.e. via an email address, a phone number, or something similar) with their online identity; it must enable consistent identification of users across their devices; and it has to act as a "common currency" to facilitate trading between the various parties in the ecosystem (publishers, technology vendors, agencies and brands).
Offline-to-online identity
Customer onboarding has been the killer advertising application for Google and Facebook over the past five years. The ability to onboard (offline) customer data and use it to target online ads generated close to USD$28bn (£21.6bn) in advertising revenue for Facebook alone in 2018 (source: Index Exchange presentation). This illustrates the value of the offline-to-online link and explains the high level of competition we see in this area of the Identity market: publishers are investing in the space by encouraging users to register to access their content, and are building log-in alliances (NetID, Nonio, Passmedia); telco operators are leveraging their large consumer database and access to devices to build or partner with dedicated businesses in this area (Zeotap for instance); and specialised providers (Liveramp, LiveIntent, Signal etc.) are aggregating supply to automate and scale this process outside of the Walled Gardens.
Cross-device identity
In addition to connecting online and offline identities, brands also need to be able to reach consumers, regardless of the screens or devices they use to consume digital content and services on. There is, therefore, a cross-device or "people-based" dimension to identity, which relates to the ability to connect devices with each other. This area received tremendous levels of investment at the beginning of this decade. It has been a very competitive space over the past few years until consolidation happened - most specialised cross-device identity specialists (Adbrain, Tactads, Crosswise, Drawbridge, Tapad, Screen6, etc.) have now been acquired and rolled into bigger technology solutions (Tradedesk, Mediamath, Oracle, Linkedin, Telenor or SambaTV, respectively), making cross-device a mandatory feature of most marketing and advertising stacks.
Device-level identity
Cross-device and online-to-offline user identification rely on the ability to have a user identifier attached to a device. Device-level identity is the technical foundation enabling the "clever" work done on the two upper levels of identity. In a mobile app environment, operating systems (iOS and Android) provide advertising IDs that are unique (i.e. the same ID is available to all participants in the advertising value chain) and somewhat persistent (i.e. consistent over time). On the web, however, browsers don't offer that capability and ad tech platforms use third party cookies to store proprietary IDs on consumers' devices. These IDs are neither unique (each platform uses its own ID) nor persistent (their TTL is linked to third party cookies, which are more and more often disabled by browsers).
Device-level identity is merely an enabler of advanced identity resolution (i.e. cross-device and offline-to-online), but also of everything else that makes digital advertising interesting for brands (audience qualification and targeting, frequency capping, attribution). It isn't (and shouldn't be treated as) a competitive advantage by buy- or sell-side ad tech vendors. Every technology provider, publisher and brand suffer from the limitations of existing cookie-based device IDs. We need to accept that device-level identity is a currency that should be outsourced and managed by a specialised vendor (or a few specialised vendors). By doing so, identity can be standardised and strengthened (especially in terms of privacy compliance, fraud detection, and usage control) to become the stable foundation on top of which we can build a much better digital advertising industry for brands and publishers.
This is the area where ID5 has focused its effort. The launch of Universal ID via a Prebid integration in July, alongside the recent release of the Universal ID API to retrieve and use the ID outside of Prebid, are a decisive step in this direction. By making Universal ID available free of charge to every website in the world, via open-source tools, ID5 is democratising a common "device-level" identifier that will complement (and look to eventually replace) platform-specific IDs.