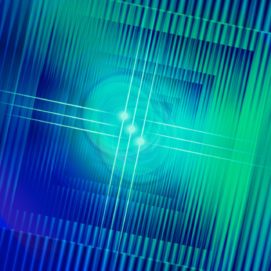 Writing exclusively for ExchangeWire, Matt Harty (pictured below), member of IAB SEA+India's regional board and senior vice president, APAC, The Trade Desk, discusses why the region is perfectly positioned to invest in advertising-supported connected TV (CTV) and over-the-top (OTT) services.
Streaming, or connected, TV is fast eclipsing linear TV in the region, and brands owe it to themselves to promptly follow the audience and shift their advertising spend to the new platform
To understand the expanding offering of TV in Southeast Asia, it's critical to first grasp that the nature of television consumption here is changing.
Independent research from GlobalWebIndex suggests that over the last few years, the amount of time spent watching broadcast TV in Southeast Asia has been steadily declining. An increasing share of time is now spent consuming TV content on streaming services.
Southeast Asian marketers need to philosophically rethink what "TV" means. It's no longer a device, but has evolved into a form of content. A TV show being watched on a mobile phone is still a TV show. We must reconsider the elements that make TV television. For instance, TV is premium; it is professionally created and it is long-form. If a given piece of content fulfils all these criteria, regardless of which device is consuming it, it should now be considered TV.
Today's consumers want to stream media. Understandably so, as the experience with streamed TV is so much better than that of terrestrial television. Research by AOL (Verizon Media) found that 71% of Southeast Asian consumers prefer watching streaming video. The amount of local content that is being consumed may also surprise some. One would imagine that with services like Netflix so top of mind, the bulk of streaming activity would be on major "must watch" TV shows like Stranger Things or HBO's Game of Thrones.
Is your advertising following audiences fast enough?
The upshot of these consumer shifts is that brands need to move faster. More specifically, advertisers need to shift money away from media that no longer attracts the audience they used to. The obvious parallel is with newspapers. In Southeast Asia, advertisers took ages to move money away from the printed word – in fact, long after the audiences had shifted online. In the Philippines, over 92 percent of internet users are already streaming content, according to eMarketer. Brands must not repeat this lag as the audience shifts from terrestrial TV to streaming television.
Asia − with the exception of China − has not had a great track record in moving money to correspond with consumer behaviour. It's my hope that the current movement into connected TV and OTT gives Southeast Asia the opportunity to catch up with the world's leading markets in terms of the way brands invest.
There is no reason for brands to eschew streaming TV, which has the important controls, targeting and accuracy that come with digital media buying. Combining the ability to make an emotional connection with the rich communication capabilities of TV represents a compelling picture for the future of advertising.
Pay heed to China
Streaming TV in the region will likely evolve differently from the US market.
The US market has a unique appetite to pay for television – it's the norm for American households to have pay-television. In Asia, meanwhile, we have struggled to get a third of households to shell out for TV.
The US market for connected TV and OTT TV is largely a subscriber model, with the bulk of streaming revenue for US TV companies being derived from subscriber payments. In Southeast Asia, however, advertising is the main contributor to TV companies' revenue. The other thing that separates the US and Asia is that most of the streaming activity in the former takes place on TVs. In Asia, streaming activity largely happens on smartphones. This is also an area where Southeast Asia is starting to mirror China.
The US has around 10 major media markets. China and Southeast Asia both have over 60 major media markets. Both China and Southeast Asia need to handle widespread fragmentation, and both are advertising markets rather than subscriber markets. Thus Southeast Asia, in several ways, is more like China than the US, and would do well to take some cues from the former.
Impressively, China has managed to scale media investment to match the growing consumption of digital channels, including TV. China has done a magnificent job in consistently right-sizing media investment to the opportunities in the market. SEA can emulate that and succeed too.
As an industry, it is incumbent upon us all to align ourselves with this seismic change in consumer behavior. We need to move in the direction of this rapid growth of a new and improved advertising medium. Streaming TV is happening, and it will happen here in Southeast Asia too. Advertisers must adjust their planning to accommodate now.