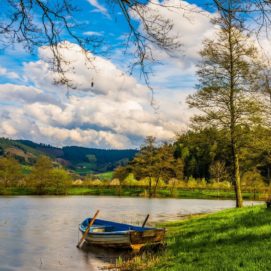 As we enter 2020, ExchangeWire speaks to Reprise to discuss their predictions for the digital landscape for the year ahead.
The future of 5G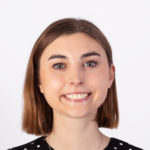 A key technology for 2020 is the much-anticipated 5G network, which will be particularly impactful on the Internet of Things and consumer-facing technology. Promises of connection speeds at least 20 times quicker than 4G, reduced latency and the ability to connect more devices will mean a shift to a more mobile, more connected world.
Coupled with advances in AI, this more connected world will lead to innovations such as machine-to –machine marketing, human-like smart speakers, realistic AR and hyper-personalised advertising. However, this shiny new world of connectivity and personalisation will require an abundance of data and, given recent events around privacy, consumers are likely to be sceptical. Not to mention the sky-high wall of rules and regulations set in place by GDPR that companies will have to overcome.
There is no doubting that 5G will provide many exciting opportunities. It is a key enabler for new technologies, experiences and ways of communicating.
Rachel Mulcahy
Influencer measurement & transparency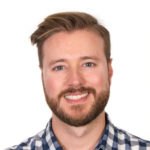 We expect to see greater scrutiny of Influencer Measurement to make this increasingly popular channel more accountable. Now featuring on most marketing plans, CMOs are questioning exactly what the Return on Investment is – and they are demanding a consistent approach to evaluating campaigns that complements both brand and channel performance measurement naturally, while spanning multiple social platforms that prioritise various metrics. Establishing clear performance benchmarks are also of importance in determining the channel's success.
In addition to greater scrutiny of its performance and results, the channel has also undergone a shift in regard to audience verification and transparency. Practices such as engagement and audience purchasing have led to a welcome change in brands insisting on data supported proof of demographics and authenticity to sit alongside the influencer's creative affinity to the brand.
Taking necessary steps to appraise an influencer's audience and engagement metrics prior to working with them on an activation can only lead to increased accuracy and clearer demonstration of value at reporting stage. From an influencer perspective, this transparency builds trust in the channel and highlights the real worth of their audience.
Correct ad disclosure is another key talking point for the influencer-marketing channel. With the ASA reporting that only 26% of consumers know what an ad is currently, it is highly likely that investment in this channel will only continue to increase if brands and influencers become more transparent in declaring what is an ad. Disclosure guidelines are ever-evolving, with the advent of new social platforms and sector specific requirements shaping best practice.
Andy Fairclough
Context has gone full circle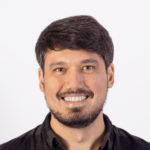 Traditionally speaking, contextual relevance has always been important for clients, whether it's to do with being in the right programming environment on TV or next to a relevant article in one of the broadsheets, it's something that has been on the consideration list for years. Similarly for digital pre- programmatic days, buying a high impact takeover with a high quality publisher or a premium network buy across a vetted list of titles. As technology evolved and data became more sophisticated, the focus moved from contextual to highly targeted and personalised advertising, reaching specific audiences based on inferred intent to purchase or behavioural patterns, instead of being centred on the environment in which an ad appears.
However, in light of tighter data-privacy regulations and anti-tracking changes in browsers, companies are starting to look at ways to innovate in the contextual space beyond the individual site and page information or categories on site. Thanks to the progression of machine learning, it's possible to pick up on more acute signals based on individual words, tone and images on a page. Therefore, we're going to see sophisticated contextual targeting methods scale next year as publishers evolve their offerings and brands increase their spending.
Jason Gossett
Budget redistribution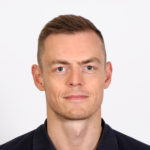 Spend will continue to grow on relatively new eRetail platforms, primarily Amazon and Criteo, which will result in a redistribution of budget across both paid and non-paid channels. Brands operating in the retail space will therefore need to consider media spend more carefully to ensure it is allocated to the most efficient channel in terms of ROI, and also fully understand the impact this has on a consumer's journey to purchase.
Aaron Kempen
Brands look beyond the click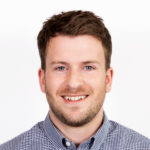 For years, brands have been wedded to the instant gratification of paid digital channels, with less thought as to the post-click consumer journey. This is reflected in their digital budgets with millions spent driving traffic to websites and other platforms, and only a fraction invested in what happens next. A landing page is a means to an end. Post-click engagement metrics are monitored, but hung on traffic quality alone. It's a one-way street.
With the rise of ecommerce, Amazon and digitally-native DTC brands, traditional brands have begun to restructure with the realisation that the discerning modern-day consumer cannot be bought, and must be earned. Expect brands to shift budget into providing better experiences and more useful content that answers consumers' questions early in the path to purchase, and in user experience and conversion rate optimisation to lock them in thereafter.
Charlie Davison
Reviews: Quality over quantity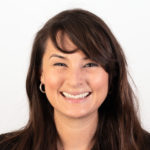 In an age of fake reviews, we anticipate significant changes in criteria in order to qualify a review. Minimum character counts in text fields for reviews on products, locations, and services across most platforms will likely be adopted.
Going a step further, reviews will no longer have the ability to just be a star rating and will have at least several coherent sentences reviewing the item/business/service in question. We expect qualifying actions will also have more weighting (like photos of the product/location) and be deemed an authentic user. Overall, this will likely lead to fewer reviews, but increase the more qualified ones across the board.
Alexandra Yanik
Direct to consumer is what matters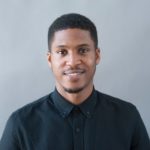 Nike has left Amazon. Disney has left Netflix. For brands that matter, direct-to-consumer (DTC) is the channel that matters in 2020.
To be a truly customer centric brands, you must understand your customers. This means building direct relationships with customers, often transactional, and having data on customer behaviour, that often existed trapped behind walled gardens of traditional retailers through to the Facebook's, Google's, and Amazon's of the world.
Building this new muscle means building new skills, and new capabilities to deliver D2C experiences that compete with the best-of-the-internet, alongside media that is intrinsically tied to the product, service & destination, moving beyond silos to a truly connected customer experience.
Remy Brooks
TagsContextDTCMobileSocial Media