Fox to Buy Tubi TV; S4 Capital Sees Strong Organic Growth
by Mathew Broughton on 20th Mar 2020 in News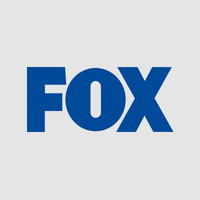 In this weekly segment, ExchangeWire sums up key industry updates on ad tech from around the European region – in this edition: Fox to buy Tubi TV; S4 Capital sees strong organic growth; AnyMind Group acquires POKKT Mobile Ads; PubMatic releases Audience Encore; and Dentsu Data Labs & Adverty reveal mobile users prefer non-intrusive in-game ads.
Fox to buy Tubi TV
Fox has reached an agreement to purchase Tubi TV for USD$440m in cash. To help pay for the acquisition, the company has chosen to sell its 5% stake in the Roku streaming platform. The media giant says that by selling its stake in Roku, it's "essentially exchanging a passively held minority investment for full ownership and control of a leadership position in the free ad-supported streaming market."
Tubi TV will now operate as an independent Fox subsidiary. Fox says it doesn't have plans to offer original content through the service, which is known for streaming movies and TV series reruns to begin with. Instead, it will evaluate opportunities "in a cost-effective manner by leveraging [its] expertise in national and local news and sports programming." It will also use the service to provide ad partners the chance to reach more audiences, particularly younger ones, based on Tubi's userbase.
Fox is but the latest media giant to snap up an ad-supported streaming platform to add onto its main business. Last year, Viacom purchased streaming startup Pluto TV. Comcast also acquired Xumo in late February.
S4 Capital sees strong organic growth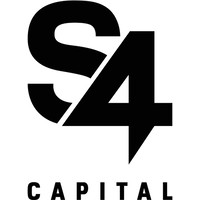 Reporting its first full-year results late yesterday, S4 Capital said revenue grew from £54.8m in 2018 to £215.1m in 2019, and grew 41% on a like-for-like basis. Gross profit rose from £37.2m to £171.3m. The company reported an operating loss of £3.8m, citing £35m in acquisition expenses and amortisation and share-based compensation.
"Our first full financial year was outstandingly successful," Sorrell said in a release. "We grew our top line and bottom line at industry leading rates. … We have achieved brand awareness and brand trial. We now have to demonstrate that we can achieve significant client conversion at scale, both with existing and new clients."
The company also reported a good start to 2020, with January gross profit up over 30%. "We have not seen a material impact from coronavirus as yet and will update the market appropriately," Sorrell added.
AnyMind Group acquires POKKT Mobile Ads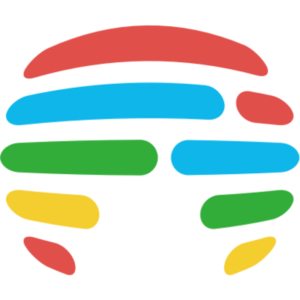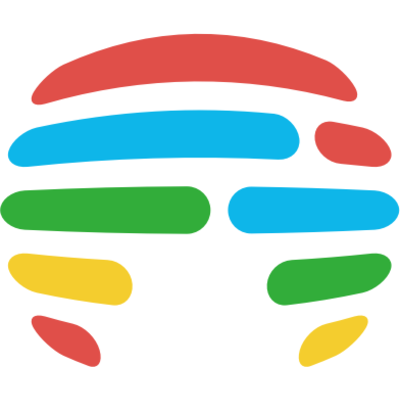 AnyMind Group, a company in the marketing technology, entertainment technology and HR technology spaces, has today announced the full acquisition of India-based mobile video advertising platform, POKKT Mobile Ads (POKKT).
POKKT was founded in 2012 in India, and expanded into Southeast Asia and the Middle East. POKKT Mobile Ads is the leading in-app smartphone ad platform that is integrated with over 1000 app publishers. Reaching over 500 million monthly active users, POKKT's key offerings include in-app video ads, rich media innovations and app performance marketing. In addition, POKKT has built strong data and machine learning capabilities that help its over 200 advertising partners to target their audiences effectively.
On the acquisition, Kosuke Sogo, CEO and co-founder of AnyMind Group said: "There is a strong and immediate synergy between both companies, including product and offering fit, geographies covered and management teams. Both advertisers and publishers across Asia and globally can only benefit from this deal taking place, as we look to scale our combined offerings and open up new value for our customers."
Rohit Sharma, CEO and co-founder of POKKT said: "AnyMind Group has built a highly scalable and sustainable business in Asia in such a short span of time. We are extremely excited to be part of Anymind Group and cross-leverage tremendous synergies in markets, products and skill-sets. We are very confident that the merged entity will create much larger business growth for AnyMind Group."
PubMatic releases Audience Encore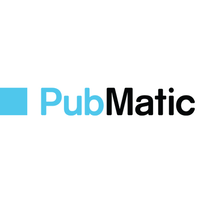 Premium digital technology company PubMatic, today announced the launch of Audience Encore, a new solution that significantly changes the way publishers monetise audience data. PubMatic is the first SSP to allow publishers to activate both data and inventory across major programmatic channels including desktop, video and mobile.
Buyers and sellers transact via deal IDs, creating an efficient and secure process that offers more control and monetisation potential for publishers and data companies across the platform, without data leakage. Partners including National CineMedia (NCM), the largest cinema advertising network in the US, Investing Channel, Audigent, H Code, and Lotame have already signed on to use Audience Encore.
"We're excited to better serve our financial services partners with access to our audience of 25 million retail investors and financial professionals. Audience Encore has allowed us to extend this value at scale via our InvestorMatch program, in a privacy safe way that will allow us to create many new revenue streams to grow our business" said Matt Kelly, VP of Advertising at Investing Channel.
PubMatic's Audience Encore delivers more control for publishers and data companies over their audience segments by offering granular control of permissions and pricing in a safe environment. Publishers and data companies also gain the opportunity to activate their data across the entire platform. This mutually beneficial innovation increases efficiency in the market, and sets the course for better monetisation of first, second, and third party data for the companies that have largely been overlooked in the ecosystem.
Dentsu Data Labs & Adverty reveal mobile users prefer non-intrusive in-game ads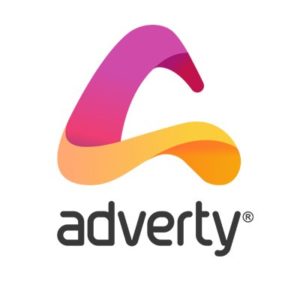 Display advertising placed in natural contexts within games are the favoured ad format among mobile users, according to new research carried out by Dentsu Data Labs and Adverty, a leading in-game ad platform for advertisers, agencies and developers.
Fifty percent of the participants who were presented with a series of adverts in different online environments said that ads which blended seamlessly into the gameplay experience were the type they would prefer to see – compared to 30% favourability for a banner ad on a news website.
Of those who participated in the study, 84% were aware they had seen ads within the game, while 78% of those seeing the ad were able to recall the brand they had seen.
Almost two-thirds said the ad placement had had no negative impact on their gaming experience, while 17% judged it to have had a positive effect, compared to 13% for the web banner ad.
The research also gives an insight into the habit-forming nature of mobile gaming; among those who play games on their phone, 68% report playing daily or more often.
Advertising will continue to underpin this mobile gaming boom, judging by the attitudes of the 301 gamers involved in the study. Only 9% of people report a willingness to pay for games in order to avoid ads, while 43% are willing to watch advertising in exchange for free gaming.
Niklas Bakos, CEO and Founder of Adverty, said: "It is clear from this research that ad-funded mobile gaming is only growing as a form of entertainment, and it is up to us to find the ad formats that work best for gamers and brands. We are not surprised by the positive reaction to advertising in natural contexts within games, and we think brands will be extremely interested to note the strong ad recall among gamers in this instance. In-game advertising offers a remarkable opportunity for brands to reach consumers at a highly engaged moment, which is why many are now starting to prioritise games and esports as the media channel for the future."
Also in the news
– PubNative registers CMP in IAB Europe's Transparency and Consent Framework
– Channel Factory launches office in Munich to drive growth in DACH region
– Picnic Media continues rapid expansion with two senior hires
– bet365 backs White Bullet for renewed ad protection partnership