COVID-19 Sees Publisher Revenue Guarantees Falter; Google Unflinching in Cookie Termination Plan
by Grace Dillon on 30th Mar 2020 in News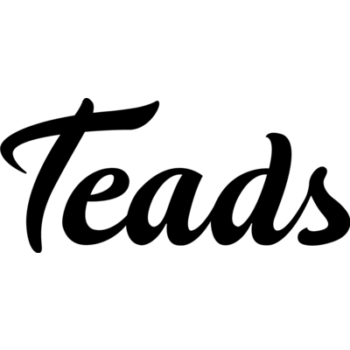 In today's ExchangeWire news digest: COVID-19's impact on the economy sees revenue guarantees to advertisers fall; Google has made clear that it won't postpone killing off third-party cookies; and ANA announces a new Coronavirus Coalition to help marketers deal with the ongoing crisis.
COVID-19 sees publisher revenue guarantees falter
Third-party revenue generating platforms for ad publishers have begun altering their payment processes. Altice-owned Teads and ad tech company GumGum Inc have sought changes to their payment arrangements with clients, with Teads invoking force majeure on contractual arrangements and GumGum proposing extended payment terms. Both companies have also warned clients that earlier revenue guarantees are now unlikely to come to fruition.
The quiet curbing of payment terms comes in response to the economic impact of the ongoing coronavirus outbreak: with lockdown measures confining hoards of the global population to their homes, economic activity is expected to plummet during Q2, leading advertisers to reevaluate their spending plans. Whilst the scramble to stay informed about the pandemic has seen a surge in online traffic, keyword blocking by ad verification companies has meant that publishers haven't been able to profit from this increase in activity. 
As a result, some publishers have looked to financial solutions firms to provide them with much-needed liquidity: Silverblade partners is just one such outfit which has reported a huge rise in the number of media buyers, ad tech companies and publishers getting in touch in the last few weeks.
Google unflinching in cookie termination plan
An email from a Google product manager has revealed that it has no intention of delaying plans to block third-party cookies. The email, which was a response to a letter from the World Wide Web Consortium's (W3C) Improving Web Advertising Bureau, came from Google product manager Marshall Vale on Thursday; it stated that "a discussion around adjusting timelines is premature".
The Bureau had written to the search engine titan with plans to formally ask it to push back removing third-party cookies from its Chrome browser to help advertisers struggling against the economic downturn triggered by the coronavirus. The topic had been highlighted for discussion at the group's latest meeting, also last Thursday. However, Vale's response makes it clear that, for the time being, Google's plan to banish the long-used advertising technology by 2022 will remain in place. The product manager did assert that the company would "revisit this topic as the situation evolves".
ANA announces coronavirus coalition

The Association of National Advertisers (ANA) announced on Friday that it has created a Coronavirus Coalition to support the Marketing industry throughout the ongoing coronavirus outbreak. 
The group, named ANA's Global CMO Leadership Coalition on COVID-19, consists of some of the world's leading CMOs, taken from the Global CMO Growth Council established by the ANA. Members include a cross-industry partnership between CMOs and industry partners, with representatives from the US, UK, Switzerland, France, and China attending the virtual launch meeting last Monday.
The coalition expects its membership to grow and its aims to change as the covid crisis evolves. It has, however, set three immediate goals: 
Identify the pressing issues that need to be addressed immediately to help CMOs make better decisions managing the crisis and find out what CMOs can do collaboratively to benefit the entire marketing community.

Aggregate collective experiences and activities into a practical framework to help CMOs around the world during and after the crisis.

Identify the most trusted, reliable and relevant sources of information that CMOs can turn to for help in planning current and future activities.
Ad BlockingAd SpendAd VerificationGooglePublisher