Intention and Precision to Reach Audiences: Q&A With Jed Hartman, Channel Factory
by ExchangeWire on 7th Apr 2020 in News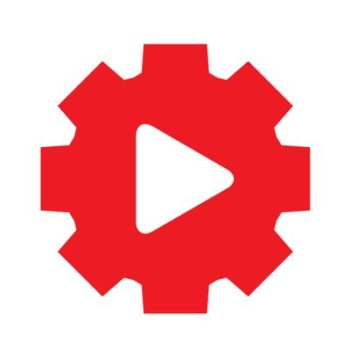 Chief commercial & strategy officer at Channel Factory, Jed Hartman (pictured below), speaks exclusively to ExchangeWire about GroupM's recent Consumer Trust in Digital Marketing survey, emerging ad platforms, and advertising in the age of Corona.
GroupM's survey found that most consumers still prefer TV ads over advertisements on other mediums. What do you think brands need to do to make audiences more receptive to non-TV advertising?
TV ads have an inherent advantage as even with time and place shifting, consumers watch many 30 second spots in their entirety allowing the ad story to unfold from beginning to end. In addition, the overwhelming strategy for creating digital video ads has been taking the original 30-second TV spot and curating it down into a shorter 6 or 15 second format. So the system's a little rigged against digital, but that is where the eyeballs clearly are, so we need to get it right. Video ads need to be created where the first 6 seconds is completely self sufficient and doesn't require the next 6, 9, 24 seconds, etc. to impact marketing funnel flow: every few seconds must bring marketing value on its own.
Contextual alignment is also far more essential on digital. If a consumer is watching a 2 minute or shorter video, a contextual aligned ad creates a total content package that makes sense and is far more likely to engage and impact. There is countless research that proves this out.
Consumers welcome contextually aligned ads and they are far more likely to create brand lift and ultimately outcomes. Continuing to accelerate the above strategies and tactics will further increase the performance in the single most important medium in the world - digital video.
With Safari no longer supporting third-party cookies, and Chrome to follow suit, what can brands do to home in on their target audiences?
No doubt people will find new ways to solve intent signals in the open web, and there will be attempted workarounds with other types of identification and fingerprinting. While some might have short term success, using content as a proxy for audience will continue to grow in dominance - and content targeting is not creepy! It doesn't mean other forms of 1st or 2nd party targeting is not used, but a shoe ad in a fashion article is far more acceptable and effective for a consumer than shoe ads chasing you around the web because you bought them last week! Consumers have clearly spoken and the ecosystem is following suit.
Platforms like YouTube and Google do provide interest-based and custom-intent signals from the search side of their business which can be used alongside contextual alignment to add to the relevance of the ad experiences for the consumer while staying unintrusive. In head to head tests we've run of contextual vs. audience targeting, we've seen contextual targeting drive up to 8X more conversions and approximately 50% CPC decreases. Contextual works better and has the added benefit of built-in brand suitability while driving outcomes and creating added value.
Are there any emerging platforms that you believe are predisposed to effective advertising or any that are inherently risky for brands to use?
Just follow the eyeballs and time spent. With any platform that's gathering an engaged audience, advertisers always find smart ways to inject ads. TikTok is an interesting example - it's highly personal, and has characteristics of YouTube, SnapChat and Instagram, plus its own characteristics that make it both engaging and scalable. But with those qualities also come inherent challenges.
Right now, TikTok is very much dominated by the "amateur" creator as there is a very low bar of entry fuelling a ton of impulsive, viral content. Combine this with the serendipitous discovery method and clearly advertisers should be mindful. Platforms such as YouTube, on the other hand, have sophisticated compensation mechanisms, a higher bar set for scaling with more rigorous policies around conduct, as well as different discovery methods.
GroupM's survey briefly mentioned the advertising potential created by the rise of nano- and micro- influencers. What do you believe are the biggest risks and biggest pay-offs of this new avenue for brands?
Smaller, emerging influencers are fantastic as they command highly potent, often niche followers. At the early stage of a creator's brand growth, the content can be more raw, and more authentic. At the same time, however, those nano-influencers might still be refining their content strategy. This means both that their audience make-up is still unclear and also that there are dangers of them generating content which isn't suitable for brands. Moreover, it's also important for brands to be mindful of factually inaccurate or misleading content that creators with smaller audiences might generate, as with a lower audience size can come decreased accountability.
The survey also found that 64% of consumers develop a negative view of a brand when its ads appear next to inappropriate content. Do you think brands are doing enough to ensure that their ads aren't appearing alongside such content, and what role does ad tech play in this?
Some brands are doing really well, but there are many who are still taking the approach of simply hoping that ads targeted with simple demographic, device and behavioural parameters land in the right contextual environment. In a world where a platform can have upwards of 20-50 million self-editing creators pumping out content at the rate of 500hrs/minute (as we see on YouTube), and with brands being so unique in their product, service and message, appearing against the right content for the brand is key. As consumers have clearly stated through GroupM's survey and others, enhanced contextual alignment is not just about avoiding the bad stuff, it is about delivering enhanced outcomes for brands. Hard stop.
Ad tech players are getting more sophisticated in their use of content signals, contextual content curation and brand suitability filters to guarantee more control and transparency for the advertiser. Those controls are essential both to brand building and brand performance.
The coronavirus pandemic has had an undeniable impact on the advertising industry. How has the outbreak affected ideas of appropriate advertising and what long-term impact do you think it will have?
I'm 51. I was an ad sales manager post-911, worked for a global publisher during the Great Recession, and my wife lived through Katrina in New Orleans. Many people have seen far more than I have, but those experiences give me a little perspective.
So with that said, I think in the short term there's going to be a significant impact. Sales channels for products and services have been deeply affected. Some positively, others negatively. Ultimately the creative message brands go out with has to be tailored, and the choice of medium needs to adjust to follow the consumer's changed habits and the prevailing mood.
For example, in the survey we referred to earlier, we're seeing 80% of consumers flocking to YouTube for mood-boosting content. They're asking brands to meet them where they are, contextually and emotionally. Brands will need to heed that call for greater intentionality in their advertising and respond with more precision in their content targeting and brand suitability strategies. In terms of alignment with or avoidance of content relating to the current crisis, that's up to the individual brand and what's best for them and their image.
Content has surged as the public searches for new information about the outbreak, but blacklisting and keyword blocking by advertisers has meant that publishers are losing revenue. What are your thoughts on advertisers' decision to pull ads from COVID-19 related content?
As someone who has spent the last 20 years in news and business, I believe that serious content can be quite effective for many marketers. I agree with John Montgomery's comments during a recent live stream event with the IAB about brand safety and the pandemic: news is "a reach and a quality vehicle".
What we're seeing from our clients is that brand image needs to find its own appropriate content alignment and not everything is right for everyone. We are finding that there are varying approaches from our clients to brand suitability for coronavirus related content. Some of our clients are fine with appearing next to this type of content - in fact some advertisers actively seek it out. However, for some brands it is the right approach to avoid it. We see from our myriad clients that it is not a one size fits all strategy for topical news content, and thus a nuanced approach that takes brand suitability into consideration is best.
One thing I will say, is that while there are some publisher opportunities being closed down by coronavirus blacklisting, we are seeing a surge in creators generating uplifting content and consumers flocking to places like YouTube for videos that boost their morale. In a survey we just released, Content Consumption and Consumer Sentiment Amid The Coronavirus Pandemic, 80% of US respondents and 89% of UK respondents are headed to YouTube to improve their mood. Celebrities like Dolly Parton and John Krasinksi are creating content wholly dedicated to positive and uplifting content. The world is going through massive change and extreme stress right now - and while some doors are being closed, many others are being opened for content alignment that very well might sit within an advertiser's DNA.
Ad BlockingCustomer ExperienceDigital MarketingTargetingVideo