EU Unveils Plans to Crack Down on GAFA; US Considers Banning Chinese Apps
by Grace Dillon on 10th Jul 2020 in News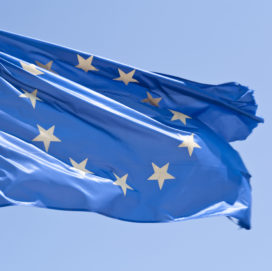 In this weekly segment, ExchangeWire sums up key industry updates on ad tech from around the globe. In this edition: the EU's Margrethe Vestager announces plans to tackle GAFA; the US threatens to ban TikTok and other Chinese tech firms; Instagram begins trialling TikTok-challenger Reels in India; and tech firms announce they will stop sharing data with the Hong Kong government in the wake of strict police reforms.
After years of friction between US tech powerhouses and the European Union, the international authority has announced that it is taking action. The EU's chief of digital-policy and antitrust, Margrethe Vestager, revealed a detailed plan for how the bloc intends to put an end to the alleged misbehaviour of some of the world's biggest tech firms.
The announcement marks a concerted effort by the EU to put a stop to the alleged anticompetitive behaviour of these firms, which has seen them develop a stranglehold over the digital landscape.
The new rules will see safeguards implemented to prevent tech behemoths from avoiding having to pay their share of taxes. A senior EU official also revealed that the plan includes proposed action to force tech firms to accept greater accountability when it comes to the posting and sharing of illegal content.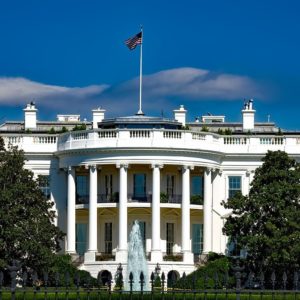 US Secretary of State Mike Pompeo has indicated that the country may decide to ban Chinese social media apps. Speaking to Fox news earlier this week, Pompeo indicated that China-based social media apps may be next after Huawei was barred from the country for being "a danger to American national security".
The comment comes amidst growing tension between the two nations – the US has been criticised for meddling with China's international business, with some pointing the finger at the Trump administration for the UK's decision to drop Huawei from its plans for a 5G network.
Now the attention has been turned to apps, with mega-success TikTok amongst those in the firing line. Owned by Beijing-based tech firm ByteDance, TikTok has acquired hundreds of millions of users around the world. The app gave rise to a new breed of social media influencers and rapidly became fertile soil for advertisers. However, this could all come crashing down if the Trump administration follows through on Pompeo's threats.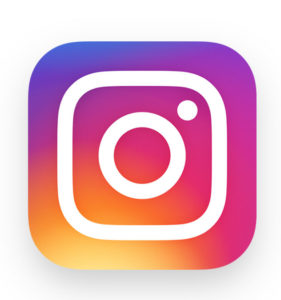 Instagram has set its sights on stepping into the sizeable shoes left in India by TikTok. The ByteDance-owned video app had captured the phones of over 200 million Indians until last week, when it was banned, alongside a plethora of other Chinese apps, by the country's government. Now, Instagram has unveiled that it plans to roll out its challenger offering, Reels, very shortly.
The Reels feature will allow users to film videos of up to 15 seconds, with a soundtrack of music or another audio clip. The Reels feature is already being tested in Brazil, France, and Germany, with India becoming the next market where the new video feature will be trialled.
Whilst the Facebook-owned platform denies it's bringing Reels to India in response to TikTok's barring, it's certainly an optimal time to do it: as head of Facebook India Ajit Mohan noted, a third of all social media posts in India take the form of videos. With a an already significant user-base in India, Reels could bolster Instagram's standing in a market craving a new video offering.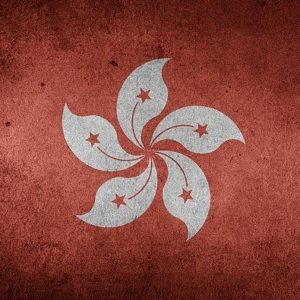 Some of the world's largest tech companies have announced that they will cease to comply with the Hong Kong government's requests for user data. The move follows a new law which grants police the power to force the removal of any electronic messages deemed a threat to national security. The penalties for non-compliance include a fine of HKD $100,000 (£10,201) and a year in prison.
Telegram, Facebook, Twitter, Microsoft, and Google have already declared their plans to stop supplying the Hong Kong government with information about their users. Social media platform TikTok, which has had a turbulent few weeks, will also disappear from the country's app stores.
At present, Apple is the only large US tech firm not to have announced any intention to stop complying with state authorities. This is likely due to the fact that neighbouring Mainland China is a large manufacturing base for the tech firm, and provides a significant amount of business. However, the Trump Administration's latest machinations on the US's relationship with China make it unlikely that Apple's silent stance will last.
Also in the news
– Meet Magnite, the Largest Independent Omnichannel Sell-Side Platform in the World
– Imagen's Jay Richards on the Facebook Boycott, DTC Profitability, and a Potential Ban of TikTok in the US
– Permutive Raises $18.5 Million Series B Funding to Help Publishers Harness Their Data
– The MadTech Webcast: Privacy Trends in Media and Publishing
– GumGum and IRIS.TV Introduce Contextual Targeting Solution with Image Recognition for Video
TagsAppsChinaDataIndiaRegulation