Google Acquires Fitbit; FTC Called on to Investigate Prime Cancellation Practices
by ExchangeWire PressBox on 18th Jan 2021 in News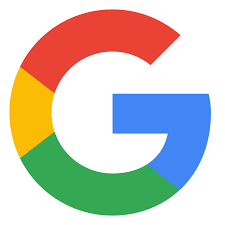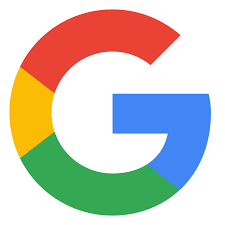 In today's ExchangeWire news digest: Google announces that it has successfully acquired Fitbit; a coalition of consumer advocacy groups calls on the FTC to investigate Amazon's Prime for anti-cancellation tactics; and content recommendation "chum boxes" are as guilty of spreading fake news as outgoing president Trump, according to Josh Sternberg.
Google takes ownership of Fitbit
Google has successfully acquired wearable health tech manufacturer Fitbit. Announced last Thursday (14th January), the move comes despite widespread concerns about Google's intentions for Fitbit's user data, with some critics urging regulators to put the brakes on the deal.
In a press release, Google senior vice president of device and services, Rick Osterloh, was keen to assuage fears regarding how the search giant plans to handle Fitbit's treasure trove of fitness information. Osterloh asserted that the "deal has always been about devices, not data, and we've been clear since the beginning that we will protect Fitbit users' privacy."
Osterloh went on to state that Google had "worked with global regulators on an approach which safeguards consumers' privacy, expectations, including a series of binding commitments that confirm Fitbit users' health and wellness data won't be used for Google ads and this data will be separated from other Google ads data."
The statement suggests that the Alphabet Inc. subsidiary will deliver on the assurances it made to the EU, which launched an investigation into the then prospective acquisition last August. Google responded to the probe by promising that it would silo Fitbit data away from other data channels, and would make Fitbit users' data accessible to third-parties, on the condition of user consent, via APIs.
FTC called to investigate Prime for cancellation delay tactics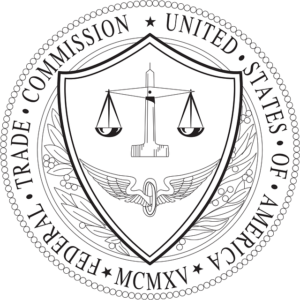 The Federal Trade Commission (FTC) has been urged to investigate Amazon over allegations that the company uses "dark patterns" to hinder consumers' ability to cancel their Prime subscriptions.
In a letter penned by 7 consumer advocacy groups and delivered to the US watchdog last Thursday (14th January), the ecommerce giant is accused of mirroring Prime's subscription model on a "'roach motel', where getting in is almost effortless but escape is an ordeal".
The letter follows the publication of a report from the Norwegian Consumer Council, which asserts that customers "are faced with a large number of hurdles, including complicated navigation menus, skewed wording, confusing choices, and repeated nudging" when they try to cancel their Prime subscription.
The report also notes that consumers looking to leave Prime currently have to scroll through a list of the benefits they will give up upon ending their subscription, and can instantly reinstate their account with the click of a button after successfully unsubscribing.
The collective of advocacy groups, which includes Centre for Digital Democracy, Consumer Federation of America, and Public Citizen, is now urging the FTC to examine whether these practices are deceptive, and whether they violate the Can-Spam Act and Restore Online Shoppers' Confidence Act.
"Digital deception should not be a viable business model, and the FTC has a responsibility to curb unfair or deceptive practices deployed to subvert and confuse consumers who intend to terminate an online service," reads part of the letter.
'Chum boxes' as dangerous as social media platforms when it comes to fake news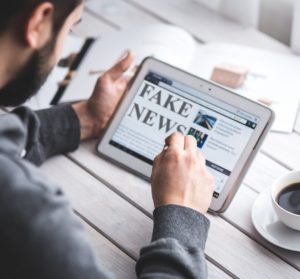 'Chum boxes' – the collection of promoted or suggested articles placed at the bottom of news web pages – are as responsible for the spread of misinformation as lame-duck president Donald Trump was before being banned from social media.
That's according to Vice writer Josh Sternberg, who says that these articles should be recognised for what they are – advertisements – and that readers should be aware that those responsible for these ads (that is, content recommendation companies like Taboola and Outbrain) will seek to generate as much engagement as possible, and may excuse the use of tactics such as exaggeration, controversy, and clickbait in order to do so.
Sternberg warns that this approach can perpetuate fake news and misinformation, a phenomenon which has become increasingly prevalent over the past few years and has had a visibly detrimental impact on democracy, civil stability, and individuals' wellbeing across the globe. Sternberg cites one such ad, which ran on the Metro website with the title "Scientists develop nasal spray that decreases the risk of infection by 78 percent" as evidence for his concerns.
"[T]hey are actively disincentivized from policing their publisher network because turning off publishers will hinder their ability to cookie as many users as possible AND since they charge based on clicks, it is in their best interest for their 'recommended content' to be as click-baity and divisive as possible," explains CEO of digital media firm Valor Digital David Nuremberg.
AcquisitionAdvertisingAmazonDataGoogle