WPP Win Early Access to TikTok Ad Services; Bezos Steps Down as Amazon Sales Exceed $100bn
by Grace Dillon on 3rd Feb 2021 in News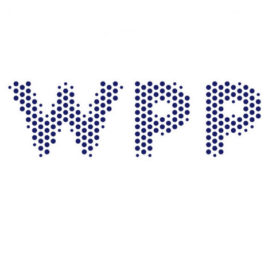 In today's ExchangeWire news digest: WPP and TikTok reach a deal to give the agency early access to new advertising features; Amazon's Jeff Bezos will step down as CEO as the ecommerce giant reports quarterly sales of over USD $100bn for the first time ever; and West Virginia-based HD Media files a lawsuit against Google and Facebook for allegedly colluding to rig the the online advertising business.
WPP signs advertising partnership with TikTok
Holding's giant WPP has reached a deal to gain early access to TikTok's new ad services. The agreement will allow the agency to use features that are currently still under development, enabling them to stay "at the forefront of innovation".
TikTok, the short-form video platform that became a social media phenomenon, revealed plans to expand their advertising capabilities last year. Amongst the new services on offer will be augmented reality, enabling marketing data to be shared across platforms, and a network their most popular and influential users.
Commenting on the deal, WPP CEO Mark Read said "TikTok has quickly demonstrated the power of mobile video and the many opportunities that exist for brands to engage in meaningful and creative ways on its platform."
Indeed, the seemingly unstoppable popularity of TikTok makes the platform ripe territory for brands to reach consumers. Yet it hasn't all been plain sailing for the ByteDance-owned app, which has been criticised for failing to stop harmful content from spreading on the platform, and banned in India and threatened with a ban in the US over national security concerns.
WPP asserts that it will work with TikTok to improve data security and brand safety, but only time will tell if this will be enough to quash these criticisms.
Bezos to step down as Amazon's quarterly sales exceed $100bn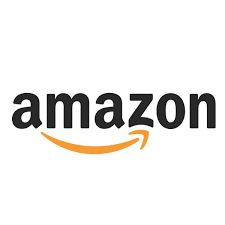 Jeff Bezos is set to step down as CEO of Amazon. Bezos, who founded the ubiquitous online market place 27 years ago, will serve as executive chairman, with head of Amazon Web Services (AWS) Andy Jassy taking up the reins as chief executive.
The reshuffle comes during a period of immense success for Amazon – having boomed amidst a pandemic that forced consumers to turn to ecommerce for their wants and needs, the company reported achieving quarterly sales of above USD $100bn (£73.3bn) for the first time ever in the last quarter of 2020.
Jassy, who founded Amazon's AWS cloud division after joining the company in 1997, is expected to take over as CEO in the summer. His appointment emphasises the prominence of the web hosting service in the firm's strategy, according to Mindshare chief transformation officer Tom Johnson.
"Jassy's background in steering AWS shows just how top of mind those services are to Amazon's business strategy. It'll be interesting to see how that affects their strategy and balancing that priority with a growing ad business and the commerce behemoth," said Johnson.
Having made AWS the market leader during his tenure, there will no doubt be high expectations for Jassy once he takes up the mantel.
West Virginia publisher files suit Google and Facebook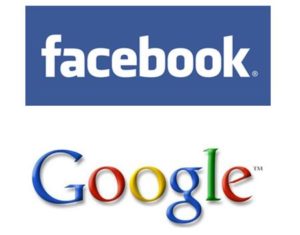 HD Media, a publisher based in West Virginia, US, is suing tech giants Google and Facebook. The suit, which was filed last Friday (29th January) in the US District Court for the Southern District of West Virginia, alleges that the two firms "conspired to further their dominance of the digital advertising market."
HD Media, which publishes several state newspapers, including The Herald Dispatch and the Charleston-Gazette Mail, took particular umbrage with Google, asserting that the search leader is in breach of antitrust laws by monopolising the online advertising revenue market. The firm argues in the action that, if unfettered, Google could force local newspapers to collapse.
"Google has vertically integrated itself, through hundreds of mergers and acquisitions, to enable dominion over all sellers, buyers, and middlemen in the marketplace," reads part of the complaint. "It has absorbed the market internally and consumed most of the revenue. Google's unlawful anticompetitive conduct is directly stripping newspapers across the country, including the plaintiff, of their primary revenue source."
The conspiracy cited in the action refers to "Jedi Blue", an alleged secret agreement between Alphabet-owned Google and Facebook to refrain from competing with each other in order to maintain their respective positions within digital advertising. The lawsuit accuses Facebook of agreeing to use Google's ad server to purchase ad inventory in exchange for preferential treatment in Google's ad auctions.
TagsAgencyAmazonecommercePublisherRevenue