Facebook Contemplates Suing Apple; Kuaishou Files IPO
by Grace Dillon on 5th Feb 2021 in News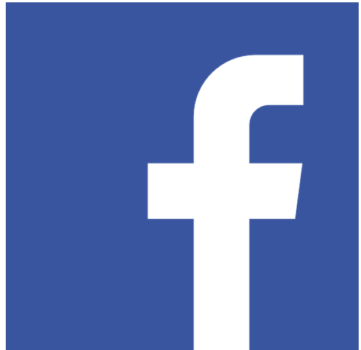 In this weekly segment, ExchangeWire sums up key industry updates in ad tech from around the globe. In this edition: Facebook contemplates filing an antitrust suit against Apple as ATT implementation creeps closer; Chinese video-platform-turned-ecommerce-channel Kuaishou goes public; Amazon founder and CEO Jeff Bezos announces he's stepping down as the online marketplace reports quarterly sales of over USD $100bn; and Apple reveals that Q4 was their most profitable quarter on record. 
Social media behemoth Facebook has reportedly been weighing up a lawsuit against Apple. The prospective action is understood to be based on the accusation that Apple deliberately misused their dominant position in the smartphone market by making their own apps exempt from their App Store rules.
The iPhone maker has come under significant fire for forcing app developers to abide by their App Store policies. One such policy is the compulsory use of the App Store's own payment system, which gives Apple up to 30% of the revenue from all in-app transactions. This rule culminated in a lawsuit from Epic Games, whose prize title Fortnite was banned from the App Store for implementing an alternative payment system.
Unlike Epic and most other developers, however, Facebook's concern stretches beyond Apple's app policies. CEO Mark Zuckerberg reportedly told investors at a quarterly earnings' call last week (27th January) that the platform "increasingly see Apple as one of our biggest competitors", warning that he expects "very significant competitive overlap" of the two companies' key product areas, including augmented reality glasses and private messaging. There's also the matter of Apple's impending iOS 14 update, which is expected to do significant damage to Facebook's mobile advertising business.
If the matter does end up in court, it will see the feud between the two tech giants evolve into a battle between privacy and competition.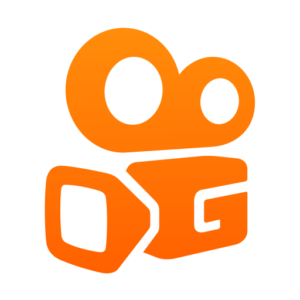 Chinese video-sharing app Kuaishou has filed to go public for USD $5.4bn (£3.9bn). The platform has fast emerged as a significant threat to TikTok's Chinese counterpart, Douyin, in no small part due to its move adoption of "live-streaming ecommerce", which has gained popularity in the country.
Kuaishou's success is also predicted on the devotion of its fans, who spent USD $31.6bn (£23.1bn) on merchandise from the platform over Q1 to Q3 2020. This is more than triple the USD $9.2bn (£6.7bn) the company brought in from sales over the entirety of 2019. Despite having half the number of daily active users as its closest competitor Douyin, the loyalty of Kuaishou's fanbase towards the platform and its influencers has seen its ecommerce operations blossom.
However, despite the rosy outlook, analysts are warning that Kuaishou's business model could face increased regulation from the Chinese government, which has stepped up efforts to curtail the power of the nation's tech firms. Tougher restrictions would see Kuaishou's see profits falter, a result that could bruise China's USD $154.6bn (£113bn) ecommerce industry.
Until that possibility becomes reality, Kuaishou's growth looks set to carry on as consumers continue to rely on the platform for entertainment and online shopping.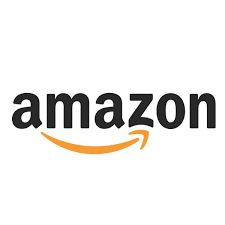 Jeff Bezos is set to step down as CEO of Amazon. Bezos, who founded the ubiquitous online market place 27 years ago, will serve as executive chairman, with head of Amazon Web Services (AWS) Andy Jassy taking up the reins as chief executive.
The reshuffle comes during a period of immense success for Amazon – having boomed amidst a pandemic that forced consumers to turn to ecommerce for their wants and needs, the company reported achieving quarterly sales of above USD $100bn (£73.3bn) for the first time ever in the last quarter of 2020.
Jassy, who founded Amazon's AWS cloud division after joining the company in 1997, is expected to take over as CEO in the summer. His appointment emphasises the prominence of the web hosting service in the firm's strategy, according to Mindshare chief transformation officer Tom Johnson.
"Jassy's background in steering AWS shows just how top of mind those services are to Amazon's business strategy. It'll be interesting to see how that affects their strategy and balancing that priority with a growing ad business and the commerce behemoth," said Johnson.
Having made AWS the market leader during his tenure, there will no doubt be high expectations for Jassy once he takes up the mantel.
Q4 2020 Apple's most profitable quarter on record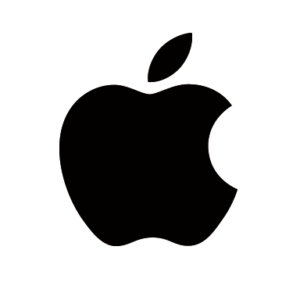 Apple has revealed that it achieved its most profitable quarter ever at the end of 2020. The tech giant saw hardware sales balloon in the 3 months ending on 26th December, sending revenue soaring to USD $111.4bn (£82bn). As a result, Apple accrued a profit of USD $28.7bn (£21.1bn), 29% more than the firm made in the same period last year.
The forecast-shattering results were driven in large part by the release of the latest iPhone, which accounted for USD $65.6bn (£48.3bn) in quarterly revenue. Apple's services division also brought in 24% more revenue (USD $15.76bn/£11.6bn), and sales of Macs and Apple's range of home products each rose by over 20% compared to Q4 2019.
Whilst CEO Tim Cook lamented the "drag on sales" caused by enforced store closures, he said that the firm felt "gratified by the enthusiastic customer response to the unmatched line of cutting-edge products that we delivered across a historic holiday season."
However, Apple wasn't the only tech leader to exceed expectations, with rivals Facebook and Microsoft announcing better-than-predicted results for the end of 2020.
Also in the news
– The MadTech Podcast Special: Exploring Gaming's Advertising Potential
– 2021 Predictions: Audio & Conversational
– Trust in Digital Marketing: How Brands Can Eradicate Bots – a Roundtable with White Ops
– Ad Tech Responds to IPA Bellwether Q4 2020 Report
– Nexta.io's Per Nielsen and Martin Jensen on How to Empower Publishers