China's CAID May Bypass Apple Privacy Changes; Google Lose Appeal Over Incognito Tracking
by Grace Dillon on 16th Mar 2021 in News


In today's ExchangeWire news digest: China's big tech firms test CAID, a tool that will enable them to skirt Apple's new privacy rules; Google have lost their appeal against a lawsuit alleging that their Chrome browser tracked individuals whilst using Incognito Mode; and Apple report that the number of UK jobs supported by their App Store increased by over 10% last year.
Chinese iOS 14 workaround CAID could spell trouble for Apple
A number of China's largest tech firms are reportedly testing a solution that will allow them to continue to track iPhone users in spite of Apple's upcoming iOS 14 privacy update. The new rules, which are expected to come into force within the coming weeks, will forbid apps from gathering user data unless they have been granted explicit consent to be tracked.
Now, the China Advertising Association, who count national tech leaders ByteDance and Tencent among their 2,000 members, has developed an alternative to Apple's Identifiers for Advertisers (IDFA), the tool which had previously allowed advertisers to track iPhone users. Known as CAID, the solution is currently undergoing tests with tech firms and advertisers across China.
In guide for app developers produced by ByteDance, the TikTok parent-company assert that marketers "can use CAID as a substitute if the user's IDFA is unavailable". Whilst not the only iOS 14 workaround currently under development, CAID is understood to be the most sophisticated. Whilst the Tim Cook-helmed firm refused to discuss CAID directly, they asserted that they would not support any apps that sought to evade their new privacy rules.
An insider told the Financial Times that Apple would be able to detect and block any apps that used the new tool. Whether this will prove to be viable for the firm, however, is questionable – as tech consultancy Victory Medium founder Zach Edwards points out, Apple "can't ban every app in China. If they did it would effectively trigger a series of actions that would get Apple kicked out of China."
With developers in other nations signalling their interest in CAID, has China outfoxed Apple?
Google lose appeal against $5bn lawsuit over Incognito tracking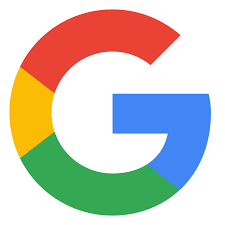 Google have lost an appeal against a lawsuit over tracking users in Incognito Mode. A federal judge in California told the tech heavyweight on Friday (12th March) that they will have to face the legal action, which could cost them at least USD $5bn (£3.6bn).
Initially filed last June by three Chrome users, the case alleges that Google collected user information via tools used by other websites, enabling them to work around users' decision to turn data tracking off. The complainants also accused the search leader of implementing a "pervasive data tracking business".
Responding to the allegations, a Google spokesperson maintained that the firm has always been explicit that external websites may collect information whilst users are browsing the web in Incognito Mode. We strongly dispute these claims and we will defend ourselves vigorously against them. Incognito mode in Chrome gives you the choice to browse the internet without your activity being saved to your browser or device. As we clearly state each time you open a new incognito tab, websites might be able to collect information about your browsing activity during your session," they said.
UK jobs supported by App Store rose by over 10% in 2020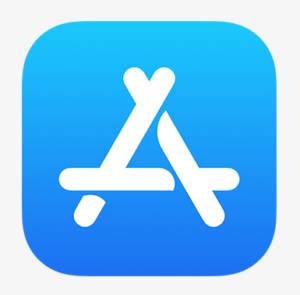 The number of jobs generated in the UK by Apple's App Store rose by more than 10% in 2020. A universal increase in consumers' reliance on their mobiles and other electronic devices for work, play, and social contact amidst lockdown saw the number of UK developers producing apps for the US tech giant increase to over 330,000.
According to Apple, the UK is now home to more iOS developers than any other country in Europe. The company also asserted that UK developers' earnings increased by over 22% last year, resulting in industry revenue of £3.6bn.
Commenting on the achievement, senior director of the App Store, Christopher Moser, said "More people in the UK than ever before are working as part of the iOS app ecosystem, creating innovative and exciting apps enjoyed by people all over the world."
Despite an apparent surge in popularity amongst developers, the App Store's policies have come under fire for allegedly being unfair. A compulsory 30% of tax on revenue generated by in-app purchases has proved a key point of criticism against the firm, and was the root cause of a lawsuit brought against the iPhone-maker by Fortnite developer Epic Games last year. The UK's Competition and Markets Authority (CMA) have announced their own investigation into the store's policies, which is set to begin imminently.
App StoresAppleChinaPrivacyTracking