Pinterest and Shopify Expand Partnership; Google Cookie Move Under EU Antitrust Scrutiny
by Grace Dillon on 30th Apr 2021 in News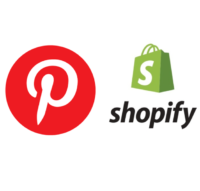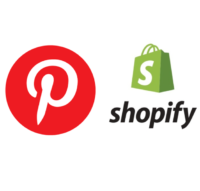 In this weekly segment, ExchangeWire sums up key industry updates in ad tech from around the globe. In this edition: Pinterest and Shopify expand their partnership; the EU Commission confirm that Google's deprecation of third-party cookies is being examined under a wider antitrust investigation; HUMAN take down a CTV botnet scheme that generated around 650 million fake ad impressions per day; and TikTok launch Lead Generation.
Content curation platform Pinterest have expanded their partnership with growing ecommerce challenger Shopify. Having already worked together within their respective home nations (the US and Canada), the two companies are now set to bring their unified Shopify Pinterest channel to 27 new countries.
Today, the firms' collaborative offering enables Shopify's more than 1.7 million merchants to promote their products on Pinterest by adapting them into shoppable Product Pins. Shopify sellers who advertise on Pinterest will now be able to use the content platform's Dynamic Retargeting tool for the very first time, and will have access to Pinterest's new multi-feed support for Catalogs.
Commenting on the expansion, Shopify director of UX, channels and financial services Lola Oyelayo-Pearson said "Discoverability is top of mind for Shopify merchants and social commerce has been a driving factor in helping independent businesses build meaningful audiences, […] Expanding the Pinterest channel globally will mean that more than 1.7 million merchants using Shopify can now tap into the purchasing power of over 450 million Pinterest users by building thoughtful, targeted marketing campaigns."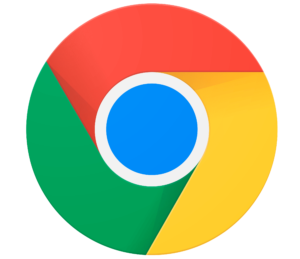 Google's plan to terminate third-party cookies on Chrome is being investigated as an antitrust concern, the European Commission confirmed on Friday (23rd April). The EU regulator stated that "Google's proposals to deprecate third-party cookies are within the scope" of their investigation into the tech giant's use of data to power their ad tech business.
The statement, made by EU competitions chief Margrethe Vestager, came after Romanian MP Carmen Avram asked for clarity regarding the reasons behind the bloc's multiple investigations into Google. Vestager also revealed in her response that the Commission are analysing whether the search leader's accumulation of data will tip the scales of competition in favour of merged companies.
The regulator currently regard data, including its variety, the rate of its collection, and the size and value of each data set, "an asset in merger assessments," wrote the commissioner. However, "notwithstanding the economic value resulting from processing activities, personal data protection is a fundamental right under the Charter [of Fundamental Rights of the European Union]," Vestager asserted.
The announcement could have serious implications for the Alphabet-owned company's proposed replacement for cookie-based tracking, FLoC, and for Chrome's post-cookie Privacy Sandbox as a whole.

HUMAN have revealed the uncovering of a wide-scale connected TV (CTV) fraud operation. Dubbed PARETO, the scheme impersonated millions of CTV products and issued hundreds of billions of artificial advertising requests using almost a million mobile devices.
The botnet spoofed over 6,000 CTV apps, generating 650 million false ad impressions per day on average. The bot used at least 29 malicious Android mobile apps to disguise itself as a CTV streaming service product, and was able to elude detection for some time due to the lockdown-induced rise in interest in CTV and streaming amongst consumers and advertisers alike.
HUMAN first discovered PARETO last year, and has since been working to mitigate its potential impact on advertisers. Keystone members of the recently-formed anti-fraud initiative The Human Collective – Magnite, Omnicom Media Group, and The Trade Desk – helped the ad verification company in bringing down the scheme, with further assistance provided by streaming platform Roku and search leader Google.
In light of the botnet's discovery, HUMAN chief scientist Michael McNally has urged the ad industry to impose stricter measures to clamp down on CTV fraud.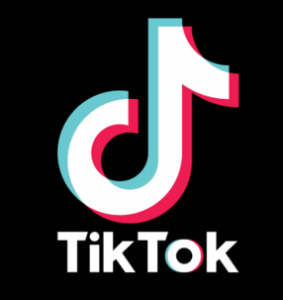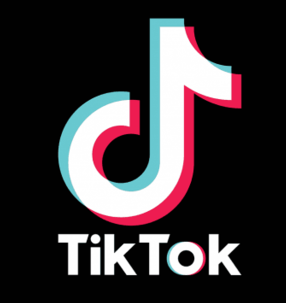 TikTok have launched Lead Generation, a new first-party solution that will help businesses around the world to "reach customers and drive conversion with ease". The new offering will allow app users to indicate their interest in a product or service by providing basic personal details (such as their name, email, and phone number). Companies can use this information to create tailored communications for their target customer segments, and then download or integrate the leads they accrue to their own CRM for immediate activation.
Personal information will only be made available to the relevant advertiser, and users will be presented with a Privacy Notice prior to providing their details, with links to TikTok's Privacy Policy and the advertisers' privacy policies included in the sign-up form.
"We want to support and empower businesses on TikTok with seamless opportunities to connect deeply with their customers while ensuring that our community feels comfortable and safe on the platform. This is of the utmost importance to us. As such, we're constantly building upon our platform, policies, and suite of ad products to empower businesses to tell their story while safeguarding the information of our community and secure our platform and user's data," read part of the release.
Ad FraudCookiesCTVecommerceEUGoogle