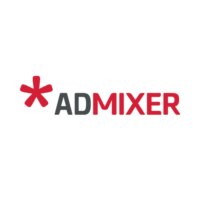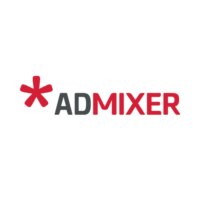 Admixer, an independent provider of advertising technologies and services, has introduced an RTB Stack, a multipurpose programmatic platform to create and manage your own white-label SSP or ad exchange.
Admixer's twelve years of developing SaaS ad tech products and creating its own SSP, currently one of the world's 30 biggest SSPs, resulted in the launch of RTB Stack. The newly released technology is a complimentary stack of ad management SaaS platforms for supply- and demand-sides, and all businesses-in-between.
With Admixer RTB Stack, companies can build and empower their own up-to-date advertising platforms for media trading in all digital environments. Users can connect an unlimited number of SSPs and DSPs, track performance by the hour and use this data for optimisation.
The demand partners may be integrated via oRTB or VAST, while supply-side partners can be added to the ad exchange through oRTB, header bidding, VAST tags or SDK. Users may buy or monetise all ad formats with equal efficiency, including video, audio, CTV, and native ads through a single platform.
A few more features to mention:
1. Deep real-time reporting: custom reports that display more than 20 KPIs with multi-crossing filters and nestings, prebid reports, creative ID, and creative performance reports.
2. Supported programmatic tools, including first- and second-price auction, programmatic guaranteed deals, and a private marketplace.
3. Unique in-house prebid anti-fraud system; sellers.json and ads.txt infrastructure support.
4. Inventory packages that are created by particular formats or other properties to easily pass them on for sale to a demand-side.
5. Compliance with latest privacy and data protection regulations worldwide.
From tailored endpoints and tags to white-label dashboards and interfaces, every detail on the platform may be customised to present the company's brand identity.
"In 2016, we created an Admixer supply-side platform. Since then, we have been expanding the best practices of working with advertisers and publishers, and as a result, connected the most trusted DSPs, SSPs, and ad exchanges. For four years we have been refining the platform: analysed our work with optimisation, leveraged anti-fraud capabilities, and enhanced control over ads. We invested a lot into technical infrastructure that today allows tracking real-time statistics and guarantees a low level of timeouts in ad trading with partners", says Yaroslav Kholod, director of programmatic operations at Admixer.