Has the Awkward First Date Led to a Match Made in Programmatic Heaven?
by Grace Dillon on 28th May 2021 in News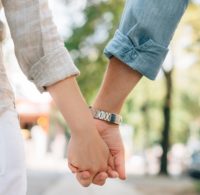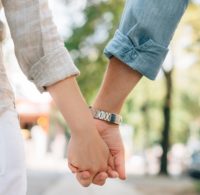 A year on from the publication of the Programmatic Supply Chain Transparency study, Clare O'Brien, head of media effectiveness & performance at the Incorporated Society of British Advertisers (ISBA), reflects on the report's findings, the current state of the programmatic landscape, and how the Cross-industry Programmatic Taskforce is trying to improve it. 
It's safe to say that if we were starting with a blank canvas and reinventing the programmatic advertising supply chain, it would look very different.
We would need to meet the needs and flows of the current online advertising business, as well as future-proof the model for all addressable and cross-channel advertising.
In the best of all possible worlds, the design of programmatic would significantly increase the opportunities for growth and productisation – producing a rich diversity of routes to connect advertisers with media owners' audiences.
It would be a service market, focused on the future – and, by necessity, it would work hand-in-hand with the advertisers and media owners it supported.
What we have today is, sadly, removed from that idealised vision.
We have a market dominated by its tech; one which is not serving its principals.
The reasons for this are unsurprising. One of the most obvious is the market's age – after all, it was only in 2007 that programmatic advertising became A Thing (although networks had been around for a while). Demand from advertisers and publishers has exploded as audiences have shifted online, tech has got smarter, and the internet has delivered greater scale – and more fragmentation of media and consumers – than it was previously possible to imagine.
Fourteen years is but a blink of an eye in the world of industrial development. The ad tech industry has performed miracles to get to the stage where estimated annual traffic of 500 trillion* impressions is delivered across its infrastructure.
But this extraordinary growth has been achieved at a cost. There has been little collaboration between the tech vendors in order to establish the right standards to support the ecosystem. The disintermediation of buyer and seller has broken the relationships between publisher and advertiser which are essential to great advertising.
This isn't to hark back to the 'grand old days' when wastage was its own measure of great planning. It's a pragmatic observation.
Building standards has simply not been at the heart of the race to democratise the ad-funded internet. When as much as 60-80%** of a consumer's monthly data charge can be swallowed by rendering ads, it is right to ask where all the money is being spent.
Which brings us to 2018, when ISBA members said that they wanted to be able to audit programmatic spend, like they did all other media channels. And so the Programmatic Supply Chain Transparency study was born – set up by ISBA and the AOP, and carried out by PwC.
The study's findings, published in May 2020, are now a piece of internet advertising history. As a result of them, for the first time, all stakeholders in this relatively young ecosystem have sat down around the same table to establish some basic standardisation, with the aim of making financial auditing of the programmatic supply chain possible.
The starkest number to come out of the study was the so-called 'unknown delta' – the 15% of ad spend and 30% of supply chain costs that simply could not be attributed. PwC went on record as saying that they believed much of that spend could be found, if the industry could standardised the data required to carry out an end-to-end financial audit.
Similarly, an overhaul of the contracts struck between the SSPs and DSPs would also be needed if advertisers, publishers, and their financial auditors were to be able to access the data to carry out those assessments.
Those goals make up the mission and objectives of the Cross-industry Programmatic Taskforce which has, at times, felt like an awkward first date, but which is now heading towards a likely meeting with the parents.
This is new territory for the ad tech industry, which has, up until now, focused on building itself. Now, its principals – advertisers, agencies, and publishers – are committed to bringing this model of buying media into line with other media channels.
Achieving this is not a luxury. CMOs have to account for every media pound they spend – and many would like to spend more, as BT's Graeme Adams pointed out at the launch of the study.
There is nobody sitting on the Taskforce who doesn't believe in programmatic advertising and in the promise of its ability to target the right audiences, in the right context, at the right time.
That is why this disparate group has settled on what needs fixing in the supply chain; identified what needs to be done in order to standardise fee-carry data; agreed that a common taxonomy may help; and set about reviewing how the contract space in the ad tech industry can be made to work for financial audits.
Watch this space – there could be a happy ending after all.
---
*Dr Augustine Fou – Forbes.com
**Gour Lentell- Datafree
Ad SpendAd TechProgrammaticSupply ChainTransparency