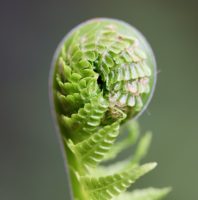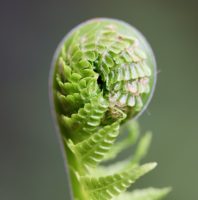 In this article, ExchangeWire speaks to a quartet of industry professionals on their views on how contextual advertising solutions can be applied to emerging channels such as DOOH, CTV, and gaming.
Context in DOOH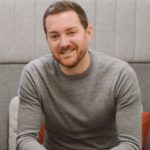 With outdoor activities resuming, we're seeing a very positive outlook across Out of Home (OOH) environments. And if we've learned anything from our COVID experience, it is that understanding audiences by their location and mindset is paramount for brands to connect effectively. Digital OOH is back in positive growth with an ability and necessity to use context to appeal to the new consumer.
By delivering measurable outcomes through smarter data and ad tech platforms, digital OOH has seen clear and proven context-led messaging from brands, Government and charities. Through digital screens we have the ability to follow audiences – from city centres and transport networks to local communities and back again.
Brands like McDonald's used powerful location messaging to signal a re-opening of drive-thru stores and – eventually – UK-wide welcome back messaging on digital screens. Big brands including Guinness and Specsavers have since used powerful contextual messaging signalling further retail and hospitality reopening. And award-winning OOH advertiser Hun Wine used lockdown to deliver a powerful combination of careful planning and clever creative copy to launch its wine in a can product with a contextual campaign that tapped into both our sense of humour and latent need to drink through incredibly difficult times. The copy, "Our advertising agency put our poster out here. They're not our advertising agency anymore" lifted spirits.
Powerful branding and activation messages can be made in the public space, supported by data and digital OOH's fundamentals ensure brands can easily deliver relevance to any audience.
Luke Willbourn, Chief Client Officer, Talon Outdoor
A renaissance in contextual appreciation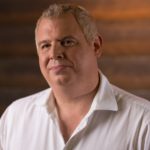 Contextual targeting is nothing new, but today there are differences in how we are doing it. The level of sophistication, through the use of AI, in identifying the true meaning of a piece of editorial has never been better. Gaining accuracy in being able to read, categorise and understand written meaning in the time required for a programmatic world is leading to an era, where we can unleash the synergies between an environment and the core marketing message in advertising creative.
Our recent studies show that advertisers can expect to see, on average, 2x uplift on brand KPIs like ad recall, brand affinity and purchase consideration, by targeting context versus a run of network buy. And on key media metrics, such as viewability, we see parity between contextually targeted buys and audience targeted buys.
It helps that this renaissance occurs at a time where audience targeting is under pressure from the technical and legal drivers of cookie deprecation. Gaining a newfound appreciation of contextual targeting will see advertisers continue to drive media efficiency and effectiveness in their digital advertising strategies.
Jamie Toward, Head of Data UK & NL at Teads
CTV: A ripe opportunity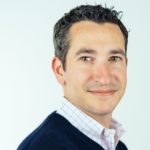 As advertisers invest more in contextual data for delivering their targeted display ads, we're seeing that they're much more willing to apply contextual ideas and strategy to newer channels. For example, CTV represents a ripe opportunity for contextual targeting. To date, CTV inventory has been a jumble of providers, channels, and platforms, but hasn't offered much insight into the programming context. By looking at the contextual signals in CTV programming, advertisers can deliver ads that match the content and context of the TV programming they are advertising around.
Meanwhile, demand is growing for more granular targeting capabilities within CTV. Advertisers want contextual insights into targeting on the show level, which remains a challenge. Brand safety and demographics remain in development as well, and demand will surely grow as advertisers look for more refined targeting strategies.
Alex White, COO, Peer39
ML unlocking new opportunities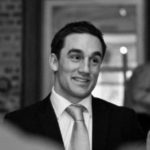 Contextual advertising has traditionally focused on keyword analysis to identify relevant and safe online environments for the placement of ads. But the issues that we saw last year, when keyword targeting caused millions of perfectly safe pages related to Covid-19 to be unnecessarily blocked to advertisers, exposed the limitations of this blunt approach.
Thankfully, advances in machine learning mean that contextual is now about so much more than analysis of words alone. With computer vision and natural language processing bringing human-level understanding and precision to contextual, the best solutions are now able to dissect meaning and sentiment of text, imagery, video and audio as well. Not only is this allowing much higher levels of brand suitability and safety but it is also opening up new emerging channels for contextual such as CTV, OTT, DOOH, In-Game and more.
If advertisers can seize the opportunities offered by contextual data in these multiple environments, contextual advertising could become the backbone of a new, multidimensional digital age. With the death of the cookie still on the horizon and lingering questions over the future of ID-based solutions, contextual data is the one unifying targeting methodology that can run across all devices and platforms. This scalable, privacy-compliant solution could draw data signals across multiple live channels at once, bringing together individual audiences in one overriding targeting strategy.
Peter Wallace, Managing Director EMEA, GumGum