Microsoft to Shut Down LinkedIn in China; Scopely Acquire GSN Games
by Zara Briggs on 19th Oct 2021 in News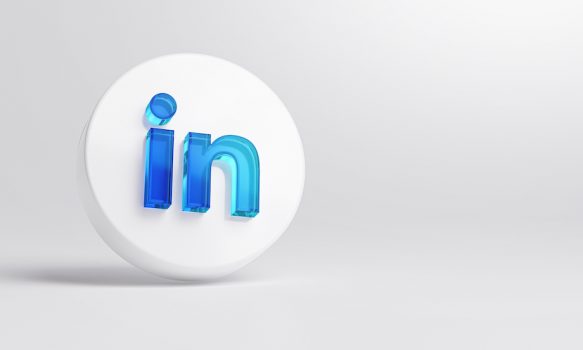 In today's ExchangeWire news digest: Microsoft are shutting down their localised version of LinkedIn in China; Scopely have acquired GSN Games from Sony Pictures Entertainment; and Kargo have acquired StitcherAds in a deal worth USD$64m (£46.3m).
Microsoft are sunsetting localised LinkedIn in China
Microsoft are shutting down their social networking platform, LinkedIn, in China after coming across difficulties with their strict regulations. LinkedIn will launch a standalone jobs application for China later on in the year, named InJobs. This updated app won't include a social feed or the ability for users to post or share articles. In a blog post announcing the news, the business social media platform stated that they were "facing a significantly more challenging operating environment and greater compliance requirements in China." 
The localised version of LinkedIn was launched in 2014, in an attempt to connect professionals around the world. In the recent blog post, LinkedIn underlined their previous hopes, commenting, "while we strongly support freedom of expression, we took this approach in order to create value for our members in China and around the world." After initially hoping for positive results when launching, their opposition to government censorship was eventually compromised, which proved too much for the platform.
Microsoft came to the decision of sunsetting LinkedIn in China after being accused of complying with censorship regulations for blacklisting journalists' LinkedIn accounts. LinkedIn removed Axios journalist Bethany Allen-Ebrahimian and independent journalists Melissa Chan and Greg Bruno from the site in late September for reasons related to the concern of the Chinese Communist Party. Bruno, who wrote a book covering Beijing's treatment against Tibetan refugees, told Verdict, "while I am not surprised by the Chinese Communist Party's discomfort with the topic of my book, I am dismayed that an American tech company is caving to the demands of a foreign government intent on controlling access to information." He later added, "it seems clear that LinkedIn made the decision to choose profits over truth."
The Chinese government have tightened their restrictions on the digital environment recently, announcing a limit on gaming hours for children under the age of 18. The rules state that children can only play online video games for three hours per week over the days Friday to Sunday - with an extra hour on public holidays. Following the news, the Chinese technology company, Tencent, issued a statement describing their support for the change, commenting that they "will make every effort to implement the relevant requirements of the notice as soon as possible."
Sony Pictures Entertainment have sold GSN Games to Scopely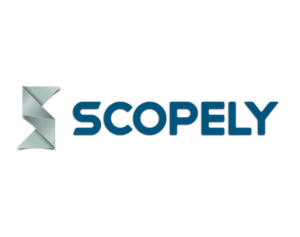 Scopely, the mobile-first video game platform, have announced the acquisition of GSN Games from Sony Pictures Entertainment. The deal was worth USD$1bn (£723m) and will be paid for half in cash, and the remainder in preferred equity. According to sources, Scopely's valuation has increased from USD$3.3bn (£2.4bn), after raising USD$340m (£246m) in a Series E funding round in October 2020, to USD$5.4bn (£3.9bn). 
GSN Games has previously been a division of Game Show Network, a subsidiary owned by Sony Pictures Entertainment (SPE). The company is best known for online mobile games such as Solitaire TriPeaks, with over 100 million hands played every week, and Bingo Bash, which has been played by more than 70 million people to date. The acquisition leaves SPE with a minority interest in Scopely, and a chance to benefit from the growth of the company and the mobile gaming industry.
Chief Revenue Officer of Scopely, Tim O'Brien comments, "we hope to take what is already a strong business and accelerate it through our publishing and technology infrastructure, unlocking even more value. Through this acquisition, we will continue to cultivate a loyal player base as part of our mission to inspire play, every day."
Kargo have acquired StitcherAds in a deal worth USD$64m (£46.3m)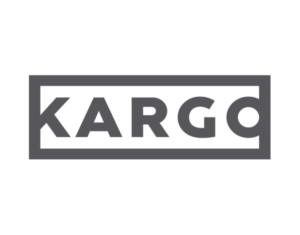 The mobile-only advertising platform, Kargo, have acquired StitcherAds in a deal worth USD$64m (£46.3m). According to reports, the deal was paid largely in cash and the rest in stock. The acquisition will develop Kargo's ability to help retailers drive e-commerce sales due to StitcherAds' online advertising background. "We think this strategy will set us up over the next few years to potentially enter the public markets," states Harry Kargman, Kargo's chief executive and founder.
StitcherAds is a social advertising company focused on driving e-commerce sales. They deliver paid ads for brands across platforms such as Facebook, Instagram, and TikTok. Whilst chief executive at the ad tech firm, Declan Kennedy, will become general manager at Kargo Commerce, StitcherAds will continue to exist under the new division.
Kargo is expecting new revenue, including the new acquisition, to exceed USD$100m (£72.3m) for 2021, excluding costs such as publishers' fees. Kargman comments, "the pandemic has accelerated all of the trends where consumers now feel much more comfortable shopping and buying online and picking up in store."
Also in the news:
- Picnic Named in Startups100 2021: The Annual List of Most Disruptive New UK Businesses
- OMG Hong Kong Uses IAS Automated Tag to Create Time Savings for IKEA by 80%
- ADvendio Officially Launches a Self-Service Advertising Solution to the US Market
- Majority of UK shoppers to Opt for Sustainable Retail Brands During Black Friday, Cyber Monday and Christmas