Putting Customers, Insights, and Registration at the Heart of Growth Strategy
by Grace Dillon on 26th Oct 2021 in News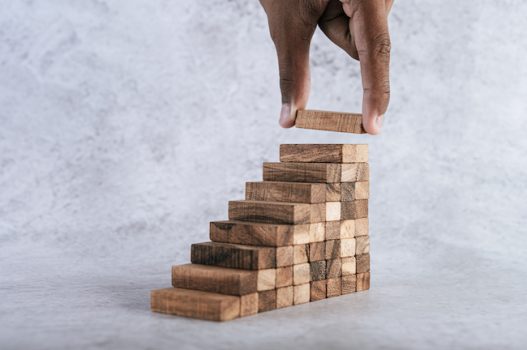 Ahead of ATS London 2021, Paul Hood, director of business planning for The Sun at News UK, outlines three key aspects of the The Sun's growth strategy: incentivised registration, collaboration with platforms, and continual experimentation with engagement and data collection opportunities.
The hottest topic of 2021 for publishers is the issue of third-party cookies coming to an end. The big question is, what's going to take their place?
Incentivised registration, working with the platforms, and continual experimentation are three of the tools that The Sun is using to put themselves in a position to prosper.
The Sun's stories are always our starting point. Our editorial content lies at the heart of our business. It is the engine-room that powers our entire ecosystem. Without it, we wouldn't have a single customer. With it, we reach around 9.4 million readers each day. Or put another way, more than 72% of the UK's adult population read content from The Sun each month.
We've known for more than 2 years that we face the end of the cookie as an identifier of this audience. As you'd imagine, we've used the time wisely. The experiments we've conducted give us confidence that the challenge is in fact a strong opportunity for well established media brands.
At The Sun we've developed a strategy with three foundational pillars: 
Maintain volume whilst driving value for registered users

Encourage reader participation

Continually improve how we collect and use data
We have many initiatives underway; three of which we'll share here:
Incentivised registration
This is something we've been doing for years; it's a wonderfully effective way to engage readers and it's even easier to do digitally.
A great example is The Sun's famous Holidays from £9.50 promotion, which gives families up and down the country a chance to book a break at a choice of more than 300 holiday parks across the UK and Europe from just £9.50 per person. Up to 300,000 of our readers take advantage of this promotion each year by collecting unique tokens which we print in paper.
This allows us to collect not just names, addresses, and contact details, but also holiday destination preferences, size of households, and an active opt in for future family-oriented offers. In turn this means we can be much more targeted with follow-up offers, whether they be discounted tickets to Legoland or Alton Towers, free entries to our monthly Raffle, or money to spend on Sun Bingo games. 
We'll continue to collect data from our most engaged readers through our programme of promotions and offers, but in November this year we're going one step further. The next stage of our journey towards getting to know more about our most engaged readers is to add registration to The Sun's mobile app.
Six months of experimentation has yielded lots of rich customer data and insights from the highly engaged audience that consume our content via the mobile app. 
In particular, the new 'always on' Competitions & Offers section of the new app which we launched in May 2021 has proven hugely popular. It's an area within the app where we reserve exclusive money-off offers and chances to win a range of popular prizes for registered readers. Across the trial period we've consistently seen very high levels of engagement and a willingness to register. We're now confident that by asking readers to register with us once to access all areas of the app that we'll convert this highly engaged but largely anonymous audience into a known and connected audience.
Working with the platforms
Often labelled the frenemy of traditional publishers, there doesn't seem to be a 'silver bullet' solution to publishers working harmoniously with platforms. At The Sun, we're increasingly taking the view that we'll work with platforms where we can to improve the customer journey to our content.
Seamless registration journeys help smooth the path to converting anonymous readers into known/logged-in ones. Some of the tools and APIs that the platforms have developed offer a very frictionless way for readers to create an account and log in securely with existing account details from Google, Facebook, or Apple.
We're at different stages of experimentation and partnership with each of the platforms, but already we're starting to see that working collaboratively can bring benefits to our readers and our business.
Continual experimentation
Another advantage of well-established media brands is the feeling of familiarity and trust that has developed with readers over the decades.
This bond allows us to build and test new customer propositions that give us new ways to connect and deepen engagement.
A recent 'Sun SeaCation' mini cruise that set sail in September is a great example of a completely new 'Sun' experience that turned out to be a big hit with readers.
We partnered with Imagine Cruising to create a unique 5-day experience aboard the luxury Regal Princess ship. Sailing from Southampton, the experience gave new-to-cruise Sun readers a taste of the cruise life for a very affordable price, with live on-board entertainment from 80s superstars including ABC, Nik Kershaw, Toyah and T'Pau.
Sun readers snapped up the 1,000 places in no time at all, and by all accounts the voyage was an amazing hit...we're still receiving positive reviews weeks later.
We're still going through the insights gathered from the follow-up survey, but as you might imagine, this real-world data and feedback is extremely valuable.
There's no way Cookies could provide this level of insight or business planning capability.
Media businesses are facing a variety of challenges, but as we are proving at The Sun, the end of cookies doesn't mean the end of audience targeting.
---
ATS London 2021 will take place on 3rd-4th November at Lee Valley VeloPark. Tickets and further details are available via the ATS London 2021 events hub.
ATS LondonIdentityPost-CookiePublisherTargeting