US States Amend Complaint Against Google; Unity Acquire Weta Digital
by Zara Briggs on 15th Nov 2021 in News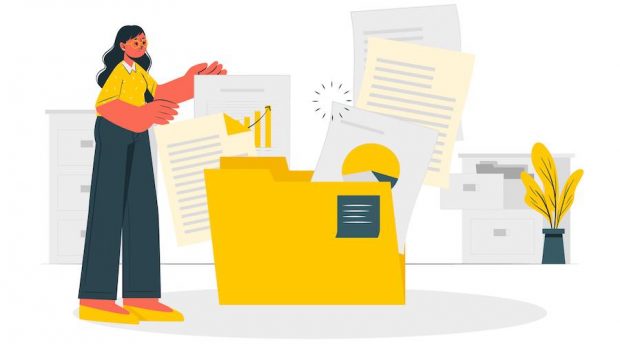 In today's ExchangeWire News Digest: US states amend antitrust complaint against Google; Unity acquire Weta Digital in metaverse race; and NFT announced beta launch by Niftify.
US states amend complaint against Google

A group of US states, led by Texas, have filed an amended complaint against Alphabet's Google in the advertising antitrust litigation. The amendments accuse the big tech of using exclusionary and coercive tactics and breaking antitrust laws to bolster their already thriving business in unfair efforts to drive out competition. The document claims that Google are guilty of "antitrust evils", stating that they are seeking to ensure that they "won't be evil anymore."
One particular exploitative strategy used by the tech giant was designed by their "gTrade" team to manipulate bids belonging to small business advertisers. The program, which was named "Reserve Price Optimisation", was created to dynamically adjust the price floors in Google's exchange per buyer based on what they would actually pay - accessed through publishers' user IDs. The document states that "Google forecloses competition by using inside information to win auctions."
"Project Bernanke" is another anti-competitive scheme pursued by Google, which has been highlighted in the amended lawsuit. The scheme was allegedly created by the tech entity in 2013 to give their own ad-buying an advantage by using bidding data. 
The tech giant is already facing a number of lawsuits, including one by the Justice Department from monopolistic practices. Most recently, Google's appeal against a €2.4bn (£2.05bn) lawsuit over search results was rejected by the EU's General Court in Luxembourg. Google are reportedly planning to appeal before the Court of Justice.
Unity acquire Weta Digital in metaverse race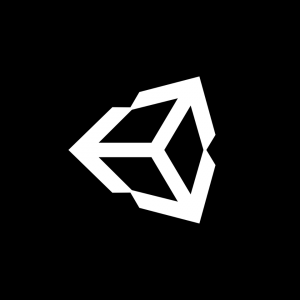 Unity Technologies, an American video game software development platform, have acquired the tech elements (specifically their artistic tools, and core pipeline) of visual effects company, Weta Digital in a massive deal worth over USD$1.6bn (£1.19bn). According to reports, the visual effects artists from Weta Digital will ranbrand into WetaFX, continuing as a standalone platform. 
The enormity of this acquisition indicates the video game developer's intention to keep up with the fast-moving ecosystem. Their rival, Epic Games, have received a great deal of attention this year, with the Apple vs Epic lawsuit and their dedication to bringing the metaverse to life with a USD$1bn (£744m) funding round, announced earlier this year. 
In the announcement of this recent acquisition, Unity unsurprisingly dangled the idea of building the metaverse, stating, "we aim to deliver tools to unlock the full potential of the metaverse." They add, "whatever the metaverse is or will be, we believe it will be built by content creators, just like you." This acquisition marks the surge of gaming platforms hoping to develop the metaverse after Zuckerberg's focus became fixed on this notion. 
"We believe we are just at the beginning of an enormous need for rich, interactive, compelling, 3D content — in games, in movies, and far beyond," Unity stated in their press release announcing the news.
NFT beta launch by Niftify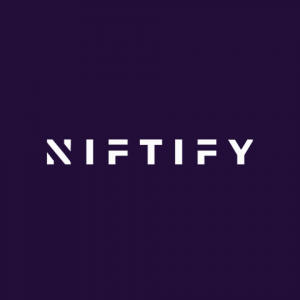 The all-inclusive NFT platform, Niftify Limited LLC, announce the beta launch of their new offering, allowing users to mint (create), buy, sell, and swap NFTs. The launch will allow creators, collectors, traders, gamers, and enterprises to test out this new marketplace. Niftify also sold out of the first batch of their exclusive BFT collection with rapper Ice-T - a collection which is tied to their most recent launch.
The rise of NFTs have sky-rocketed in recent months, with over USD$2.5bn (£1.9bn) sales in the first half of 2021, with USD$1.2bn (£893m) of this in July alone. Major brands have jumped on the trend, such as Coca-Cola who sold a four-piece collection in July and donated the proceeds to Special Olympics International.
"The concept of digital collectives is evolving into a mainstream movement, yet many NFT marketplaces are complex, require in-depth trading knowledge and programming skills, and users can only buy with cryptocurrencies. This alienates new customers and is time-consuming even for experienced traders," comments Bruni Ver, co-founder and CEO of Niftify. He adds, "we're proud to provide an innovative and viable alternative for existing platforms that eliminates these complexities and makes the NFT market more accessible for all."
Also in the news:
- The MadTech Podcast Special: Responsibility in Media
- ShowHeroes Group Acquire PlayAd Media Group
- GameAnalytics Launches HyperBid
- MG Motor Becomes First Advertiser To Run Fully Carbon Offset Digital Campaign Using Good-Loop's Green Ad Tag
- Broadsign Hires Jonny Richardson to Lead the Australian Rollout of its DOOH Ad Buying Platform, Campsite