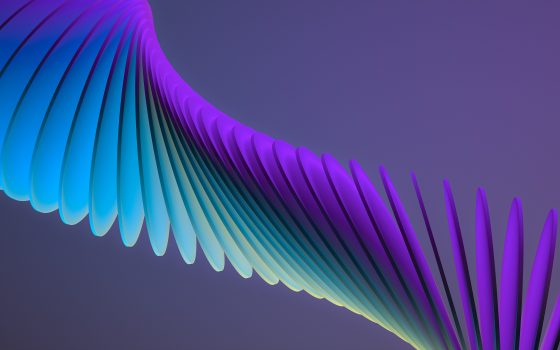 In this exclusive Q&A, Carl Thomas Petterson, outgoing digital sales manager at NENTGroup, talks to ExchangeWire about the pandemic's impact on broadcast TV, how linear publishers are adapting to continue to monetise their content, and how publisher revenue models may look in the coming years.
How did the pandemic affect broadcast TV compared to other channels, such as streaming?
I believe that the pandemic gave an overall lift to both streaming and linear TV. I'm fairly sure that, whilst in lockdown, most people worked through the majority of content available on different streaming platforms, and settled for linear consumption as a nice break. The pandemic certainly boosted plans in the highly competitive streaming market, and a couple of big players were introduced to meet the market, most likely ahead of plan. All in all, entertainment was a big winner during the pandemic, as we all settled into our sofas with little else to do than binge-watch.
What other avenues did linear publishers pursue to monetise their content?
To answer that, I have to drop a line or two about a phenomenon called 'channel drift', or 'network decay', which is all about how broadcasters shift their content in order to maximise viewing within certain segments or targets. MTV is a good example of this, as they are a station that shifted their content from music videos to reality shows over a span of a decade. During the pandemic, this shift to maximise profits through advertising with programming was very clearly seen in the Nordic market. Also, balancing subscription content with linear was key for many publishers to grab and maintain viewers' attention across platforms.
What innovations and technologies were key to helping them achieve this?
Globally, I think one of the best examples is PlutoTV, a Paramount company, and how they have built an entirely new and free-to-watch AVOD and on-demand service. The introduction of this platform has shown that broadcasters can easily upload content for digital "linear" consumption for large audiences, using traditional online video breaks as substitution for profit.
How have changes to publisher revenue models affected the relationship between broadcasters and their advertising partners?
The more broadcasters focus on subscription services, the less reach the advertiser gets. Linear TV has held its own during the pandemic, but subscriber services have grown exponentially. The more subscribers that need to be satisfied, the more content these services get. For the advertiser, it's a worrying road ahead, as traditional media buys may no longer be enough to reach larger potential audiences.
How important is first-party data to these new revenue models, and what privacy implications have or might arise as a result?
I believe that, through GDPR regulations, privacy issues around TV are well taken care of, at least in Europe. The ability to target audiences will always be a premium media buy, so first-party data will be just as important now as it was last year. However, I don't see any new products that have revolutionised this offering over the past few years, and I anticipate this will change.
What do you think publisher revenue models will look like by the end of this year and beyond?
The more content publishers own, the more they will attract audiences. I think the balance between subscription and open reading will tip further to lock viewers behind pay-walls from now until 2025. I keep saying sports are key to attracting viewers and readers, and it will continue to be so. Sports, and the right to show them, will see prices soar as many new ventures will bid for these rights and capitalise on owning them. This will be key to getting households to choose which platforms they are willing to invest in, and I predict that ten to 15 major subscription publishers will control global consumption of everything by 2030.
BroadcastersDigitalPublisherTV