US Government Networks Breached by Chinese Hackers; TikTok's Child Safety Lawsuit gets the Go-Ahead
by Zara Briggs on 9th Mar 2022 in News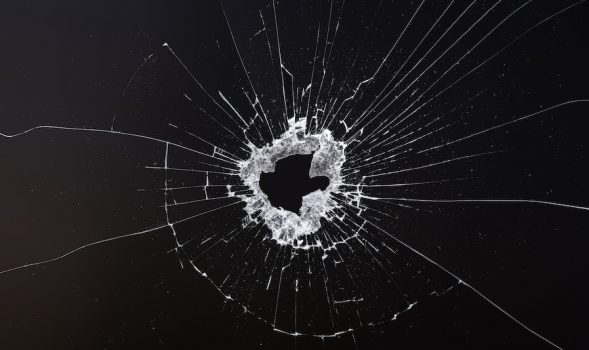 In today's ExchangeWire news digest: China APT41 has breached six US state government networks according to research by Mandiant; TikTok's child privacy lawsuit has been given the green light by UK High Court Judge; and Swiftly raise USD$100m (~£76.02m) in a Series B round led by Wormhole Capital.
Six US state government networks have been breached by Chinese government-backed hackers

Chinese government-backed hacking group, China APT41, has been found to have breached six US state government networks between May 2021 and February 2022, according to new reports published by cybersecurity firm Mandiant. 
The investigation into the cyber attack has revealed that although APT41 has a history of mass scanning and exploiting vulnerabilities, this specific violation was a deliberate attempt to target US state governments. Details uncover that the Chinese hacking group managed to compromise these unnamed networks through targeting weaknesses in internet web applications, "including using a zero-day vulnerability in the USAHerds application (CVE-2021-44207) as well as the now infamous zero-day in Log4j (CVE-2021-44228)."
Mandiant, who are currently in talks with Google over a USD$5.4bn (~£4.1bn) acquisition, have managed to uncover "a variety of new techniques, malware variants, evasion methods, and capabilities" within their investigation, despite the overall goal of the hack remaining a mystery.
The cyber attack is revealed as the UK confirms they plan to take action against online scams as the government introduces new measures under their impending Online Safety Bill. As part of the new duty, fraudulent paid-for ads that feature on social media and search engines will be regulated. "It will mean companies have to clamp down on ads with unlicensed financial promotions, fraudsters impersonating legitimate businesses, and ads for fake companies."
A UK High Court Judge says child safety lawsuit against TikTok can proceed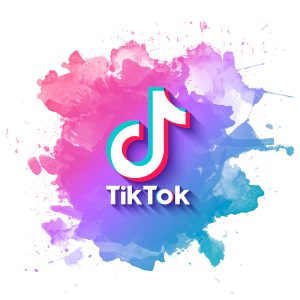 TikTok's class-action style privacy lawsuit over alleged unlawful handling of children's data has been given the go-ahead by a UK High Court Judge. The case, which was filed back in December 2020 by a then-12 year-old, could see the video social platform pay billions of dollars if successful.
A spokesperson for the international video app commented, "privacy and safety are top priorities for TikTok and we have robust policies, processes and technologies in place to help protect all users, and our teenage users in particular. We believe the claims lack merit and intend to vigorously defend the action."
The green light takes place five months after TikTok testified before Congress for the first time over their lack of child safety protocols.
In a statement, Anne Longfield, former Children's Commissioner for England who is supporting the claimant, stated, "we are pleased the Judge agrees that TikTok's troubling and, we believe, illegal collection of children's private information is a serious issue that should be tried in the High Court. TikTok's data collection practices and structures are deliberately opaque and the final destination of the information gathered from children in the UK and Europe is not clear." Longfield is hoping to shed light on TikTok's data handling to give parents much needed transparency.
Mr Justice Nicklin of the Queen's Bench division of the High Court wrote, "the issue is primarily (if not exclusively) an issue of law and the proper interpretation of the GDPR", adding, "there is a serious issue to be tried on this point".
Swiftly raise USD$100m (~£76.02m) in a Series B round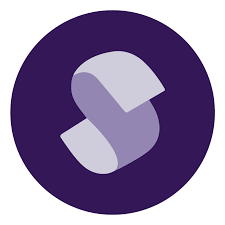 Retail technology startup, Swiftly, have raised USD$100m (~£76.02m) in a Series B round led by Wormhole Capital, bringing their total funding to USD$120m (~£91.22m). Liquid2 Ventures, Bramalea, Gaingels, and Silicon Ventures are amongst a crowd of investors who supported the round. The Seattle-based firm will use the fresh investment to expand their product offerings, as well as introduce new faces to their team. 
Vivek Garipalli of Wormhole Capital commented, "retailers need a technology partner to help them thrive amidst evolving retail landscape and customer behavior. By partnering with Swiftly, retailers can leverage their physical locations, customer relationships and distribution networks to not just survive the shift in retail—but instead to leapfrog it."
Swiftly was founded in 2018 by Daniel Kim, Henry Kim, Karen Ho, and Sean Turner with the aim of enabling companies to sell directly to the consumer through connecting brands to customers through retail media networks. Henry Kim, CEO, stated, "retailers need to act now to connect the digital and in-store experience and capitalize on the USD$100bn (~£76bn) retail media opportunity." He adds, "those that don't connect the digital and in-store customer experience risk becoming obsolete and are handing over loyal customers and advertising revenue to the competition. Swiftly gives power back to retailers by providing a complete and flexible solution for in-app and in-store shopping enabling them to meet their customers where they're shopping."
Also in retail media news, Shopify have launched a 'link in bio' page service called Linkpop, to allow users to add shoppable links to their profiles. The Ottawa-based firm confirmed that the new service will allow brands "to lead customers to specific pages and products at the exact moment of interest in their feed, and then transform them from a visitor to a customer in seconds." Investors, however, haven't jumped at the opportunity as Shopify saw their stock drop 8.2% at close on Tuesday. Reports suggest that their temporary suspension of operations in Russia and Belarus could be a cause of the fall.
Clarification 11 March 12:30 (GMT): The second news story has been updated to define TikTok as an "international video app" as opposed to a "Chinese social platform".
Also in the news:
- DoubleVerify Earns MRC Accreditation Across Its Suite of Programmatic Targeting Services
- ShowHeroes Appoints Former Teads Exec Eric Shih to Board of Directors
- An Open Letter to the Advertising Technology Industry from MGID
- Zeotap Report Reveals the Commercial Impact of Data Privacy
E-CommerceFundingInvestmentLegalRetail Media