Snap Inc., YouTube and TikTok Grilled by Senate Panel; Digital Lenders Under Siege From Kenya
by Zara Briggs on 27th Oct 2021 in News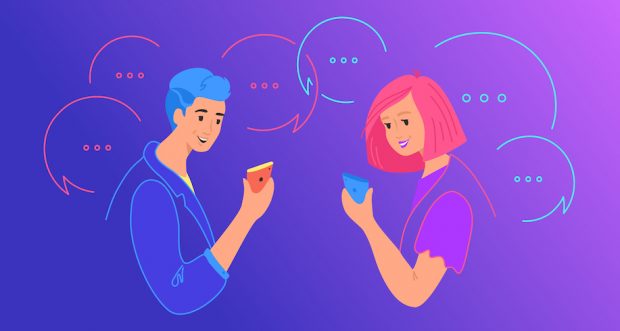 In today's ExchangeWire news digest: TikTok, Snap Inc., and YouTube questioned over child safety protocols; digital lenders could face license withdrawals after Kenyan crack down; and Zolve have raised USD$40m (£29m) in a Series A round.
Snap, YouTube, and TikTok questioned over child safety
The leaders of a Senate panel have questioned executives from TikTok, Snapchat, and YouTube about their safety protocols, as they further inquiries into social media's impact on children and teenagers. The hearing, which was named "Protecting Kids Online: Snapchat, TikTok, and YouTube", took place on Tuesday (26 October) at 10am, and underlined the need for stricter algorithms to filter inappropriate content.
During the hearing, the American social media platform, Snap Inc., were faced with references to a test account set up by Senator Mike Lee's staff, to understand initial content recommendations. Lee told Jennifer Stout, vice president of global public policy for Snap Inc., that his staff profiled a 15 year old Snapchat user, announcing that they had been presented with sexualised video games that were "wildly inappropriate to a child." Stout vouched that the "discover" feature on the messaging app is closely moderated, commenting, "if it violates our guidelines, that kind of content would go down."
Much of The Senate Commerce Committee panel's attention was centred around TikTok during Tuesday's hearing. The panel cracked down on algorithms, and whether the Chinese-owned platform continues to glorify mental health, violence, and drugs - referencing a recent Wall Street Journal report. Michael Beckerman, vice president and head of US public policy for TikTok, disagreed with the Journal, stating that the article didn't show "an authentic experience that an actual user would have." He added that improvements have since been made. Further inquiries into data sharing were made when Senator Ted Cruz referenced TikTok's testimony where they denied sharing data with the Chinese Communist party. Senator Cruz deemed this statement as "misleading" due to suggestions that the company shares user data with ByteDance. Citing information from the platform's privacy policy, Cruz read, "we may share all the information we collect with a parent," to which he responded, "there's a lot more than meets the eye."
YouTube's experience went a little differently. After paying a USD$170m (£124m) fine in 2019, due to reportedly violating online privacy regulations regarding children, the video-sharing platform have already prioritised online safety by removing the likes feature on YouTube Kids. Furthering their efforts, YouTube announced that they will start demonetising kids channels if they produce low-quality content that encourages negative behaviour. The news was conveniently announced one day before the questioning took place. These changes were taken into consideration during the hearing.
The line of questioning stemmed from former Facebook employee Frances Haugen's plead for further child safety measures on social media, after bringing forward evidence of Facebook's inconsideration towards mental health. 
TikTok and Snap were testifying before Congress for the first time.
Kenya cracks down on digital lenders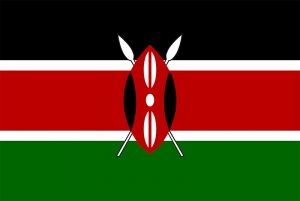 Digital lenders could face license withdrawals after Kenya added a clause to the new law of data protection passed by the country's National Assembly. The clause allows the banking regulator to revoke licenses of digital lenders who breach customer confidentiality, as well as the authority to cap interest rates. These new additions have been made in an attempt to protect people from digital lenders who offer high-priced collateral-free loans.
According to research compiled by Kenyan broadcaster, Waihiga Mwaura, debt collectors use intimidation and shaming techniques to recover loans given via digital-lending apps. Methods detailed in the report are repeatedly calling friends or family and naming them as the guarantor for the loan as a way to collect the money. It was added that receiving aggression and abuse through the phone call wasn't uncommon.
Going forward, digital lenders will need to obtain a license. Referencing the updated law, it has been stated that "the Bank may grant or reject an application for a licence by written notice addressed to the applicant within sixty days from the date of receipt of an application."
Zolve have raised USD$40m (£29m) in a Series A round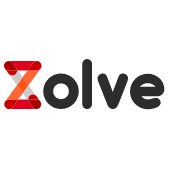 Cross-border fintech platform, Zolve, have raised USD$40m (£29m) in a Series A funding round led by Partners of New York-based venture capital firm, DST Global. Existing backers Accel and Lightspeed Venture Partners, as well as new investors Tiger Global and Alkeon Capital, participated in the round. According to a press release announcing the news, the investment will be used to enhance the company's financial services platform. CEO and founder of Zolve, Raghunandan G, states in a press release announcing the news, "we look forward to expanding the scale and reach of our products, helping even more immigrants globally to achieve their dreams."
Earlier in the year, the fintech startup raised USD$15m (£10.9m) in its seed round, valuing the company at USD$50m (£36.4m). Since then, their valuation has skyrocketed to USD$210m (£153m) post-funding - one of the largest Series A funding rounds in India's startup ecosystem according to The Economic Times. 
Raghunandan G, commented, "this incredible traction has been far beyond what we had envisioned and clearly demonstrates that there is a tangible need for a service that provides global citizens equitable access to financial products."
Clarification 14:00 (BST): We have updated the article to clarify that Partners of DST Global led the funding round. We apologise for any confusion caused.
Also in the news:
- Lotame Global Third-Party Data Sales Increased by More Than 40% YoY
- VDX.tv Releases 2021 EMEA Holiday Video Advertising Guide for Brands and Retailers
- Bidstack Launches New 'In-Menu' Ad Format
- Admix Raises $25m Series B to Monetise the Metaverse with In-Play
FundingSnapchatSocial MediaYouTube