The Future of Publisher Monetisation: Q&A with Shez Iqbal, Criteo
by Grace Dillon on 12th May 2022 in News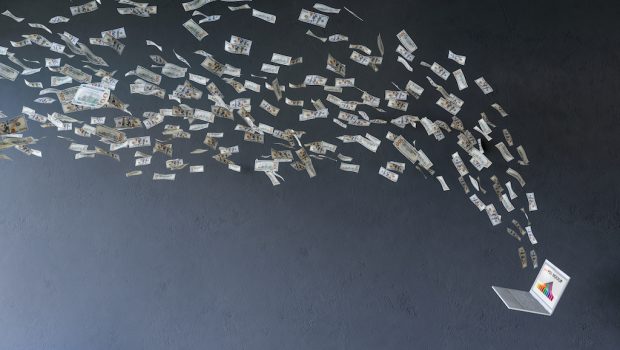 In this Q&A written exclusively for ExchangeWire, Shez Iqbal, Director of Publisher Partnerships, Northern Europe at Criteo, discusses the key challenges facing publishers, the increasing adoption of alternative ID solutions, and how addressability has impacted publishers' monetisation strategies.
What are publishers' main points of focus, and what key challenges are they currently facing?
Publishers still want to fund the valuable content they create for their readers with sustainable revenue streams. Like all good commercial teams, publishers' commercial teams have seen significant growth over the years and are looking at ways to safeguard that revenue by diversifying their content monetisation strategies.
The challenge publishers face is educating buyers and advertisers of how to navigate the current complexities involved in buying their portfolio. One solution which has built momentum is contextual advertising, through which advertisers can build a picture of what is being transacted on outside of cookies.
Another key hurdle is adapting to a landscape where consumers are cutting down on subscription services. One UK publisher told us that "One new, major challenge we're facing is users' subscription fatigue. The cost-of-living crisis in the UK means that many households are having to make cuts in their disposable spending. As publishers, if we're being totally honest with ourselves, no household needs to have a subscription to our product, and if a consumer is faced with the choice of paying for essentials such as food, clothes, fuel and a magazine or newspaper subscription, we are, rightly, going to lose out every time. The challenge is therefore providing the right mix between building a sustainable subscription and providing such value to the consumer that your product becomes a part of their daily life."
Which alternative ID solutions are proving most popular amongst publishers, and which do you believe will be most widely adopted?
Many publishers are choosing to work with multiple ID solutions to make sure all bases are covered. We need to be able to give consumers as much control as possible to make their own decisions about their level of addressability.
One solution, Hashed Email Address (HEM) matching, has been gaining attention as of late. While many companies look to collect IDs, the strategy they should be looking at is matching. Some big, commerce data-rich ad tech players are already coupling this data with advertiser and publisher first-party data via privacy by design methods.
While third-party cookies are still in existence, marketers use them to define strategies for the future in order to preserve a healthy and open internet in which consumers have choice and control.
We expect that ID solutions for publishers may resemble SSPs from 10 years ago – everyone will work with them to take advantage of the full plethora of demand from the market.
What are the key challenges surrounding the development and implementation of alternative identity solutions?
It's difficult to get the right value exchange for consumers to log in. This, combined with the ambiguity around the legality of these solutions, is also throwing up hurdles for some publishers. Finally, while there are third-party cookies in the market, the buying mechanism and spend is still predominantly via these channels, and while 'testing' is happening outside of this, the default is business as usual from the buy side.
If ID solutions are going to offer a real alternative for publishers and advertisers, they need to be interoperable with each other. Otherwise, publishers are going to be forced to either work with every provider or turn down briefs by not supporting one or two providers.
How important has addressability been to publishers' monetisation strategies, and how has this changed in the wake of new privacy legislation and ad tech infrastructure?
Addressable identifiers have been very important because they provided a consistent way to measure the impact of campaign performance. Addressability offers an accurate method for measuring incremental conversions and sales because purchase information always captures an email address, which is a foundational way to tie performance back to a certain campaign, audience, or creative.
While even sophisticated contextual solutions depend on addressability to a certain degree, it's importance does increasingly depend on the publisher. It's fair to say that most publishers are evaluating addressability and keeping a close eye on which solutions are building up traction as they move to diversify their monetisation strategy.
How far do probabilistic ID solutions sustain publishers' digital revenue, and will they continue to do so to the same extent for the foreseeable future?
For marketers to continue advertising across publishers at the same CPMs as today, they need to provide solutions that attract marketer budgets. Walled gardens will continue to offer audience-based engagement, frequency capping, and real-time optimisation, hence it will be critical for publishers to adopt new solutions that also provide such capabilities to maintain their revenue. Criteo is actively working with new proposals that offer solutions to meet these needs. Identifiers that are only probabilistically linked to specific individuals' identities are more privacy-safe than many of the walled garden offerings that rely on information directly-linked to people's identities to support their monetisation.
How are publishers diversifying their revenue streams? Have any new alternatives emerged over the past couple of years, or are we seeing more interest in established options?
Publishers are absolutely diversifying, and there is no 'one size fits all' approach. Inventory is too diverse and advertiser goals are too broad for that to be the case. There will be certain strategies that work for certain portions of inventory. As such, ensuring your set up caters for the full spectrum — from branding to performance, rich media to native, display to video, context to audience — is important in driving revenue streams forward.
Some publishers have also sought to improve their revenue flow by varying the ad experience based on a user's subscription level or opt-in choices. However, they can go further based on user behaviours, referring to the website and entry point. We've already seen this approach across some publishers who decided to go behind a paywall.
Programmatic offers great scale and opportunity for the buy side, and sellers can use the technology, but they ideally need to be more organised than just offering up inventory in the open exchange. One publisher told us that while their focus has ultimately been on continuing to transact in the programmatic world, they have also sought to identify technologies which help 'grade' and position inventory.
AddressabilityIDMonetisationPublisher