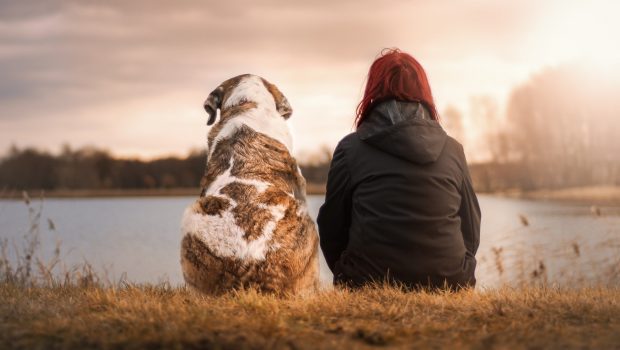 In the fourth article in the ExchangeWire RetailMediaHub, we explore how retail media is reshaping the relationship between retailers and their customers, the opportunity within the medium for retailers, and how technology can be used to help realise this potential.
Opportunities for retailers in the post-cookie ecosystem
The looming deprecation of the third-party cookie, along with the introduction of Google's Privacy Sandbox on its Android ecosystem, represent a huge opportunity for the advertising industry as a whole to reinvent its relationship with consumers, especially in a commerce context. For years, trust in the industry has been in the doldrums, driven lower by ever-present ads extolling the virtues of a once-considered-briefly-for-a-wedding-present-but-swiftly-rejected toaster.
However, retail media offers to close the loop between marketing data and actual sales, reducing the need for inference, bolstering consumer trust towards retailers, and offering retailers a way of maximising profitability. Profit margins on retail media are estimated to be as high as 70-90%, offering retailers an opportunity to bolster the efforts of their core business. In an economic downturn, and as public market focus continues to shift away from growth towards profitability, this will become all the more critical moving forward.
Aside from raw profitability, the channel offers numerous other benefits. Speaking on a recent episode of ExchangeWire's MadTech Podcast, Jan Montwill, global media manager at H&M, said, "With the third-party cookie disappearing, context is king. Retail media coming in as the knight in shining armour with first-party data is a brilliant opportunity for marketers. But what I also see as a fantastic opportunity is the omnichannel advertising possibilities, maybe more for the type of retailers which have both online and offline (physical) stores where you can actually have that advertising space on both their online and in their offline locations, such as Boots, Carrefour, and Tesco. That is unique to retail media that you don't really see anywhere else.
"The potential is huge here in EMEA, especially as the region is different from North American and APAC markets. We don't have a very strong Amazon presence in all markets, and it is quite fragmented in EMEA. Whereas, in the US, you have Amazon and then the likes of Walmart and Target, then you have the super apps in Asia. Here we don't really have that environment. Amazon is strong in the UK, Germany, and France, but then you have all the other different retailers that are, in many markets, bigger than Amazon, and markets where it doesn't really have a foothold.
"It will be interesting to see how these retailers develop with first-party data, and whether they adopt an Amazon-like model or if they go their own way. Or whether Amazon just swoops in and takes over the back-end. There are also platforms emerging that could be connected to retail media, such as Shopify, which could act as out-the-box solutions for retailers that don't have the infrastructure or clout to start a partnership with Amazon. Niche agencies will pop up and existing retail media agencies are certain to grow. They will probably provide both selling and implementing opportunities. There is quite a lot of money to be made here, so the agencies will no doubt be quick to jump on this."
Babs Kehinde, senior director of publisher development at PubMatic, adds, "The strength of retail media reflects the fact that advertisers like the visibility of performance provided by closed-loop measurement capabilities—the ability to tie a media campaign back to omni-channel sales. Its success both as a business opportunity and as a marketing channel is prompting other industries to boost investment in this area.
"Each new retail media business creates the need for media buyers to invest in training and communication. Companies that entered early, with large reach and simple buying interfaces, have an advantage and will likely maintain their appeal to media buyers as the market matures. Armed with strong customer relationships and solid rapport with media buyers, early entrants in retail media are already generating scale, giving them the confidence to invest in technology and people to accelerate growth. Core components of the technology stack include a user interface, data management platform, ID resolution, and audience building.
"Ultimately creating a retail media offering will provide access to an additional revenue stream for retailers but to realise the full potential they must adhere to some core principles:
Making it easy for their partners and brands to invest in
Offer measurable and transparent insights that will help guide future activity
Make it engaging for the consumers as they will be fundamental to proving the value of this channel."
How consumers can benefit from retail media
In answering the question of how consumers can benefit from retail media, thus strengthening the ties between retailers and their brand partners, Montwill commented, "Loyalty schemes have been discussed prominently, they offer a massive value exchange because consumers are savvy. They know what their data is worth, so they want to have something in exchange for that. They're not just going to give it up, especially now with people being aware of GDPR, etc. Loyalty schemes are perfect for that, you give your data in return a discount, especially now with the cost of living going up.
"What I don't hear being talked about, or maybe I'm a bit wary of, is the use of first-party data for more targeted messaging, more "relevant ads" etc, that we keep talking about in the media industry. That might be something we need to worry about because customers are bored and tired of retargeted ads. That's nothing new per se, but the insights that you can get from first-party data are quite valuable, so if you start using that data in the wrong way that will be problematic. Where the likes of The Trade Desk and Criteo are selling first-party data, I'm worried that some brands may take advantage of that and start the bad loop all over again, where we start following people around the internet with the shoes they never bought, for instance."
Kehinde offers a counterpoint in reassurance against these concerns, "The value of a retail media business rests largely on the strength of the consumer relationship. Retailers with rich consumer databases and deep relationships can deliver personalised advertising that creates a targeted and seamless experience for consumers and high returns for advertisers.
"Brands, on the other hand, value the unique opportunities retail media offers. They are incorporating this new advertising channel in their marketing mix, in addition to traditional trade marketing spending with retailers. With ads in retail media business, they can target consumers based on retailer's first-party data and real purchase figures instead of derived interests from surfing behaviour only. Customers will benefit by receiving more relevant content, more in tune with their actual purchase habits leading to a better overall customer experience."
Ad TechPost-CookieRetailRetail Media