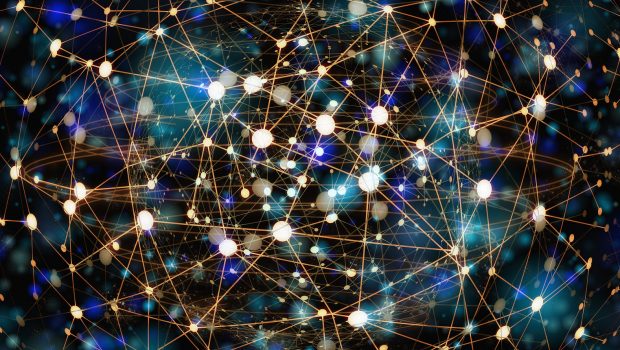 In association with H+ (Hakuhodo & D.A.Consortium).
On the eve of ATS Singapore 2022, Joe Nguyễn, senior strategic advisor at H+, details the importance of the customer data platform in revolutionising marketing communications, and allowing advertisers to leverage effective insights.
What is the difference between a CDP and a CRM?
When the term "CDP" first started being used, there was, and perhaps still is, a confusion around how a "customer data platform" differs from a "customer relationship management" (CRM) system. I had thought that a CRM is an all-encompassing practice embracing all touch points with a customer, and the various technologies and platforms to support such endeavours.
What has been generally accepted now is that CRM refers to the actual platforms and technologies to maintain that relationship; the vendors and tools that provide the method to interact via email, messaging, billing, and communications to the customer as well as the data systems required by such interactions. A CDP, on the other hand, refers to the platforms that enable marketers to derive deeper understanding and insights of their customer beyond contact information and past purchases. So a CDP harnesses big data to produce a better view of the consumer in order for the CRM system to better engage customers with the "right message at the right time".
Delegating the CRM as a communications management tool places the CDP into the role of creating and managing strategic, actionable insights for the marketer. Indeed, the CDP is expected to enable marketers to understand each customer better by aggregating data from multiple sources, processing and cleaning the data, and applying data science practices to enrich the understanding of the customer. This combines first-, second-, and third-party data sources into a single location.
So what's the big deal with CDP?
The CDP plays very important roles in data management and utilisation:
Data ingestion
There is no shortage of data about your customers, whether this is the typical relational database of names and addresses, or a huge set of unstructured data that have resulted from increasing digitalisation. There is web analytics traffic; marketing data from advertising campaigns; segmentable and targetable data from third-parties; e-commerce sales data from multiple marketplaces; and even offline sources like sales data and market research. This has to be quickly and regularly ingested into a single platform - the CDP - using prebuilt tools and APIs.
Identity resolution
Customers connect to the brand through many channels and devices. A brand needs to have a unified customer profile that bridges the CRM platform with first-party cookies; email addresses; social media identities; devices ID; advertising IDs; and a plethora of "unified IDs" that are popping up. The brand's unified customer profile ID is the key to connecting different insights from disparate sources in order to understand the customer better.
Data processing
As the floods of data streams from multiple sources into the CDP, it has to process and link the data up so that it can be used for further analysis. Data parsing and cleaning are major tasks to make sure that the data coming in is accurate and usable, - else it will be a case of "garbage in, garbage out".
Reporting and analytics
Having the relevant and accurate data in one place is the first step in understanding the customer better. Creating business analytics reports and tools is much easier with the data already connected, deduplicated, and unified. Different teams can create relevant reports and dashboard for their specific KPIs and business objectives. Many CDPs have their own reporting and analytics tools and can also integrate with data visualisation packages.
Data science and insights
The real benefit of a CDP can be further enhanced to optimise growth and retention efforts of marketers by utilising data science tools and practices to provide advanced insights about the consumer. Most CDPs will have features that allow for algorithmic rules to combine data and may possibly have machine learning solutions that can be applied to the CDP data to surface new segments and correlations. CDPs are also the platform to connect to external partners that may provide even more advanced insights with proprietary data and/or data science techniques and capabilities.
The core of communications transformation
At H+, we aim to empower your digital future across every platform, by contextualising experiences and maximising data utilisation to uncover latent demand and realise new lifestyle preferences. The CDP is essential to empowering this transformation from traditional CRM touchpoints into an efficient and ROI-driven marketing platform that enables sustainable growth through creating new demands and values by delivering constantly evolving, consumer-centric experiences. The CDP sits at the centre of a customer data strategy and allows connectivity between the different objectives of customer acquisition, customer development; market creation; lead generation; and lead nurturing.
H+ is CDP-agnostic strategic network and advocates CDP as part of any, and all, of our solutions. By having a CDP-led approach at its core, it is much more effective for H+ to activate an advanced InsightOut® approach to planning which adds proprietary data science practices and methodologies to increase marketing efficiency and ROI.
The proprietary InsightOut® planning approach has, as its cornerstone, understanding people not simply as consumers, but as sei-katsu-sha - Hakuhodo's term for the holistic person. "This is what drives us to look at people as a sum total of their lives, preferences, aspirations and dreams; and to seek out the evolving lifestyle experiences that will inform engaging communications," said Michihiko Suganuma, Head of H+.
Transforming communications means changing what we know of - and how we look at - people, in order to enable a marketer to better and more effectively communicate to customers. The CDP is the core engine that powers data aggregation, data processing and data wrangling and hence allows effective insights and communications strategy to be utilised at scale for marketers.
---
ATS Singapore 202 takes place on 21st and 22nd September at Parkroyal Collection Marina Bay. Tickets and further information are available via the ATS Singapore 2022 event hub.
AnalyticsDataIdentityMarketing