HSBC Buys Silicon Valley Bank in Last Minute Deal; Signature Bank Latest to Close as Crypto Crumbles
by Hannah Dillon on 13th Mar 2023 in News
In today's ExchangeWire news digest: a last minute government deal by the UK government will see HSBC acquire Silicon Valley Bank; Signature Bank becomes the latest crypto-friendly institution to shut down; and Meta is reportedly working on a standalone app to rival Twitter.
HSBC to buy SVB for £1 following government deal
The UK government has arranged for Silicon Valley Bank's (SVB) UK operations to be bought out by HSBC. SVB was closed and its assets seized by US authorities on Friday (10th March), prompting fears over the company's multi-billion dollar shortfall. The takeover, which cost HSBC just £1, is set to save thousands of British tech firms from major financial losses.
Signature Bank to shut down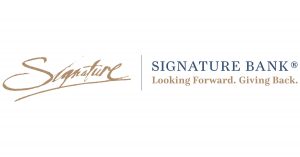 New York state regulators have shut down Signature Bank, the US Treasury Department has confirmed. The lender was considered to be one of the US' most crypto-friendly banks, alongside Silvergate Capital Corp and Silicon Valley Bank, which have also crumbled in recent weeks.
Meta working on app to rival Twitter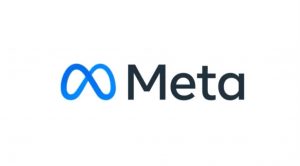 Facebook-parent Meta is reportedly working on a standalone app, dubbed "P92", to rival Twitter. A spokesperson for the company stated, "We're exploring a standalone decentralised social network for sharing text updates." Creating such a platform would allow Meta to exploit the current state of Twitter, where cost-cutting measures and redundancies have put the company in disarray.
New on ExchangeWire
'A Recalibration is Overdue': have your say on measurement, attention and context
The MadTech Sketch: Welcome to the No Data Zone
EssenceMediacom's Laura Wade on sustainability in fashion, retail tech and the green potential of AI
PressBox Digest
Industry Heavyweight Pierre Naggar Joins MINT as Director of Sales to Lead UK Expansion
Hubvisor & Media.Figaro Partner to Launch DIRECT DEAL
Edinburgh Airport Launches Programmatic DOOH with JCDecaux UK
Want to see your latest press releases featured on ExchangeWire? Email info@exchangewire.com to find out more about our PressBox service.
Fact of the Day
~51% - the increase Meta's shares have experienced so far in 2023.
Last week's tech teasers
Inspired by the latest MadTech Podcast, last week's tech teasers are all about sustainability. How much do you know about sustainability within the ad tech industry? Find out below:
Challenge yourself on ad tech, martech, media, and commerce, by signing up to The Stack, where we publish a new quiz every Friday.
AcquisitionBankingCryptocurrencyMetaTwitter