ATS Madrid 2018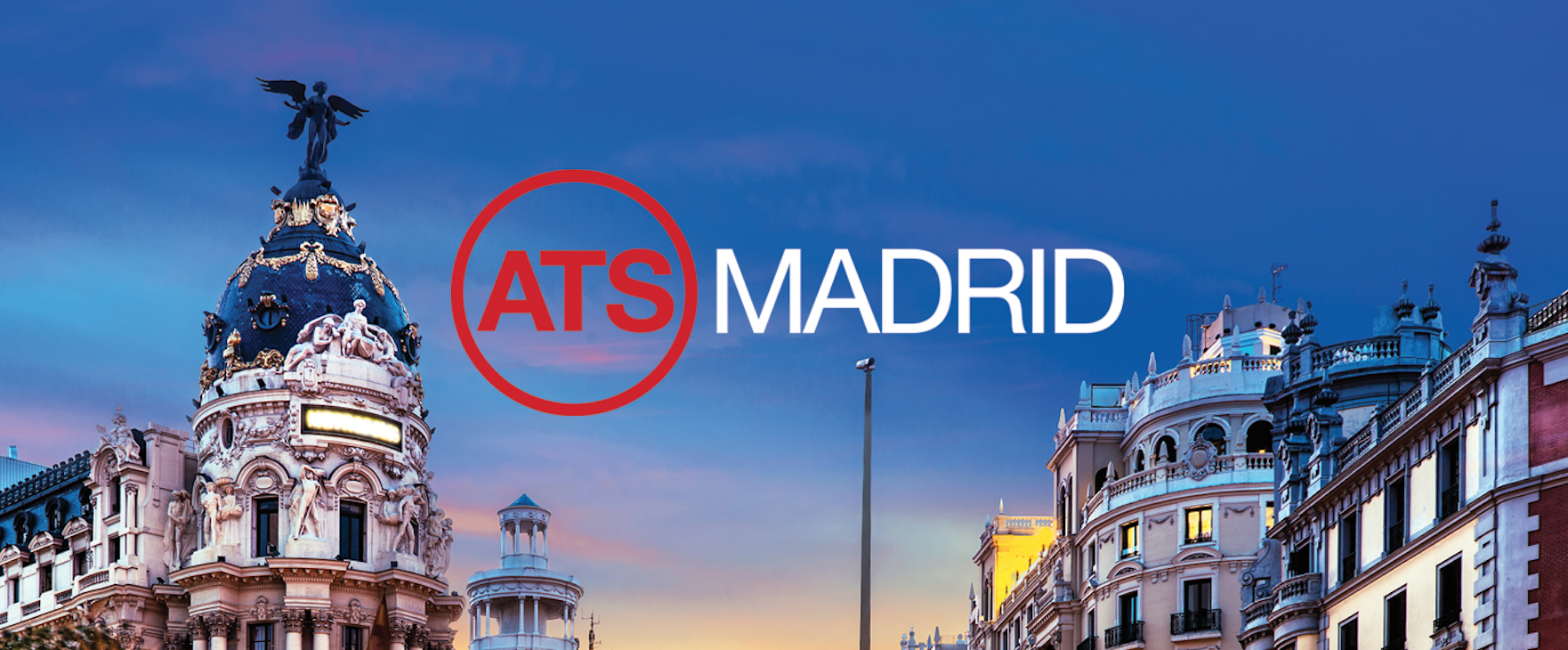 Simon Halstead, Head of Open Demand EMEA, Oath Ad Platforms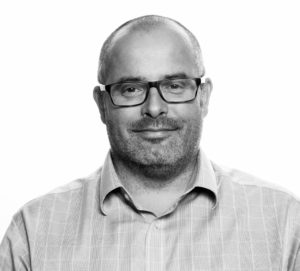 Simon is Chair of IAB Europe's Programmatic Trading Committee, and has been involved in the programmatic industry since 2011.  In his role as Head of Open Demand EMEA for Oath, Simon leads sales efforts to Advertisers, Agencies and Independent buyers and technology partners working with Oath Programmatic Exchanges, working with teams in regional and in major EMEA markets. Prior to Oath, Simon worked at Microsoft and a number of Media buying agencies and Sales Houses.
Natalia Papiol, General Manager Spain, The Trade Desk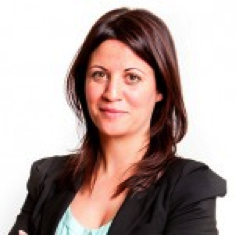 Natalia Papiol is General Manager for The Trade Desk in Spain, where she oversees client development and retention within the market. She brings over 15 years' digital marketing experience to the role; before joining The Trade Desk, Natalia was Head of Digital at Mediacom. Prior to that, she was responsible for developing Xaxis (part of GroupM) in Spain, where she executed the launch of the business and managed the team responsible for service delivery. Natalia has also held a range of digital positions at local and international ad networks and publishers, including Hi-media, Antevenio Group, and Santander Bank Group. Natalia is based in Madrid, Spain.
Alex McIlvenny, VP Sales Europe and Country Manager UK, Ligatus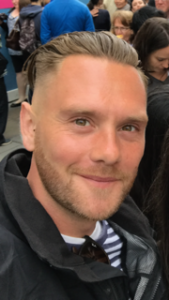 With more than 13 years international media experience, Alex is recognised within the industry as a senior marketing leader with a proven track record for launching and growing digital businesses in the UK through successful partnerships with agencies, advertisers, publishers and tech platforms. As VP Sales Europe at Ligatus, Alex is responsible for international commercial strategy, programmatic platform integrations and management, new product roll out and management, as well as leading the UK market as Country Manager. Before joining Ligatus, Alex held the roles of Managing Director and Group Director at Mozoo, where he was tasked with growing the company's brand presence, market share and revenues across Europe. Prior to Mozoo, Alex was the first hire for Widespace UK as Head of Sales, where he spent 2.5 years building the business into one of the UK's most recognisable mobile advertising platforms. Alex also brings to the table his international media experience following 5 successful years as the Head of International Media at Haymarket Publishing.
Julio Alonso, Founder & CEO, Weblogs SL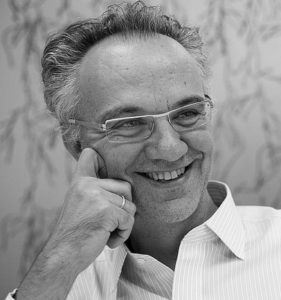 Founder and CEO at Weblogs SL, the leading specialized digital media company in Spanish. He has led the growth of Weblogs SL since it's inception in 2005 with the objective to position it as the leading specialized digital media company in Spanish. Weblogs SL creates, grows and manages specialized digital publications, written by a 250+ strong editorial team made up of knowledgeable and passionate experts. Currently it maintains 30+ digital publications in Spanish, followed avidly by over 62 million monthly unique users (Google Analytics data). Some of it's most salient publications include Xataka, Motorpasión, Trendencias, Directo al Paladarand Bebés y más. He dedicated 10 years of his professional career to management consulting. He was a consultant at Value Partners in Milan and Sao Paulo (1994-1997), a Partner at DiamondCluster International (now part of Oliver Wyman, 1997-2002) and a cofounder and Managing Director at Intélica Venture Management (now a part of Roland Berger, 2002-2004).
Jawinda Payano, Head of Custom Data Solutions, Digilant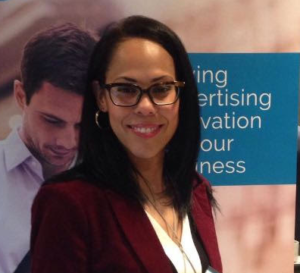 Jawinda, currently responsible for Custom Datas Solutions in Digilant Spain, is a veteran with more than 15 years of experience in the digital field. During her  +7 years in Digilant she has played several roles, managing projects with brands such as Telefónica, GrupoSantander, Estée Lauder and Catalana Occidente, amongst others. 
Previously she developed her professional career working in the client side of the business and in digital media - publishing groups and technologies -, working in companies such as Unilever Spain, Grupo Zeta and AOL Advertising, and managing the relationship with large agencies and large accounts. This experience offered her a vision from the perspective of the client, which has allowed her to develop her ability to detect and manage clients
' 
needs and a sixth sense to develop new ad-hoc products to respond to those needs.
Jawinda has a degree in Marketing, and an MBA from IADE (UAM).

Paula Ortiz, Director of Legal and Institutional Affairs, IAB Spain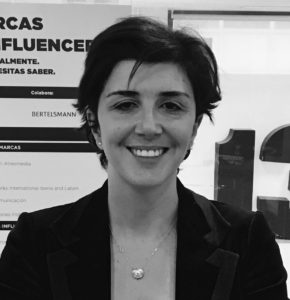 Paula Ortiz is a senior executive with broad experience in the policy/advocacy field focused in the Internet industry. Currently she is director of legal & institutional affairs at IAB Spain. Previously, she was senior advisor for the Spanish DPA, representing them at the Article 29 Data Protection WP of the European Commission, the OECD, the International WG on Data Protection and Telecommunications between others. She's a regular
 speaker at forums and conferences, she has published several articles on the digital economy and she's the academic director of the legal & digital business course of IAB.
Xavier Garrido, Data & Programmatic Director, PRISA Brand Solutions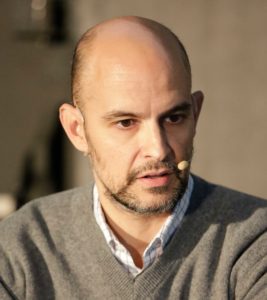 Xavier Garrido is a digital media professional with +15 years of experience gained through working in different companies. The first years for a leading digital Publisher Softonic as a Global programmatic Director, then moved to a worldwide leader media agency, GroupM as Head of Programmatic and Brand safety and nowadays working in a Media Publisher ELPAIS as a Data and Programmatic Director. This career has  provided to Xavier a near full 360 degrees view on the adtech landscape, understanding the needs and the challenges from Buy Side and Sell side. With a clear  strategic and operational view he likes to dig into the details on how all this tech disruption is changing the media world.
Sara Buluggiu, Managing Director of Italy, Spain & MENA, Rubicon Project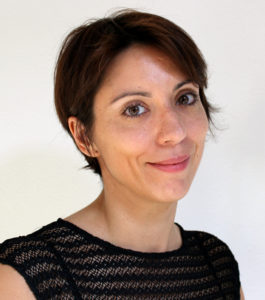 Sara Buluggiu is Managing Director of Italy, Spain and MENA for Rubicon Project, working with buyers and sellers across these regions to evangelise and increase adoption of the company's technology platform. Based in Milan, she reports directly to James Brown, Managing Director of EMEA. Previously Digital Director at VivaKi Italy and Starcom MediaVest Group, Buluggiu has considerable experience and expertise in the digital advertising space, working with high profile customers such as Procter & Gamble. She has also previously held positions for Vizeum, Isobar and Zenith Optimedia. She is passionate about everything digital and is the mother of Giovanni, eleven years old.
Edward Wale, Senior Director of Platform Services, SpotX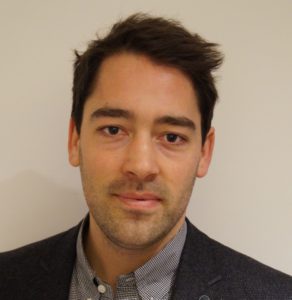 Edward Wale is Senior Director of Platform Services for SpotX, the leading video advertising platform. He works with premium publishers and broadcasters across Europe to help them manage their video inventory and maximise advertising revenue. Wale has eight years of digital advertising experience from companies including Videology and BrightRoll – which was acquired by Yahoo! in October 2014. He joined Videology in 2014 where he managed and developed publishers' advertising strategy and prior to that, he worked with agencies, trading desks and independent platform clients at BrightRoll. Wale lives in West London and is married with a baby daughter.
Mikel Lekaroz, Managing Director, Oz Digital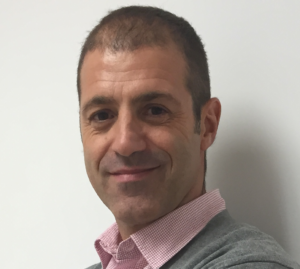 Mikel Lekaroz is Managing Director of Oz Digital. Oz Digital acquired Zodiak Advertising Spain in 2017, the leading Publisher Trading Desk in Italy, Germany and Spain. He is also Founder and Board Member at Adbibo Technologies, a Data&Video Trading Desk in Spain. Mikel brings over 20 years of digital experience having started in 90s setting up one of the firsts ISPs in Spain. Prior to Zodiak, he was Country Manager for Hi-Media (AdUx) in Spain. He is also a Board Member of IAB Spain and was elected President in 2012.
Luke Fenney, VP, Publisher Development, Index Exchange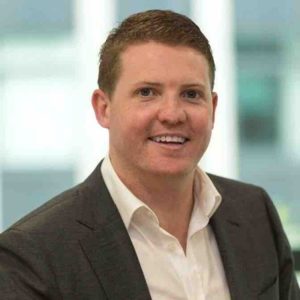 With more than 10 year's experience in the ad tech and publisher space, Luke is responsible for growing Index Exchange's publisher footprint in the UK and across Europe. With extensive knowledge of programmatic technology and the digital advertising space, he joined Index from Rubicon Project's international leadership team where he helped the company launch and scale across Europe, Asia Pacific and Latin America. Previously, Luke held publisher roles at MySpace in London and REA Group in Melbourne. Hailing from Australia, Luke now calls London home but still manages to watch Australian Rules Football every week.
Pablo Fernández Burgueño, Chief Legal Officer, Abanlex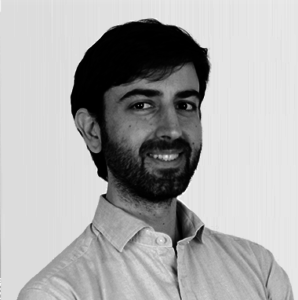 Pablo is one the founders of Abanlex (law firm specialized in IT), Escila (IT security and audit company) and NevTrace (blockchain laboratory). He is a member of a Europol group focused on data protection. His work on cybersecurity includes several conferences at the European Commission, Spanish Congress of Deputies, and various privacy related publications. He is also a law books writer and lecturer in several post-graduate courses and masters.
Remi Boudard, Country Lead for Spain, AppNexus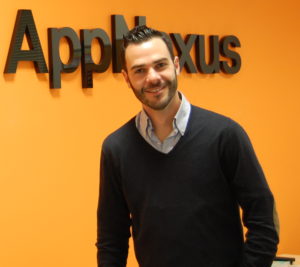 Remi is the Spanish country lead for AppNexus, an independent internet technology company that harnesses data and machine learning to power the world's open digital audience platforms. He's got a background of 10+ years' experience in technology applied to digital marketing, with expertise in Display Advertising, Mobile marketing, Data and Programmatic. His main goal is to evangelize the market on the programmatic revolution. Besides Remi is highly involved in different educational institutions and local advertising associations.
Dominique Loumaye, CEO, L'Agora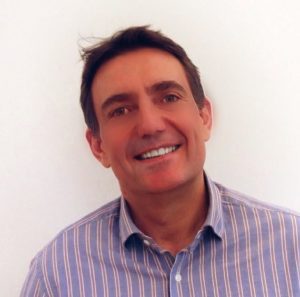 Dominique Loumaye is CEO of L'Agora, one of the leading native advertising companies in Spain. With over 25 years of professional experience, Dominique is one of the most important figures in the digital advertising sector. He was the founder of the first digital department in a media agency (Carat), in 1999, as well as commercial director of the agency. A year later, he promoted the creation of the IAB in Spain, setting up its first board of directors and being the first president. In recent years, he has led various business projects such as the launch in Spain of Espotting, Miva Media, wunderloop (today Audience Science), Improve Digital and PAN, which subsequently changed its brand to the current L'Agora.
Pepe Cerezo, Digital Strategist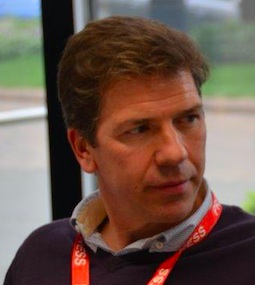 Currently he is the coordinator of the process of choosing the digital audience meter for the Spanish market. Pepe is a digital strategist who specialises in digital journalism, online media and new business models. He's got more than 15 years of experience in new technologies and digital transformation of organisations, especially in the media sector. Since January 2015, Pepe's been the director of Evoca Media, a digital strategy-consulting firm thats focused on digital communication and media transformation, with wide experience in the implementation and development of digital projects. Previously he held various executive positions relate to digital business in companies like Prisa, Orange, etc. Cerezo Recently published the whitepaper The Media and the Challenge of Programmatic Transformation.
Enrique Diaz, Director Marketing digital e innovación, Equmedia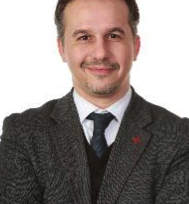 Enrique Diaz is Head of Digital at Equmedia. Management of the New Technologies Area, taking responsibility for the development of digital media within the company. His accounts include; Nintendo, Hugo Boss, Ford, Fanta, Procter & Gamble, Unilever, Green Cola... Enrique has 19 years of experience in digital marketing. 9 years in Equmedia, owner of Espacio Preferente (mobile marketing Agency, 2002 – 2008), Nokia ADS (mobile network) and Editorial Groups like Focus Ediciones and Publiespaña. He holds a Degree in Business Science by the Complutense University of Madrid and a Master in Digital Marketing by EUDE and Cambridge School (2014).
Sergio Cuerda, Strategic Development Manager, IPONWEB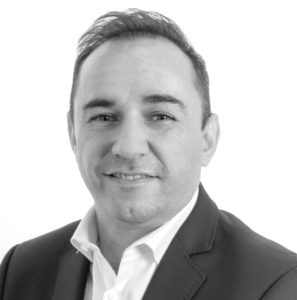 Sergio joined IPONWEB in 2018 in the newly created role of Strategic Development Manager and is responsible for customer success across the IPONWEB client portfolio within Western Europe. Prior to joining IPONWEB, Sergio had been working for the last 16 years in multiple sales and leadership positions in leading email marketing firms, such as Epsilon and Salesforce Marketing Cloud.

Martin Clamart, Business Development Director EMEA New Markets, Sublime Skinz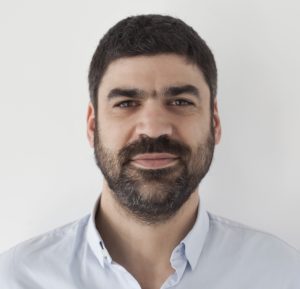 Martin Clamart is Business Development Director EMEA New Markets at Sublime Skinz, a company specialized in premium advertising experiences on multi device.  He benefits from a 15-years' experience in Adtech and digital advertising in agencies (Carat, OMD) as well as in desktop and mobile ad networks. Before joining Sublime Skinz, he held several positions at Horyzon Media, Ad4screen and Melty Group. In his role at Sublime Skinz, Martin is to promote to agencies and advertisers the adoption of new impacting and non-intrusive ad solutions and technologies for Mobile and Desktop campaigns. One of his main missions is to drive future developments in Spain and Italy.
Beatriz Lizarraga, Consultant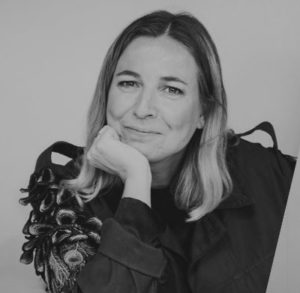 Beatriz Lizarraga is a specialist in marketing and business development. She has 20 years of professional experience in the media industry, as well as in advertising agencies. In recent years he has directed digital transformation processes and collaborates actively with the blockchain community.
Niko Muñoz, Corporate Development & Strategy Advisor, Inicia Corporate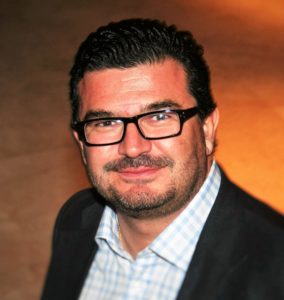 Niko Muñoz, is an expert in transforming businesses. He serve as hands-on corporate development, strategy advisor for transformation and M&A at his firm Inicia Corporate. He also teaches Digital Strategy and Marketing Strategy at Saint Louis University and EAE Business School.  Between 2005 and 2015, he headed the Global Corporate Development Team at the media division of Havas, exploring outside industry boundaries of the industry to introduce digital innovations that transformed advertising business such as programmatic, dynamic video advertising, branded contents and setting up alliances with OTT TVs, Smart TVs and other players. Previously he served for 12 years in technology, media and entertainment. He is a Juris Doctor and obtained his MBA from the IESE Business School and I holds a Ph.D. in Management. He lives in Madrid with his wife, 3 kids and Taky, an English cocker spaniel.
Javier Pérez, Head of Programmatic, T2O media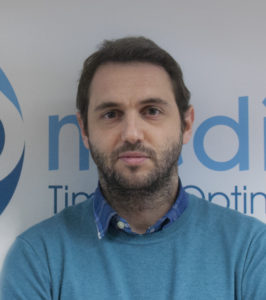 Javier Pérez is Head of Programmatic at T2O media, an independent media agency that combines all the power of data with a huge knowledge of the different media channels, delivering business results for brands. With more than 7 years of experience in digital advertising Javier has developed a deep expertise on programmatic ecosystem, managing the different tools (DPS, data sources or verification technologies) and relation with the main providers.
Rocío Baztán, Co-Founder & COO, DatMean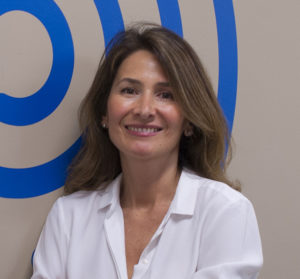 Rocío Baztán is the co-founder and COO of DatMean, the leading transparent market place of 2nd party data in Spain. Strong believer that using data for advertising is not just only for big companies, that is whyvDatMean aim at democratizing the use of data. Rocio has developed a wide expertise and full vision of the digital ecosystem and its applications in companies, she called herself a digital business translator after more than 20 years of experience in digital advertising. Prior this entrepreneurial stage she was digital leader for Latin America at Mindshare. Also she has held many digital positions at ad networks and agencies, including Maxus, Antevenio, Ogilvy, Prisa Group.
Arturo Valero, Chief Data & Technology Director, IPG Mediabrands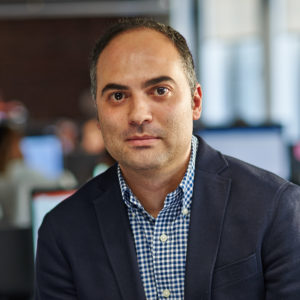 Arturo is the Chief Data & Technology Officer for all media agencies in IPG Mediabrands (UM, Initiative and Reprise) in Spain. Arturo leads Data Driven strategies including best-in-class technology, also in charge of the trading desk, Cadreon. He is working on a new product combining programmatic, technology and data. Before IPG, He worked in Publicis Media as Data & Technology director and Omnicom Media Group and counts on more than 12 years of experience in the field. He also teaches in different executive programs, MBAs and local advertising associations.
Raquel Melero Velayos, Audience Ads & Programmatic Manager, ATRESMEDIA PULICIDAD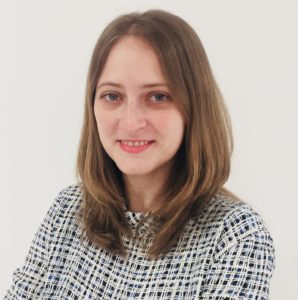 Raquel Melero Velayos is the audience ads & programmatic manager at ATRESMEDIA PULICIDAD. Raquel has more than 7 years of digital experience learning about different perspectives of the business such as Search, Display, Native, Programmatic; and different responsibilities such as Trafficker, Sales, Rebates and Optimization.
Gonzalo Galván Garrido, CEO & Co-founder, BMind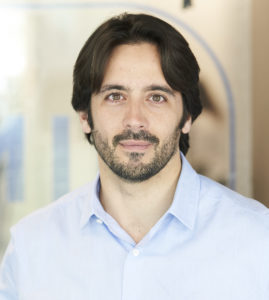 Gonzalo is the CEO & Co-founder at BMind, Data&Tech company that is changing the rules in the Ad Tech environment. He has extensive experience in the digital industry, where he has held senior management positions for the past 12 years, becoming a benchmark in the market as a specialist in the areas of Digital Transformation and Acceleration, Strategic Planning, Performance and Mobile.
Mercedes Blánquez Pérez, Head of Advertising Services & Innovation Products, Movistar+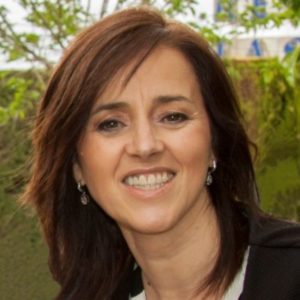 Mercedes is Head of Advertising Services and Innovation products Movistar+, the pay tv platform of Telefonica Group. With over 17 years of experience in digital advertising. She was one of the founder of the Terra portal, one of the main player at the beginning of the internet and the digital advertising in Spain. She has developed a vast expertise managing diferents tools and capabilities (adserver, RPD, audience data, telco big data, ...). In his currently role, she in charge of implementation and development of new advertising services and products based of specific capacities of IPTV TV and OTT platform like Movistar+.