Leaf Group's Scott Messer on Infosum, Facebook Australia, and Walmart's Bid for TikTok
by Grace Dillon on 4th Sep 2020 in Podcast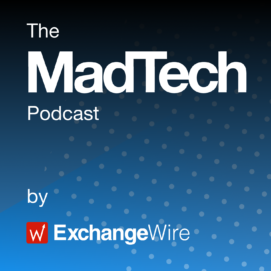 On this week's episode of The MadTech Podcast, ExchangeWire's Rachel Smith and Ciaran O'Kane are joined by Scott Messer, SVP of media at Leaf Group, to discuss the latest news in ad tech and martech.
In this week's episode:
– Infosum, started and headquartered in the UK, has closed a series A funding round of USD $15m (£11.3m) to continue to scale their data platform which enables privacy compliant data sharing. The firm has also appointed Brian Lesser, formerly at GroupM and Xandr, who joined Infosum's board of advisors in April, has now taken on a formal role for the company as executive chairman. It is believed that the latest investment will go towards growth and expansion in North American, as the company looks to expand its growing list of clients, with ITV, Channel 3, CNN and The Telegraph already on the books.
– Facebook declared this week that it will be forced to revoke access to news content to all of its Australian users if the ACCC's News Media Bargaining Code is implemented. This is the latest chapter in a long-running gripe between big tech firms, specifically Facebook and Google, and the Australian Consumer and Competitions Commission (ACCC) over the new piece of regulation. The code intends, amongst other things, to introduce payment for journalist-authored public interest news that generate traffic on social media sites and search engines, from which media tech companies make advertising revenue. Google is heavily campaigning against the code and now Facebook are doing the same by claiming they will be forced to pay for every piece of news content that appears on their site. However, the ACCC maintains that the code is structured around the principle of negotiation and bargaining – recognising that there is a value exchange for both parties, that one is currently being favoured over the other, and restructuring the current landscape to enable publishers to negotiate on payment for content.
– Walmart has emerged as a potential suitor to purchase TikTok, partnering with Microsoft to make a bid for the popular short-form video app, joining Oracle on the list of parties looking to buy the platform to save it from being banned under President Trump. Their interest is believed to come from the potential that the purchase will bolster them against rival Amazon, particularly in the wake of its recently launched Walmart + membership, a direct competitor to Amazon's Prime delivery service. TikTok would provide the retail giant with access to millions of users, including many of the younger generation that are largely unreachable via traditional media. However, China's introduction of new export rules could thwart any sale from going ahead. The new rules apply to all Chinese-owned artificial intelligence technology, and dictate that ownership of these technologies cannot be wholly transferred to a foreign entity. This would apply to ByteDance, TikTok's owner, who are expected to announce their decision regarding the sale (and purchase) in a matter of days.
The MadTech Podcast is also available on: