Nordic Entertainment Group TV's Carl Petterson on Gojek, Influencers, and DuckDuckGo
by Grace Dillon on 12th Jun 2020 in Podcast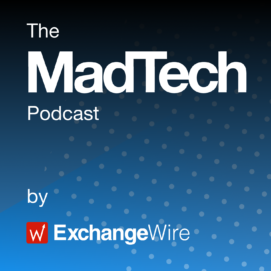 On this week's episode of The MadTech Podcast, ExchangeWire's Rachel Smith and Lindsay Rowntree are joined by Carl Thomas Petterson, client and agency manager, digital, Nordic Entertainment Group TV, to discuss the latest news in ad tech and martech.
In this week's episode:
–
Facebook has invested in Indonesian super utility app Gojek
, with the specific aim of supporting the app's digital payment facility, GoPay. The investment sum wasn't disclosed, but is thought to be in the low hundreds of millions (USD), and the move places Facebook on a growing list of international tech companies that have invested in Gojek (alongside Google, Tencent, JD.com, and others). Gojek began as a ride hailing platform, similar to Uber, but followed a trend set by Chinese companies Tencent and Alibaba to become a ubiquitous platform, covering everything from food ordering, to payments and domestic services in between. The investment sparks questions about Facebook's payment processing ambitions for Asia, with Indonesia being one of the four regions where the platform launched WhatsApp pay. Considered alongside the tech giant's USD $5.7b (£4.5b) investment in Indian telco/broadband heavyweight Reliance Jio earlier this year, its involvement with Gojek could indicate that Facebook is attempting to expand its APAC reach.
–
Brands are spending on advertising alternatives to display, TV, and OOH via influencers on social media platforms
. Although spend dedicated to influencers on social media platforms has fallen during the pandemic, it has not declined as much as other social media-related advertising channels, and brands are now looking to influencers for more than just brand engagement. Ads can often be created and modified quickly, and formats used by influencers can be accessed by users in real-time – multiplying the creative opportunities on offer. Brands and agencies are showing more interest in influencer marketing for core advertising metrics, especially as content can be tailored appropriately to current circumstances. As a result, many agencies feel that influencer marketing spend will bounce back more quickly than regular advertising spend on social media platforms, begging the question of whether the industry will begin to view influencer marketing as a viable advertising channel, and, if so, how technology can support it.
–
Covered in ExchangeWire earlier in the week,
Bernstein analyst Toni Sacconaghi recommends that Apple should buy independent, privacy-first search engine DuckDuckGo. The search engine is growing in popularity due to its prioritising of user privacy, and its non-profiled or personalised search results. Apple currently earns between USD $7b and $8 (£5.5b-£6.3b) per year by allowing Google to power the iOS default search engine on iPhones. If the tech behemoth were to follow Sacconaghi's suggestion, it would acquire a powerful search engine that operates inline with it's own privacy and user protection values, whilst simultaneously shifting a significant amount of ad spend away from Google's dominant search platform. Whilst Apple has not responded to the recommendation, it's interesting to consider the implications such a move could have on the search engine market, as well as on advertising as a whole.
The MadTech Podcast is also available on:
TagsAPACAppleFacebookGoogleSocial Media