Lean Digital's Tom Obafemi on Indian Tech vs. Google, LUMA Q3 Report, and Instagram's Reels
by Grace Dillon on 9th Oct 2020 in Podcast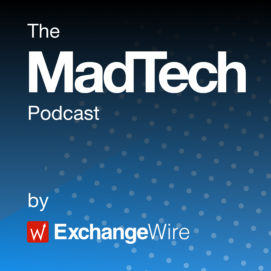 On this week's episode of The MadTech Podcast, ExchangeWire's Rachel Smith and Lindsay Rowntree are joined by Tom Obafemi, director of Lean Digital, to discuss the latest news in ad tech and martech.
In this week's episode:
– A group of India's leading start-ups have formed a coalition with the aim of launching a competitor app store to rival Google's Play. Hints of the alliance, which is comprised of executives from Paytm, MakeMyTrip, and ShareChat (amongst others), first surfaced late last month after Google removed digital payments service Paytm from the Play Store. Google claimed that it barred Paytm for violating its play store policies, specifically those surrounding gambling; however, critics believe that the decision was a cynical attempt to stifle the rapidly-growing competitor. The coalition is now reportedly accelerating its efforts following Google's announcement that it will take a 30% cut of all revenues generated by in-app purchases. The collective is believed to be preparing to discuss its concerns with the Internet and Mobile Association of India (IAMAI), and Paytm is currently trialling a "Mini App Store" within its flagship app.
– LUMA partners, the digital media and marketing investment bank, has published its report on the industry's performance over Q3. According to the report, Q3 "marked the start of a turnaround" after COVID-19 saw ad spend plummet as marketers braced themselves for an economic downturn. One of the report's key observations is that the market is on its way towards a "v-shaped" recovery, with digital channels in the lead after experiencing growth during lockdown. This uptick was stimulated in part by a number of high value deals, particularly within the gaming ecosystem. However, 2020 is still expected to be the lowest volume year for marketing and advertising, with activity down by over 40% compared to the same period last year.
– Instagram has announced that it will begin testing adding a shopping feature to its Reels offering within the next few months. The photo-sharing social media platform launched the short-form video feature just 2 months ago in the wake of threats made by the US government to ban Chinese-owned and wildly popular video app TikTok over "national security concerns". The company began to facilitate shoppable ads within its IGTV from Monday of this week, and plans to make these videos available on its dedicated in-app shopping page, Instagram Shop. Exploring the monetisation of Reels is an unsurprising move from Instagram, which has made no secret of its plans to expand into e-commerce. Instagram isn't alone, however, with Google-owned YouTube unveiling its own plans for a shoppable ad format in June and rival photo-sharing platform Snapchat having rolled out its own shoppable ad offering in 2018.
The MadTech Podcast is also available on: