Dutch Politicians Vote To Implement Opt-In For All Third Party Cookie Tracking, As Digital Media Companies Consider Their Next Move
by Ciaran O'Kane on 22nd Jun 2011 in News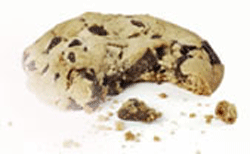 The nightmare scenario of an opt-in/opt-out patchwork in Europe seems to be coming to fruition. After the sensible approach from the British government as to how to implement the EU's ridiculously vague directive, Dutch politicians have decided to throw its growing digital media sector under the "privacy" bus. Yes, Dutch legislators have gone all-in with the directive, implementing a hard opt-in option for all "non-essential" cookie tracking. In a country where many highly-questionable misdemeanours are tolerated by society, it would seem that anonymous third party cookie tracking is seen as too much of a moral affront to privacy-sensitive politicians.
Publishers will now have to get explicit permission from users to drop any cookie on their machine – even Google Analytics. This is going to cause a lot of user experience issues, and publishers are still debating the best way to implement this law. It's not known yet if users will have to opt-in once – or keep getting prompted by publishers when they return to a site.
What does this mean for non-Dutch based publishers and third party advertisers who are serving content and ads to the Netherlands? Will they have to comply? Is this just a domestic law? Are Dutch politicians, who foolishly voted for this crazy amendment, going to monitor millions of international sites for privacy breaches? I don't think so. How are they going to enforce this law? Will local publishers be targeted – while international sites hosted outside the Netherlands are allowed to continue the practice? The FT believes this decision will force some big Dutch digital media companies to move operations abroad to get round the new law:
Website developers and online advertisers warn the amendment will create headaches for developers, and could force users to click more pop-up windows while navigating the internet.

And because it will make the Dutch law stricter than those in Britain or France, they say it may lead to Netherlands-based web publishers shifting some operations elsewhere in the European Union.
What does this new law mean for media buyers? How will agencies track campaigns – now that DoubleClick and Atlas cookies require an opt-in? Dutch agencies and publishers are now in a similar bind. Will all Dutch campaigns be done out of London/Paris in terms of tagging, ad ops and hosting? I can see the outsourced ad ops companies getting a lot of business out of this – and agencies setting up hubs outside of the Netherlands.
It'll be interesting to see what happens to the price of data in the Dutch market. Opted-in cookies will doubtless soar in price, with the arrival of this legislation. Big publishers should be able to side-step the law – but it's the mid-sized and smaller publishers without the necessary resources that will suffer most.
Here are the questions most European publishers and media buyers will be asking this morning:
1. As a non-Dutch publisher – with servers outside the jurisdiction – do I require an opt-in for all third-party tracking from all users based in the Netherlands. And if I don't offer an opt-in am I contravening Dutch law and as such subject to charges under that law?
2. As a third party media buyer how do I comply with the new Dutch law? Is the onus on the publisher to serve the opt-in? And if non-Dutch sites are exempt from the law will I be responsible to get that opt-in myself before serving a behaviourally-targeted ad?

3. If I'm based outside out of the Netherlands, should I really care what Dutch law says? Can they block my site?

Any input from Dutch readers in the comments below would be appreciated as we work through this monumental mess caused by intellectually inept European legislators.