Mobile Ad-Serving Trends: What You Need To Know To Leverage Your Mobile Inventory
by Ciaran O'Kane on 25th Apr 2012 in News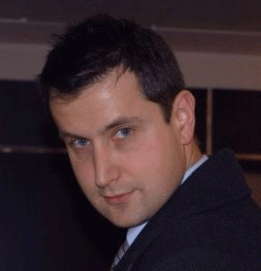 Adam Jablonski is Founder and CEO from Epom. Here he discusses some key trends around mobile ad serving – and what advertisers are looking for in the mobile ad channel.
The mobile ad industry is now experiencing colossal growth – sustained by the increasing popularity of smartphones. As these upgraded smartphones provide a richer media user experience, the majority of advertisers acknowledge the substantial benefits that the mobile channel can now provide.
Mobile advertising budgets are constantly growing, and this upward trend isn't likely to change over the coming years. According to IAB research, the mobile ad market tripled in volume in 2011 ($1.6bn in revenue) in comparison with 2010 ($0.6bn), with display advertising having grown 35%.
At the same time, not everyone realises that mobile is a rather different type of ad channel, requiring a specific approach. You can very easily irritate users with annoying ads, mostly because ads on mobile take up more screen space than PC display ads. Therefore, marketers should be very careful with the mobile medium and make their ads more personalised and well-targeted.
Rich-media – no "standard size banner", more extraordinary/interstitial ads

Statistics reveal the majority of experienced advertisers working with mobile ads, especially those engaged with popular brands, tend to lose interest in rather ineffective standard like the 300×50 banners. Instead, they are going for more carefully designed mobile rich-media ads. Yet, the lack of standards currently slows down the development of rich media for the mobile/tablet sector.
Implementation of effective mobile/tablet ad campaigns has, undoubtedly, been an exceptionally complicated process for ad agencies, brands and publishers. However, the current environment has still allowing some immersive and creative media experiences to be delivered at scale both for established brands, ad agencies, ad tech vendors and publishers.
Geo – Advertisers need to know where the customers are
One of the most essential advantages of mobile advertising is the fact you can find out exactly where your audience is. It's the key benefit for some advertisers, working in specific niches.
For example: If you happen to own a restaurant or a café, you can use mobile ads to push your business service and promote offers to potential customers who are nearby. You can offer them to try breakfast in the morning, or a business lunch in the afternoon
This unique opportunity to target clients on a hyper-local basis enables you to only hit the areas where your business is servicing. Due to geo-targeting and time-targeting possibilities, mobile ads appear to be the most precise tool to reach your audience and open new possibilities for retailers, service providers, clubs, restaurants, cafes, theatres, or any other small and mid-sized businesses.
Apps vs mobile site – need to take care of both

It's rather obvious that a mobile phone isn't the only a way to consume content, but also a tool for work and leisure. Due to the constantly increasing number of downloads of mobile apps, mobile ads are an in-demand format among advertisers. In fact, some advertisers have placed 70-80% of their advertising on mobile.
There is complexity related to various mobile ad management. Advertising networks frequently use SDK for mobile ads, which is modified from time-to-time, and the developer has to update the SDK which is integrated into the app on the user-side and test the whole cycle again. Not only do these additional actions take more time and effort, but can also lead to errors.
Moreover, what if a publisher wishes to use several networks to maximise revenue? The ad server in such a case has to work with the SDKs of several networks. In this respect, the absence of unified standards in the development of SDKs is a problem. We have dedicated a considerable amount of time to this aspect while developing Epom's mobile ad server.
The majority of advertisers' focus on ads in mobile applications have moved from standard banners to more creative and effective rich media. Although it adds difficulties to the technical aspect, rich media ads are likely to become the most popular mobile ads in the market, which will inevitably lead to the development of universal solutions in the industry.
Video – people want to watch it on mobile. Use it!
Owners of mobile phones are the fastest-growing audience in terms of consuming content, with video content now being the most dominant.
Naturally, such trends open up opportunities for advertisers who deliver campaign performance using video ads. Video ad management presents a range of hurdles: you have to define screen size, connection speed and other aspects very quickly in order to provide users with the optimal media viewing experience. Interactive ads have already proven their incredible effectiveness. Mobile video ads will doubtless get even more prevalent in the near future.
Advertisers should take advantage of new technological opportunities, enabling them to provide a high-quality, engaging media experience for mobile device owners. The majority of advertisers wish to use newer ad formats and make the most of developed technology, which becomes a powerful driving force for providers. Despite constantly changing platforms and the monthly introduction of hundreds of new devices on the market, to be competitive they will have to cope with these technical hurdles. Things will get tougher for us, on the technical-side of the fence, but we are only too glad to deliver solutions to these challenges.
TagsAd NetworkAd ServerAgencyDisplay