Should Digital Display Be An 'Always On' Channel?
by Ciaran O'Kane on 4th Jul 2012 in News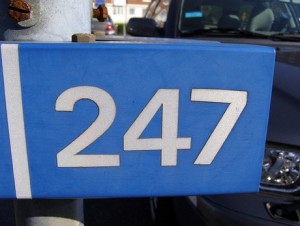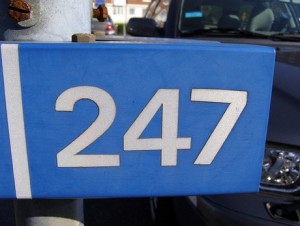 Wayne Blodwell is the Client Digital Partner at Universal McCann. Here he examines why digital display should be an "Always On" channel.
Many advertisers have seen an improvement in performance against their previous display buying since the adoption of real time bidding, and it has rejuvenated the digital display performance space. Due to the (primarily) auction based buying of real time bidding it has raised a considerable number of comparisons to Paid Search advertising.
In this piece I want to evaluate what the best approach for digital display is, whether it be Bursting or an approach that Paid Search adopts - namely, Always On.
The 'Bursting' Strategy
This is where an advertiser will only run advertising in certain periods, and will have no advertising presence outside of this. An example of this would be a brand which makes advent calendars – they would only advertise in the Christmas period and would not invest any marketing for other months of the year.
The 'Always On' Approach
This is where an advertiser will maintain a consistent presence throughout the year, but may up weight at key periods. An example of this would be an deodorant brand. They would advertise through the whole year (as you can buy the product all year round) but up weight in the summer months when deodorant usage increases.
It's really important to note that a single strategy can not apply to all media channels or all advertisers. Take for example Search. Search is an 'Always On' channel due to the nature of it captilising on users intent and an advertiser will want to capitalise on that intent whenever possible, however TV often uses the Bursting methodology for reasons which I'll explain later.
A PostView blog post written earlier this year entitled : "What role should digital display play in the marketing mix & how can it pull its weight for advertisers?" touched on a really great point about every advertiser using the digital display channel differently. Because of this, understanding whether 'Always On' is the correct approach for digital display is even trickier, due to how different advertisers evaluate success of digital display.
To try and understand where 'Always On' would be appropriate, we need to crudely split the evaluation into performance and awareness campaigns.
Why would an 'Always On' approach be beneficial for an advertiser if the objective is a last-click performance goal?
I think we're at the point now where everyone understands that in the world where display needs to perform on a last-click basis that retargeting is the most successful strategy (rightly or wrongly). If an advertiser were to remain 'Always On' through the year, they would be able to grow the retargeting cookie pool consistently by finding new users with their prospecting strategies, and retarget them - thus keeping a steady performance against their last-click goal.
There's also the additional value of DSPs and campaign managers making optimisations within their prospective and retargeting strategies that will continue to learn and make the campaign more efficient.
This requires to be 'Always On', as when campaigns are paused learnings/optimisations/in-market users are lost rapidly, and when starting a campaign back up again, you will often see the CPA come back in at a much higher level than what had been achieved previously.
Why would an 'Always On' approach be beneficial for an advertiser if the objective is brand awareness?
To correctly measure the success of awareness advertising, you need to be able to benchmark brand metrics (recall, intent, favorability & attitude) against a period where there is no awareness advertising, so this means that an 'Always On' approach is impossible.
Of course, there is an argument that suggests you could find out what a good benchmark looks like, and then remain always on with regular reporting to track the ups and downs of your awareness activity, but brand awareness is not about rinse and repeat, brand awareness is about inspiring your audience which will in turn increase "brand lift". To do that means trialling new and disruptive formats, new and disruptive messaging, and new and disruptive placements.
If you were to crudely separate "performance" versus "brand awareness" for digital display, then you would require bursting for awareness and always on for performance, however, the lines between these two strategies are merging and who's not to say that all Display will move to performance of sorts at some point in the near future and performance will not be represented by a last-click action for digital display.