Industry Reaction to FB's New Mobile App Install Ads
by Romany Reagan on 1st Nov 2012 in News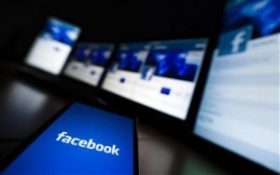 Facebook announced two weeks ago they are now making their new mobile app install ads available to all developers. Early numbers from their beta launch back in August saw partners were able to reach a more relevant audience to drive installs. Examples given by Facebook in their announcement claim 50% higher CTRs, significantly higher conversion rates compared to their previous mobile channels, significant increase in player engagement, 8-10x reach compared to other mobile ad buys and CTRs from the newsfeed of 1-2% from engaged users looking for iPhone and Android games that their friends were playing. It is also seen to pave the way for greater brand engagement with precisely targeted audiences.
ExchangeWire asked professionals in the social and mobile space what the Facebook app installs launch means to their sections of the industry. We've found responses to be pretty positive, especially in regards to how it will it will improve the experience in native applications.
Damian Routley, Director, Glow Digital Media, weighs in, "One of the criticisms of native app stores is that app discovery is limited. This new release from Facebook will enable a much broader distribution of quality apps, which is great news for developers, and as the ads are shown based on relevance, it is useful for users too. Facebook will also build up fantastic insight about which apps resonate with which users — something they can use to their advantage as they continue to own more of the mobile ecosystem."
Ryan Merket, Director of Developer Relations at InMobi, feels the new launch will be a benefit to both users and developers, "Developers need targeted downloads, and users need help discovering apps that are relevant to them. Facebook's move into this space confirms the need for solutions that help developers find the highest quality users. We couldn't be more excited about this, as any tool that can help developers succeed is a net-positive for our industry."
This launch has been good for Facebook mobile advertising revenue as well, which grew from a $180 million revenue run rate in July to a $500 million run rate this quarter. Advertising revenues are now 14% of Facebook's business, only months after being 0%. (Per FB Third Quarter 2012 Results) That's great news for them, considering mobile was supposed to be Facebook's biggest weakness.
Mike Dewhirst, CTO, StrikeAd, is optimistic for what this means for targeting, "The roll-out of the mobile in-app Facebook traffic will add huge volume to Facebook's advertising traffic flow. Attribution and tracking is done via an SDK, which must be installed in the promoted app – a standard approach out in the field. This means that advertisers will have increased capability to target ads much more directly, resulting in much improved response rates."
"We're really excited about Mobile App Ads as it will bring a huge opportunity to reach very relevant users at scale – combining precise demographic, device type and Likes and Interests targeting," adds Damian Routley, "For example, we can now target mobile ads to users who like TripAdvisor and show them an ad for Kayak which links directly to their native app store. As such we see this as a core part of any app marketing campaign."
Paul Turner, GM EMEA, Adaptly is equally looking forward to the future, "There have been many exciting Facebook developments over the last couple of months and the mobile app install unit is another example of Facebook building out more capabilities for brands to connect with their audience. We believe that the ads are great for building brand engagement and offer massive opportunities for reaching an engaged audience through social ads."