Improve Digital Co-founder & CEO Joelle Frijters Discusses Their Recent Acquisition by PubliGroupe
by Romany Reagan on 7th Nov 2012 in News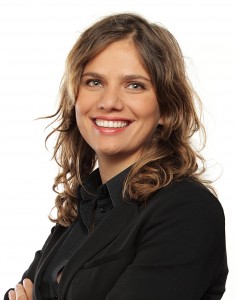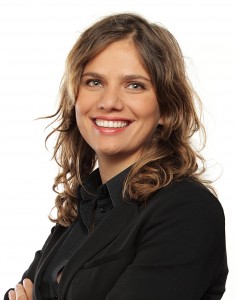 Joelle Frijters co-founded Improve Digital in Amsterdam in 2007, since then, the company has now grown to have an international presence. The European SSP provides advertising technology to large publishers that want to build their own Private Ad Exchange and or Private Ad Market, and has recently been acquired by PubliGroupe. ExchangeWire caught up with Joelle to find out what changes might be in store for Improve Digital and its publishers due to this acquisition.
What was the motivation behind the acquisition of Improve Digital? Is this a case of most big European sales houses wanting to own their own technology?
For Improve Digital, this was a typical example of 'smart money'. This transaction ensures a huge investment into Improve Digital's technology platform and our local teams. On top of that, PubliGroupe gives the innovative Improve Digital a strong quality seal of global leadership in premium, trust and reliability. Hence, with this agreement, Improve Digital gets more than just a financial investment.
We see overall media spend moving towards digital, and the share of these budgets being traded in real time is increasing rapidly. For PubliGroupe, it's of strategic importance to have a stake in this game and to secure an independent infrastructure for the longer future, not only for themselves, but also for all of their publisher relationships.
How will you address publisher concerns around Improve Digital remaining independent, when it is majority-owned by a competitive sales house?
We are owned by PubliGroupe, and indeed one of PubliGroupe's companies is Publicitas. Any activity we conduct with any of the PubliGroupe companies is, and will, happen at arm's length. We see PubliGroupe on a European and Global basis and not at all in competition with any of our potential, and current, publishing houses. Improve Digital is a completely neutral player – before and after the acquisition.
PublieGroupe also owns a large chunk of Spree7. Will there be a potential conflict working on buy and sell side?
Not at all, as Improve Digital will operate independently from any other PubliGroupe portfolio company. In the example you mention, Spree7 will be a demand partner with whom we have a good relationship; and just as with any other demand partner in the ecosystem, there will be no 'preferred seating' whatsoever.
Will Improve Digital power the new Publicitas SSP solution? If so, will this give the new SSP solution the necessary tools to attract European publishers?
Very shortly Publicitas will launch a super premium marketplace where its premium media owners can sell their inventory to RTB-enabled buyers and other demand partners. It has learned that premium publishers are increasingly seeking such a safe harbor to benefit from automated trading/ RTB. The technology and support underpinning this marketplace will be provided by Improve Digital, at arm's length.
Does this new proposition now offer a true independent European alternative to Google and other large US solutions?
Absolutely. We always were, and will be, passionately committed to providing European publishers with a best-in-class technology platform that tailors to the specific needs of the sell-side. This new shareholder makes this proposition even stronger, as our commitment to the market is now very long-term. Publishers know who we are today, tomorrow and in the future. We are more than ever the reliable and neutral long-term choice. We are looking forward to working with the publisher community to build automated ecosystems that match the premium values of our customers.