Is Programmatic Video Hitting its Stride?
by Ciaran O'Kane on 16th May 2013 in News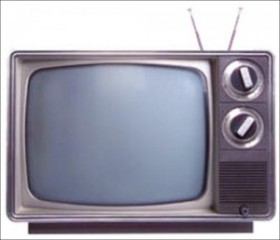 Adap.tv held a half-day event in London this week to discuss the themes around programmatic video. The agenda was packed with eclectic speakers coming from different ends of the media buying jungle: from programmatic traders to traditional TV buyers. Here, ExchangeWire sketches out the afternoon's key themes.
End-to-End Platforms
Adap.tv is clearly trying to position itself (and doing a solid job) as an agnostic platform player that connects buyers and sellers. Amir Ashkenazi, CEO of Adap.tv, spelled out the challenges that the video industry has encountered to date: too many middlemen, rogue behaviour and practices and too many layers diluting the flow of investment.
In doing so, Amir painted the picture of a consolidated end-to-end video buying stack, unsurprisingly what Adap.tv are able to offer.
Removing layers and improving data transparency are, of course, positive developments for advertisers and publishers alike. We should take a look at the past to see how it might impact the future. Data-driven advertising, computational advertising or programmatic buying (however you define the digital advertising industry) was disrupted by innovative startups five years ago.
These startups challenged and disintermediated big media businesses and paved the way for the entire industry to rapidly evolve. Had this 'big bang' not occurred, would the portals, and the ad networks that straddled them, still be leading the entire industry?
Consolidating an industry to a few large players has positive implications, but would this then stunt innovation? If four or five large platforms control the majority of spend across display, mobile and video, where will the real innovation emerge? History has taught us that giant media companies are slow to innovate and are invariably bereft of groundbreaking innovation.
All About the Audience
The event provided a great insight into how large agency groups are looking at the future of video. Effectively, they want audience with improved targeting accuracy. As Marco Bertozzi, MD EMEA VivaKi, quipped, "show female ads to females".
Agencies are perhaps at odds with the large broadcasters on their vision. They want video to be about audience, and zero waste, across a broad range of what would be considered premium, brand-safe content.
Is this really that different than TV? Agencies in TV buy audiences. They identify programming that indexes highly against said audience and execute a TV schedule based on delivering a certain number of TVRs across a broad range of content (which is optimised also against the need to deliver against specific volume and share deals).
These TV schedules might include the more desirable peak spots on Coronation Street and Britain's Got Talent, but it might also include spots from multi-channel stations, with perhaps a smattering of daytime thrown in. The point here is that agencies want to buy video on an audience-based proposition against a range of brand-safe content to deliver against (predominantly) reach and frequency goals. Perhaps it's not so different than the TV industry after all?
Universal Ad Platform: The Untapped Sky Go Proposition
When the industry talks about a future where a media partner will have consistent recognition of a user across multiple devices, rarely do we speak beyond Google; but what about Sky? Sky Go has enabled Sky to have consistent identification of a user across mobile, tablet and desktop (and potentially bundling in TV at some stage). Its ambition is to offer advertisers the ability to frequency cap across all platforms. This is clearly a compelling proposition and something the rest of the industry would eagerly use; but if only Sky deploys this kind of cross-platform targeting, what about every other media partner who cannot? The point raised by VivaKi was that marketers do not want Sky universally frequency capped across platforms, but across their entire media mix.
Does Sky have a right to play here however? Could Sky license this as an open opportunity on which everyone can build? Given that Sky is not an ad-funded business, it would need to put its users first. It is therefore unlikely this would ever materialise, but it is nice to dream.
Lukewarm Reaction to OCR
Nielsen have made a solid play in the market with the introduction of a common currency in the shape of OCR. Agencies and trading desks alike are already signing up to it and also buying on an OCR-guaranteed basis.
In an age of the cookie, many have downplayed the importance, or value, of panel-based measurement and targeting.
However, with the cookie's days numbered, and device recognition software still having accuracy concerns, would panels of the size of Nielsen's (leveraging Facebook as a partner) be significant enough to start building multi-device and format measurement standards?
eBay claim that GRP-type metrics are more suited to traditional brand-led advertisers. They question the value of such metrics for web-based businesses that have used data previously, with perhaps deeper data signals, to build more advanced proxy measures of effectiveness. Time will tell whether the OCR becomes the standard, but big brands seem to be throwing their weight behind it. The industry to date has tended to follow the money when it comes to evolution.
The Road to Programmatic
The panel hosted by ExchangeWire's Ciaran O'Kane focused on the move to programmatic video. The discussion included Dirk Fiebig, Operations Director EMEA at Amnet, Fabian Magalon, MD at La Place Media and Tom Bowman, VP Global Strategy & Sales Operations at BBC Worldwide. The focus of debate was mainly around the adoption of programmatic buying and selling of long-form VOD – and whether it was something the market was ready for. CPMs in programmatic video are quite high, with some publishers getting £50 CPM for pre-rolls on long-form content.
Ever the programmatic contrarian (and rightly so) Bowman questioned the economics of the automated model, given how much his direct sales team was bringing in on negotiated VOD deals – but admitted he would get rid of his sales team if the yields were better via programmatic. Asked if he was testing, Bowman said he was always prepared to test, but needed to see the net value. Let's see if the BBC Worldwide staff is redeployed to big ticket items if a programmatic sales strategy moves the needle.
Speaking from the French perspective, Fabien Magalon said his co-op's publishers were also very protective of direct deals on online video. Programmatic video still has some convincing to do, clearly.
The most interesting question came from Sky's Tim Hussain, who questioned why publishers should sell at the same price in an auction as they are currently getting now directly. Surely with first- and third-party layers, the impression-level price should not be £50, but in hundreds of pounds. Amnet's Dirk Fiebig countered the race-to-the-bottom argument that agencies were prepared to pay the money if they could achieve this granular level of targeting.
The Rise of the App Specialist
The last item on the agenda focused on a new app initiative from Adap.tv. Trying to position itself as a true platform with open APIs, the panel include reps from Brainient and Nielsen to discuss their apps. This is a clever strategy – not that dissimilar from AppNexus, who have really pushed this on the display side. The only concern for Adap.tv would be, how innovative is video advertising?
Given the stranglehold large agencies have over video, and the dearth of independents in the space, you wonder who would use these apps and who would build for such a finite trading community? Otherwise, it is solid concept, but it will be interesting to see how the market takes to it.
In the end, the Adap.tv gathering definitely offered up some excellent insight and debate. It managed to bring two alien worlds together: namely television and digital. How these two play together will determine how successful programmatic video will be long-term. Or will we see the inevitable brand and DR split, with mid-to-long-tail being sold to the traders and the fat head locked into agency trading TV deals?